ALABAMA LICENSE PLATE ADVENTURE 2022
1912 was the first year of statewide Alabama license plates. Alabama did not place the year of issue stamp on Alabama plates until 1917. Lance and Vance George from Huntsville took out in February 2022 to look at purchasing a matched pair of 2012 plates that were from the 1911 Ford that they were originally issued to the vehicle in Ozark AL (near Dothan) in 1912. Quite a successful adventure to obtain the rare "Holy Grail" of Alabama plates to add to their collection. Alabama had plates on the front and back of cars sporadically from 1912-1962.
Alabama first issued annual license plates for the 1912 year on a statewide basis on October 1, 1911, with plate #1 being issued to the Leak Funeral Home in Montgomery. Until 1980, the license plate year was October 1 to September 30. Matching front and rear pairs of oven-fired porcelain plates were originally used for the 1912, 1913, 1914, and 1915 years of registration each undated with different coloration for each year, Alabama then switched to embossed metal single-only rear-mounted plates for the 1916 licensing year.
Less than 3,500 cobalt blue porcelain license plate pairs were issued this first year of statewide issuance of 1912. This is a miniscule percentage of the approx. 5.3 million license plates that were issued in Alabama for 2021. Of these 3,500 plate pairs that were issued for 1912, only approx. 45 plates are currently known to exist. Most of these were found by bottle diggers looking for bottles in period locations of trash disposal sites. Of these 45 known surviving plates, only 4 matching pairs are known to exist while only 2 pairs are owned by the same party.
The current County-code system was set up in 1942 and has been in place with the same rules since 1942. Counties 1,2 and 3 are the largest in population from the 1942 census. It was not used for a few years in the late 1970's and early 1980's.
Lance and Vance George of North Alabama have been dabbling with collecting license plates since the 1970's but only in the last seven years have their efforts focused as serious collectors. They have assembled a complete run of every year (1912 to present) single Alabama plates but were only two plates away from obtaining a "perfect" run which consists of complete issues for each year when pairs were issued. The only remaining two plates needed to complete their "perfect" run were a matching set of 1912 porcelain model year plates.
Their "perfect run" was completed in early 2022 when they travelled to South Alabama and acquired their matching pair of 1912's with the number "204". This pair also happens to be the lowest number matching pair of 1912's in existence. After nearly two years of negotiation, they were able strike a deal with the owner who had finally decided to separate the plates from the original survivor 1911 Ford Model T that they were originally issued to. The previous owner wanted the plates to end up in the hands of a license plate collector, rather than necessarily remain with the Model T.
More information on Alabama license plates may be found at Wikipedia under "Vehicle registration plates of Alabama"
Pictures from the 1911 Ford that originally had the 1912 plates (1949 was the last year the car had an active plate)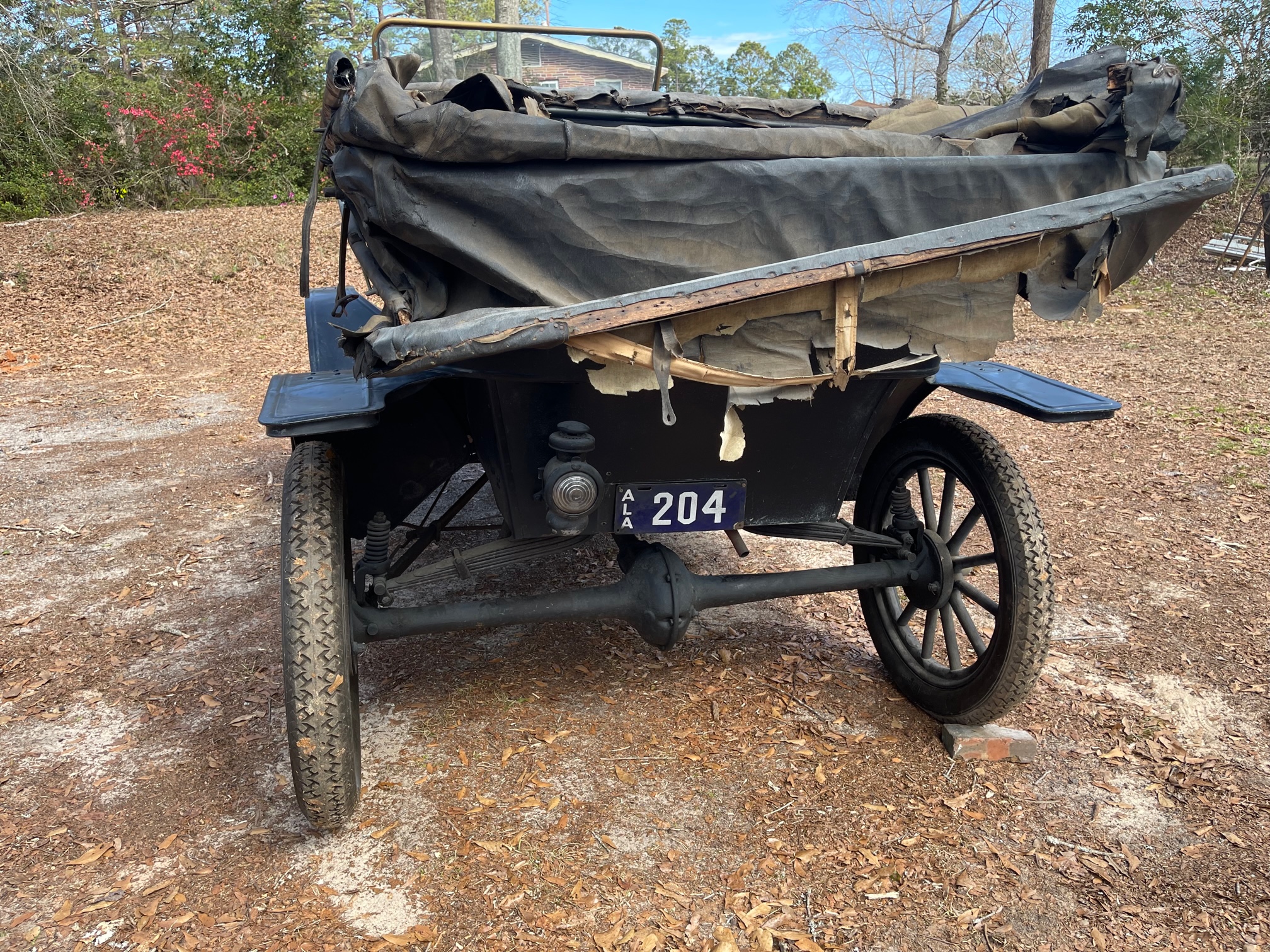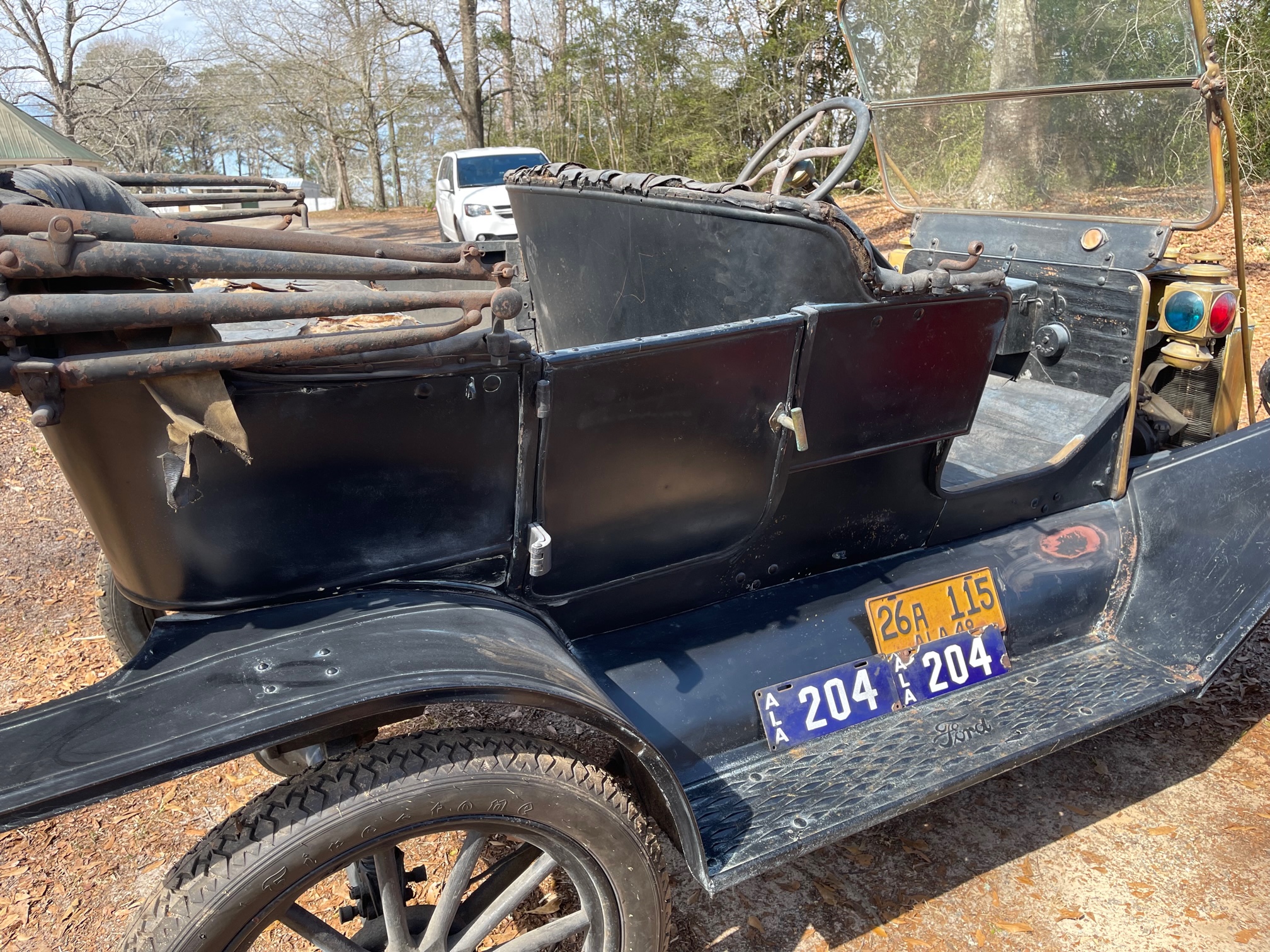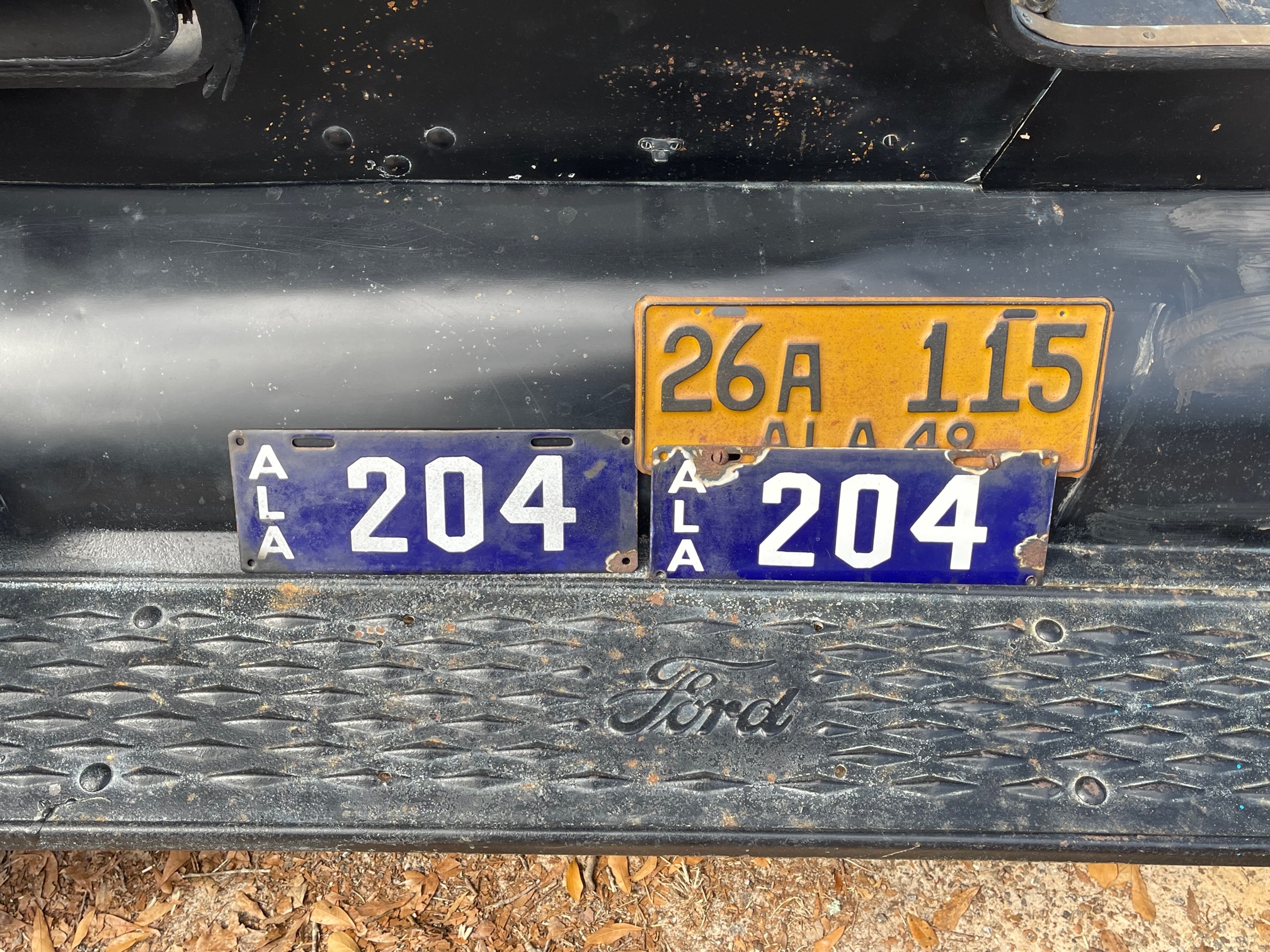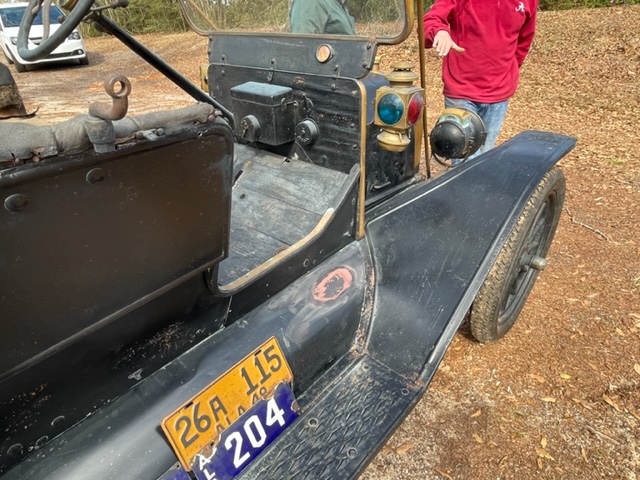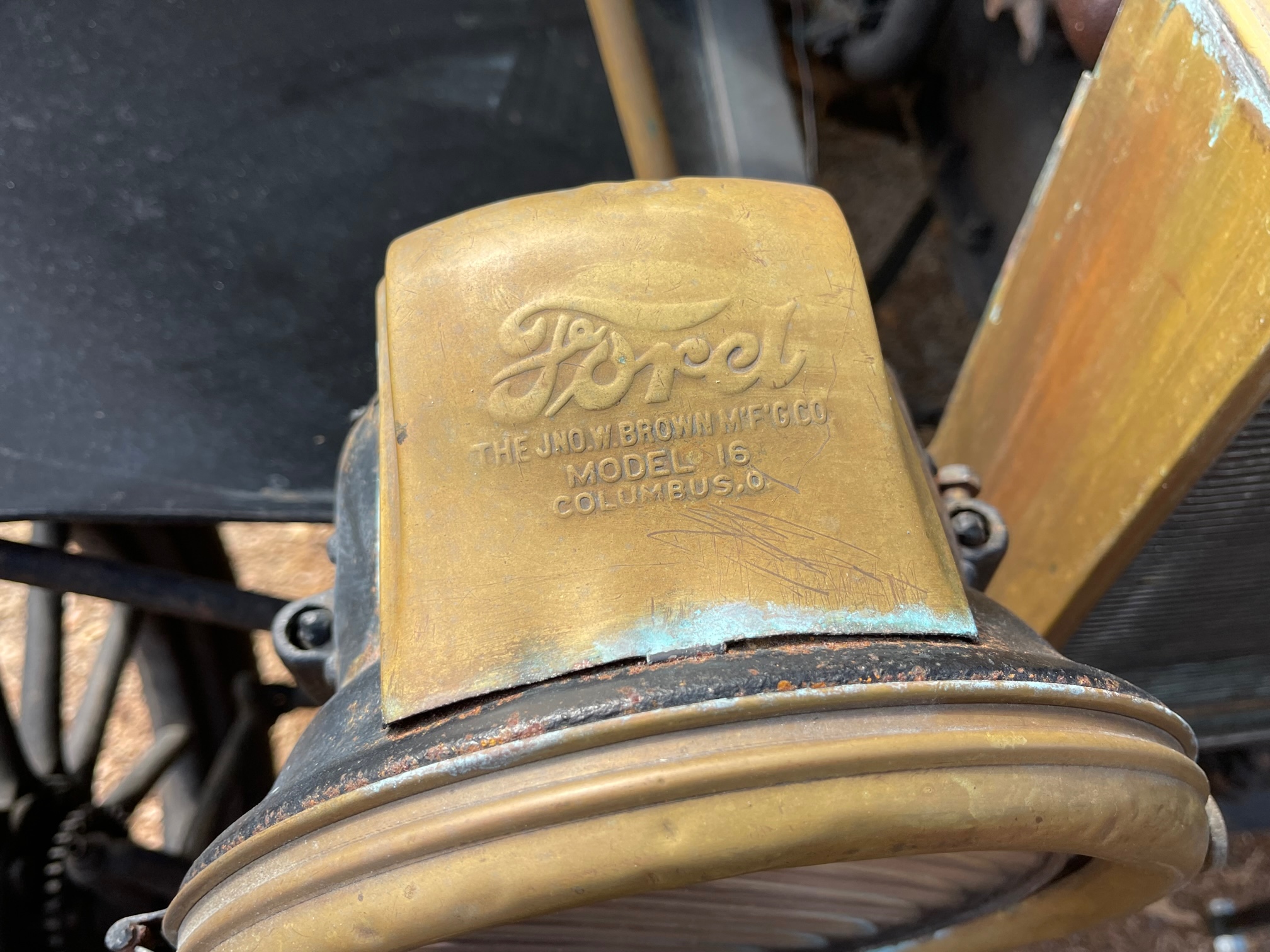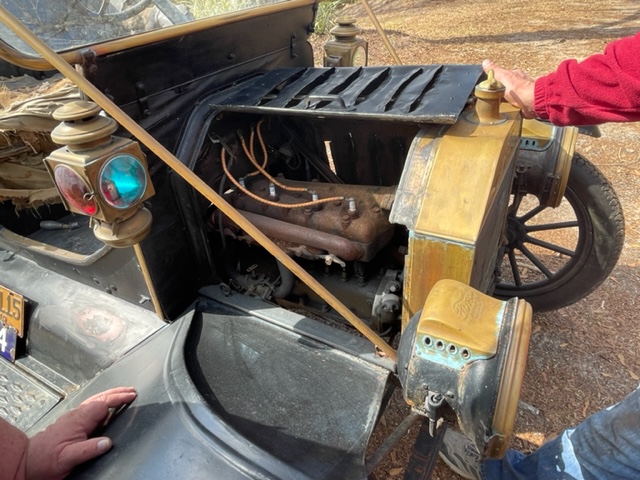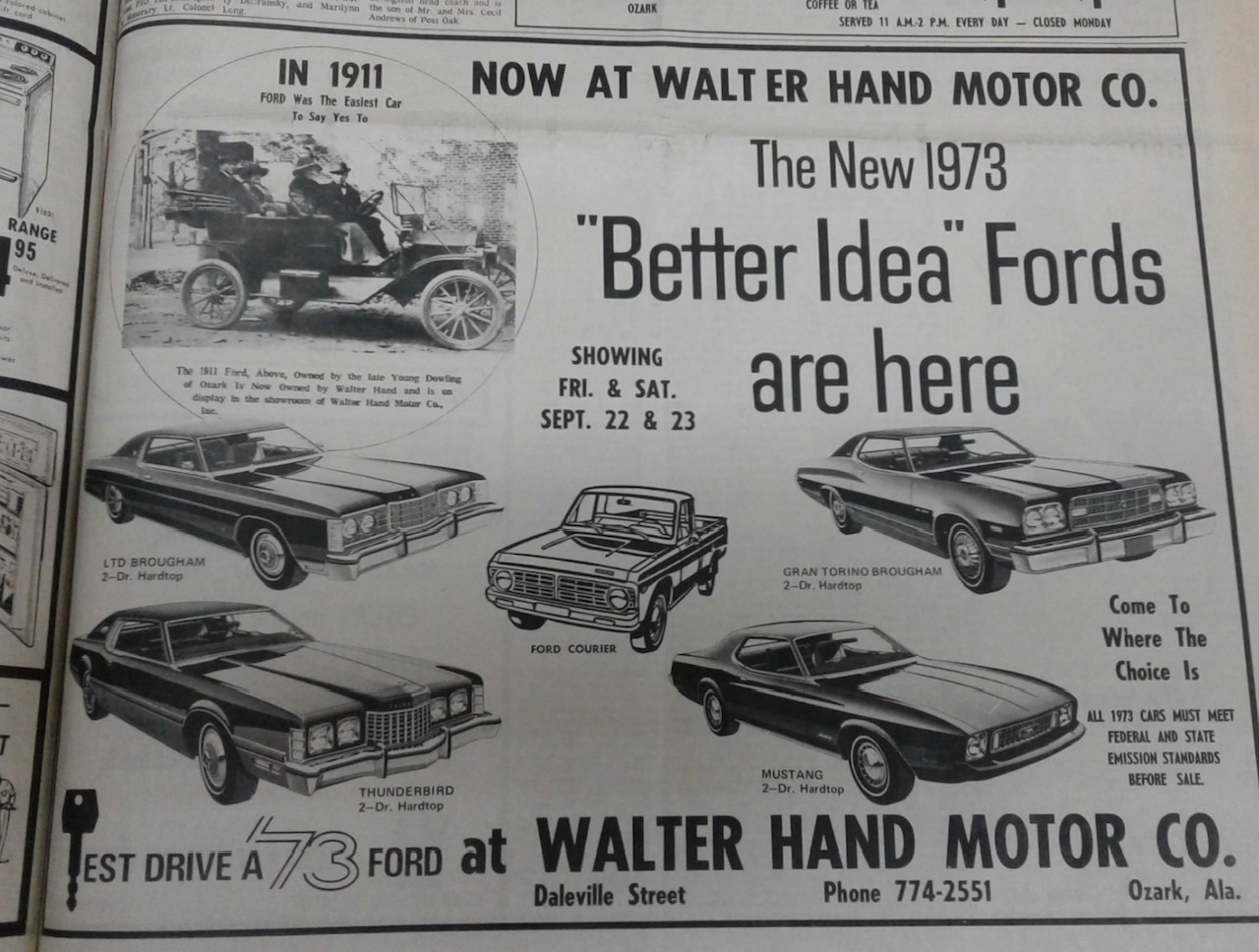 1973 ad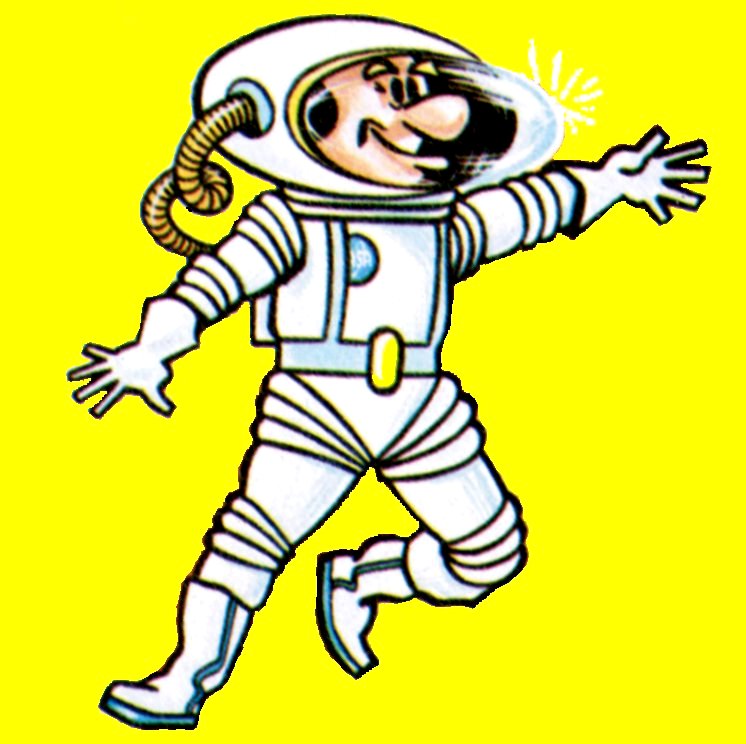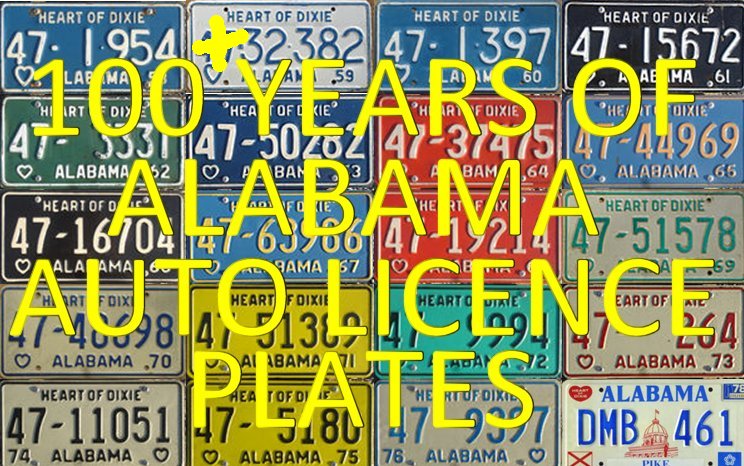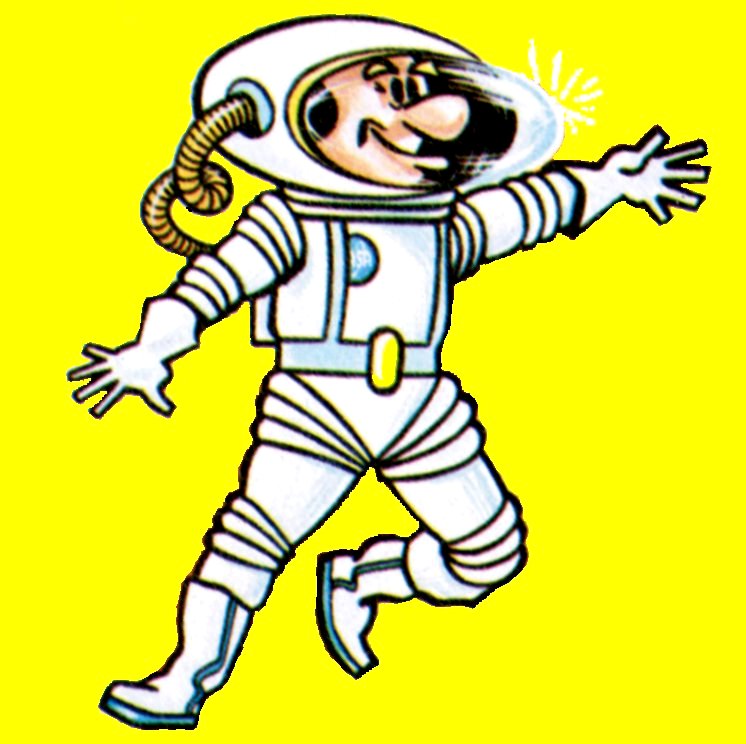 some of these photos are from various sites/locations
1910's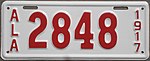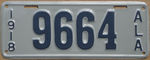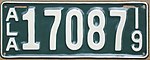 Prior to 1912 some larger cities in Alabama issued tag numbers (they were home-made looking)
1920's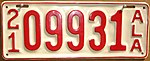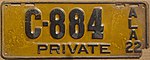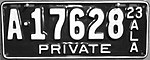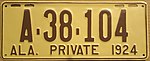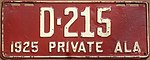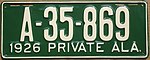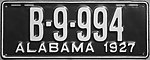 1930's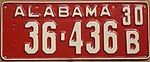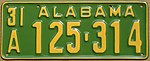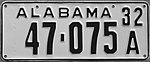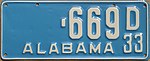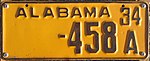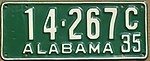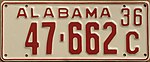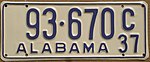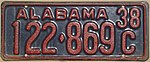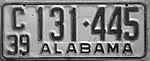 Separate front/back plates were issued on/off from 1912-1962.
1937 was the only year with "front" posted on the tag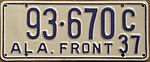 1940's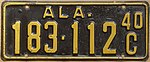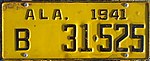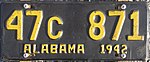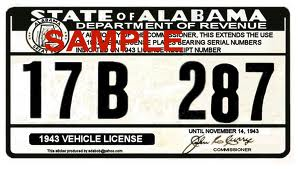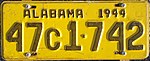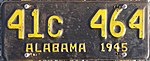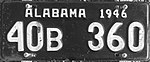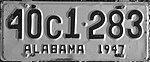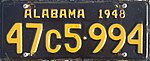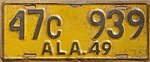 1942 was the start of County-Coded tags (that were dropped from 1977-1982)
no tag in 1943 (WW2) (previous year with sticker, sticker is pictured)
1950's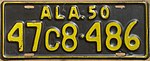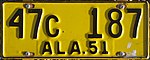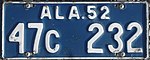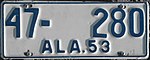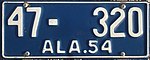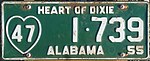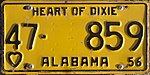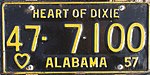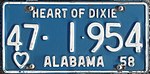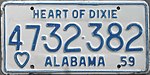 1955 was the only large "heart-county" tag 1956 was the start of the new-size (what we call standard now) tags
1960's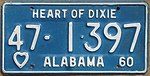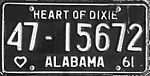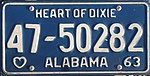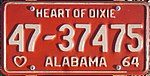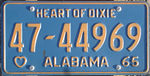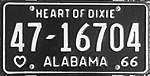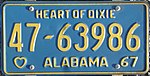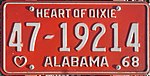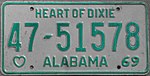 The 1969 plate was the first reflective plate
1970's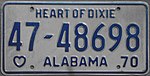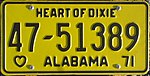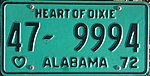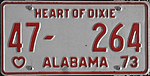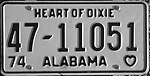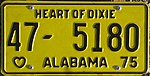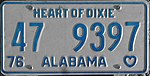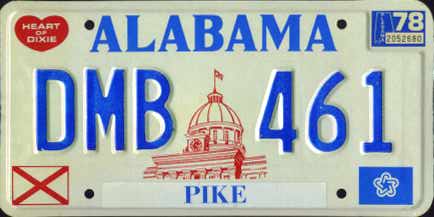 1977-1982
Alabama used multi-year stickers starting in 1977
1980's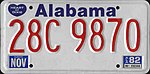 1982-1987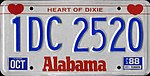 1987-1992
1990's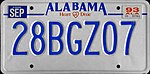 1992-1997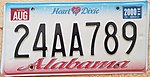 1997-2002
2000's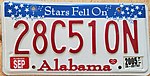 2002-2009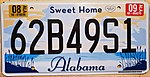 2009-2013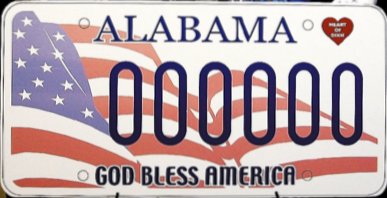 optional 2006-2013
The 2006 "God Bless America" plates (and all tags after that) are flat with barcodes included
2010's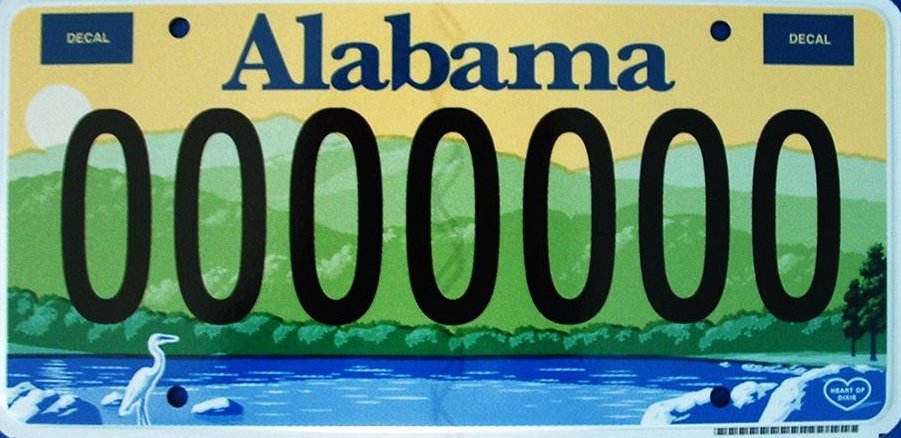 2014-2022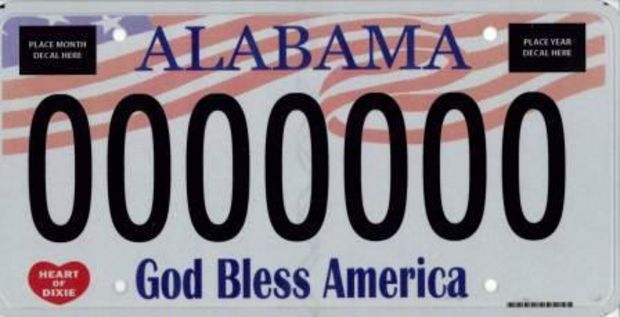 optional 2014-
2020's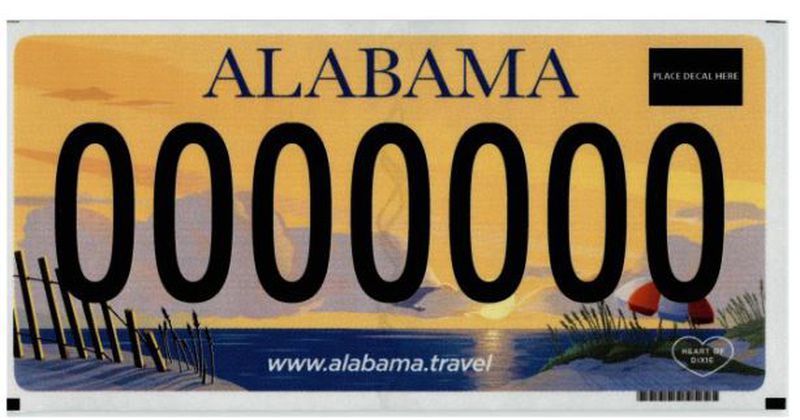 2022-
These special vanity plates were made available in Huntsville only. They were made to state specs and colors
on the state presses (1964 does have a different color, The plates are not reflective.)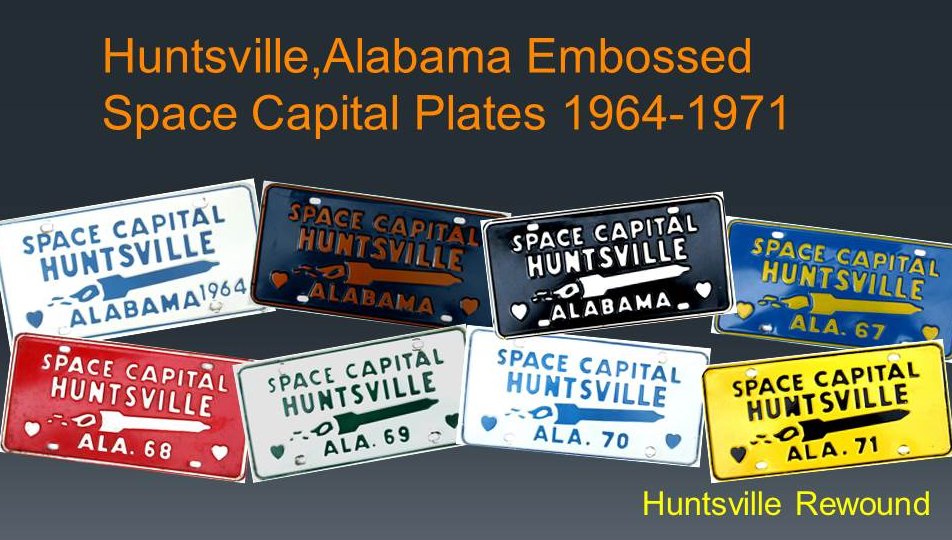 08/09/2022 12:09:08 PM