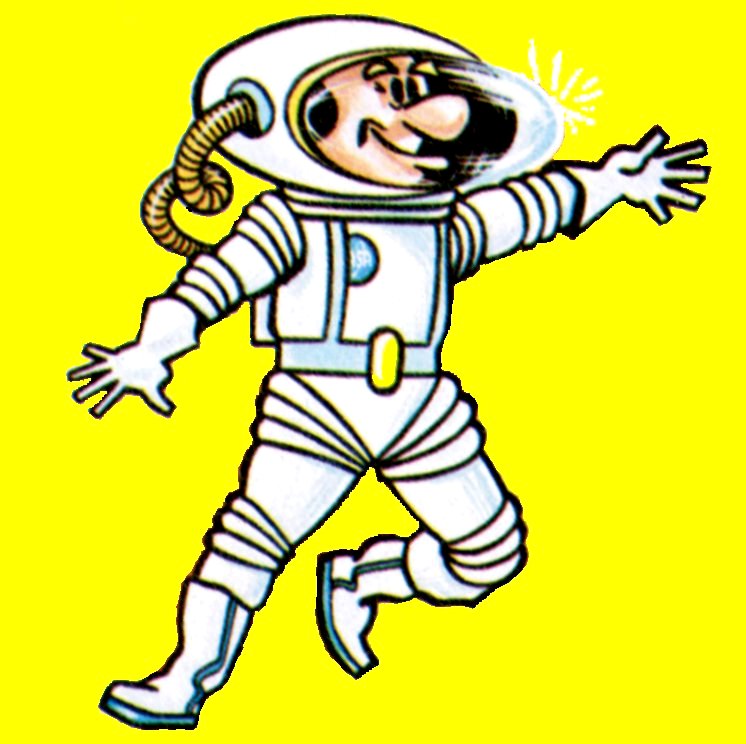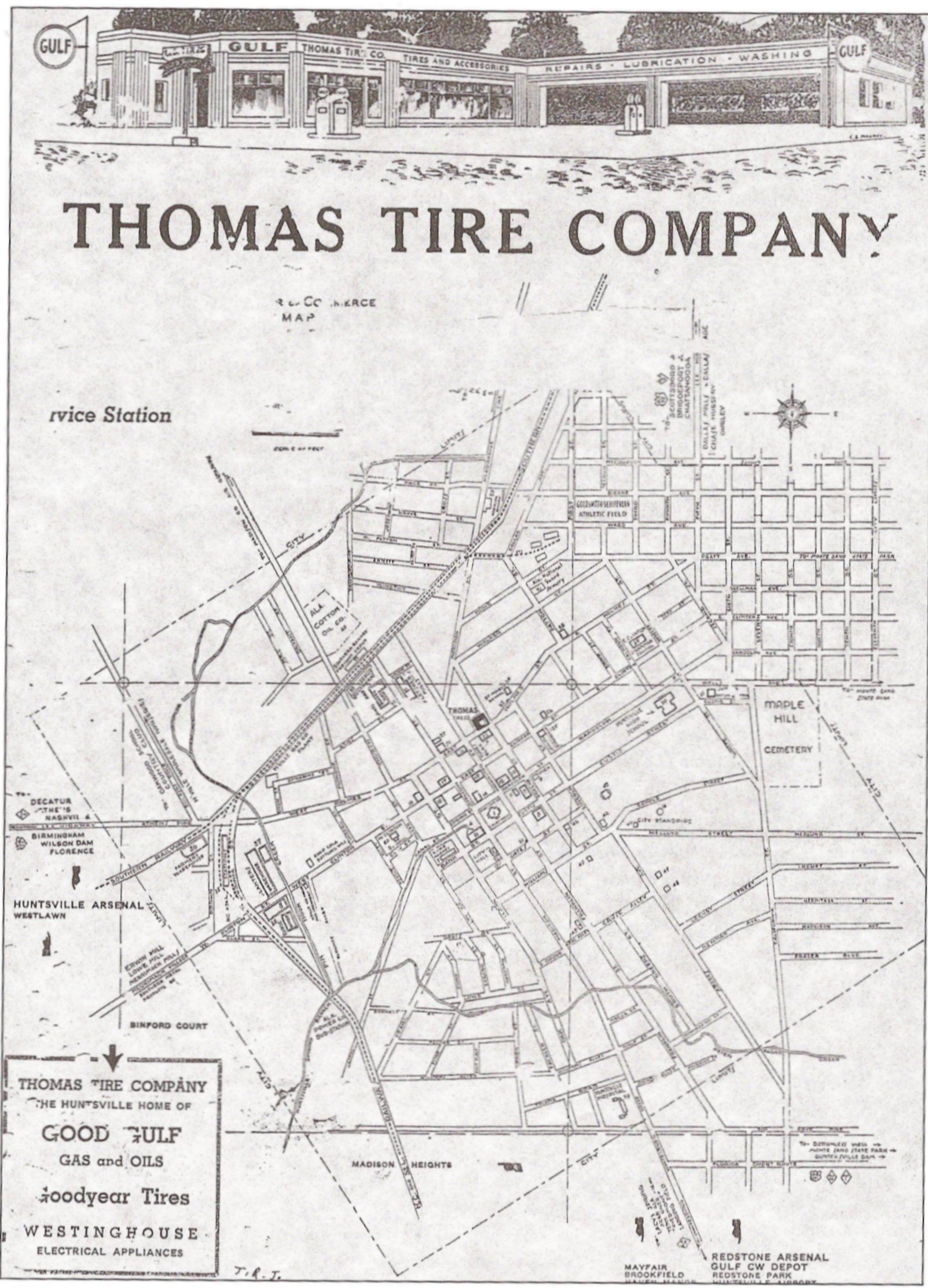 1940's Huntsville Map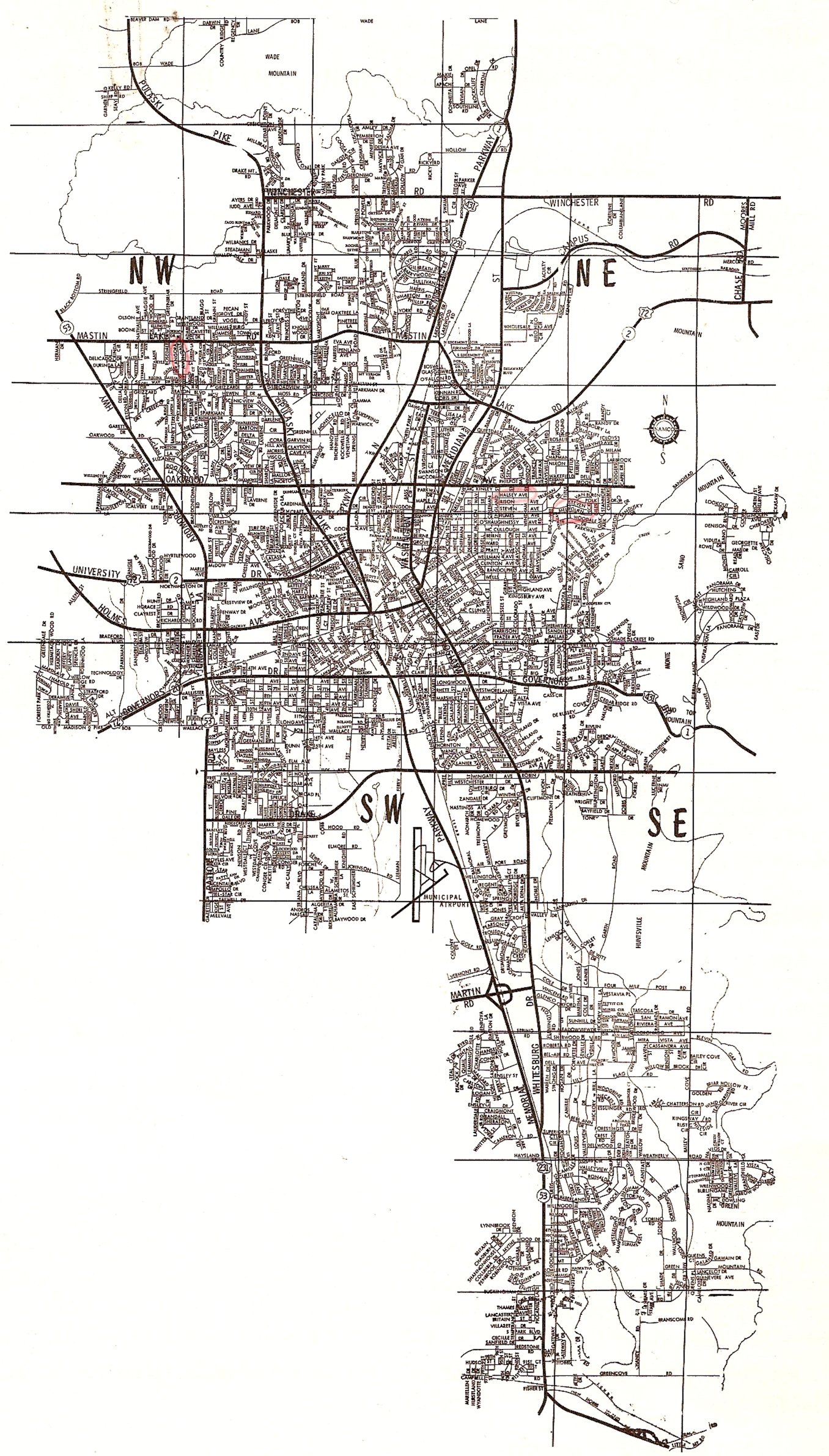 1966 Huntsville Map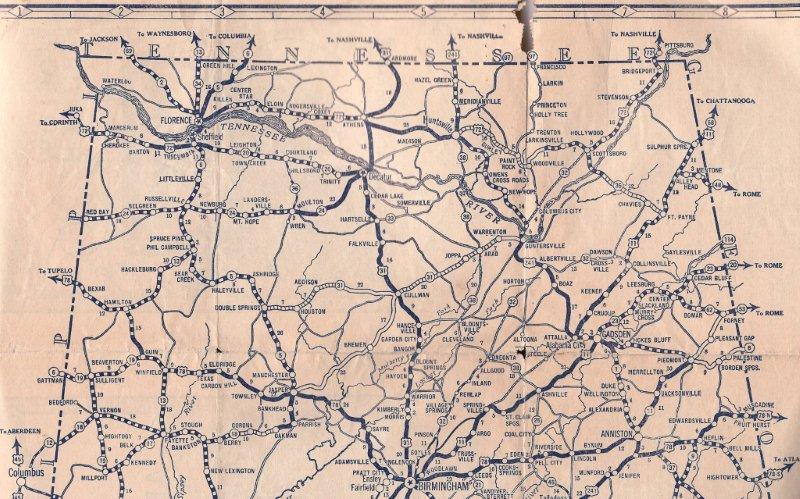 1930's (North) Alabama Map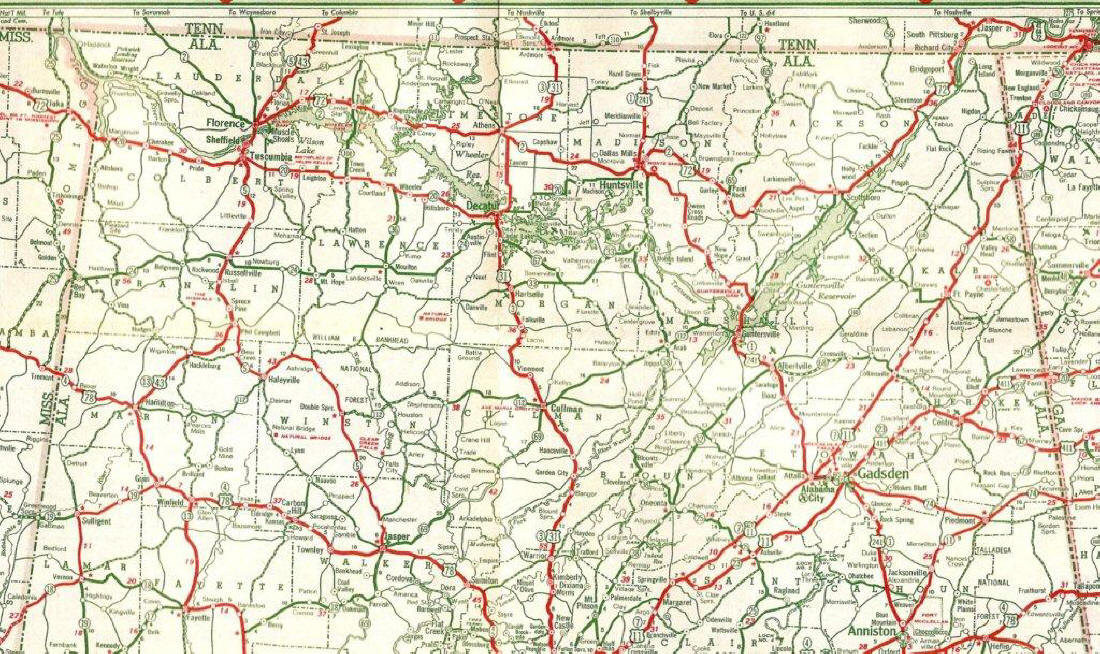 1940's (North) Alabama Sinclair Map (note Triana/Tallucah ferry) below official state version 1940
some of these are from Dan's Highway Pages Check this site out!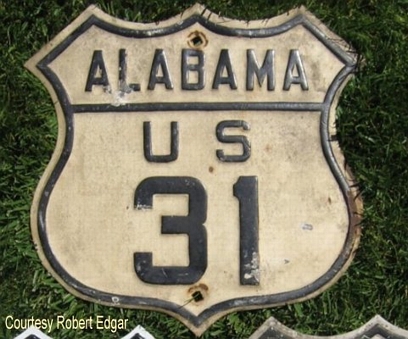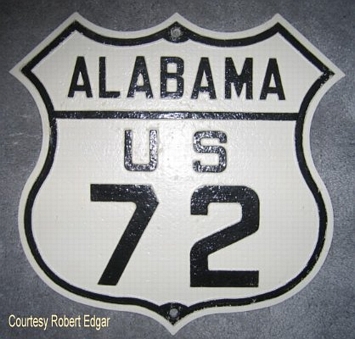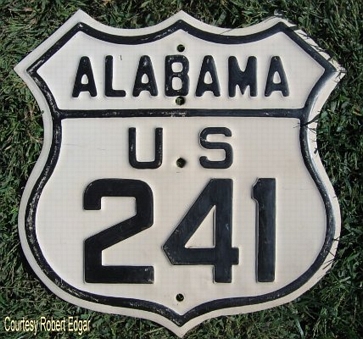 Classic US highway Alabama shields from the 1940's from North Alabama Highways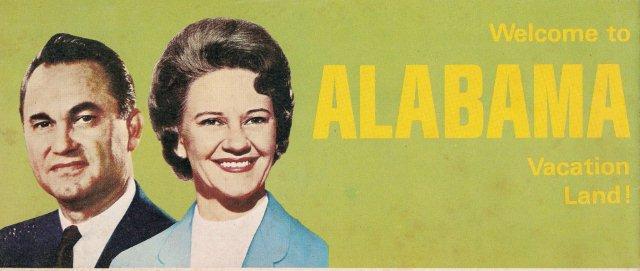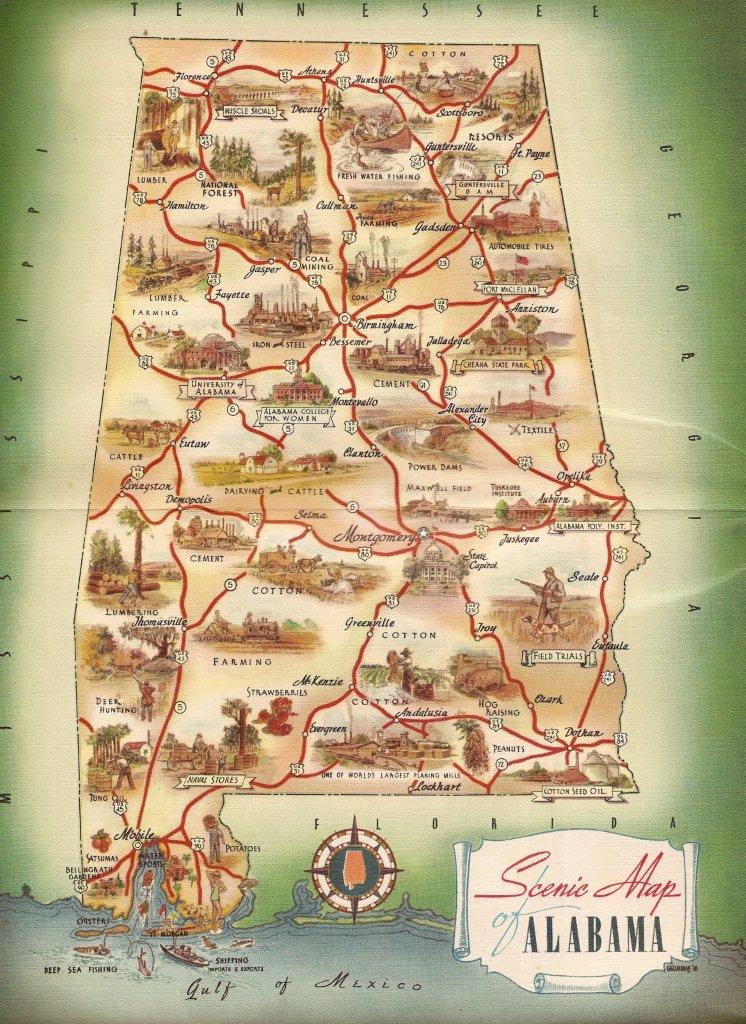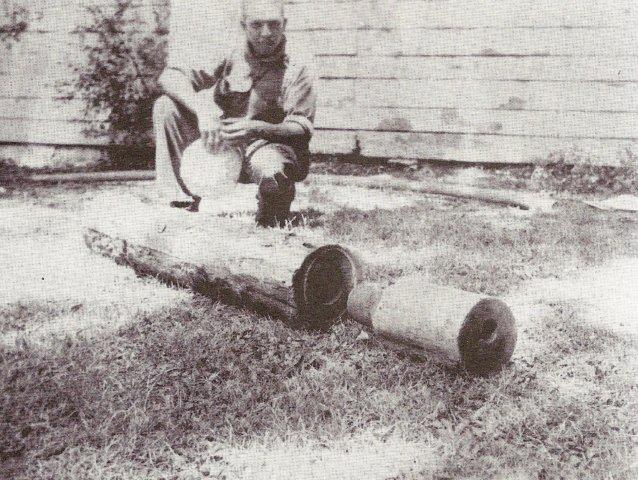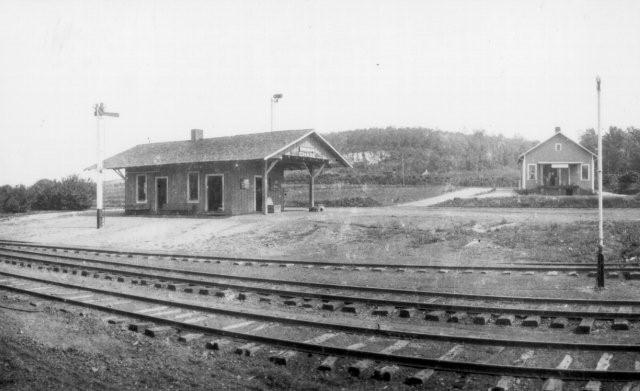 Huntsville had city-distributed water in the 1880's one of the first cities in the country The double depot in Chase. It serviced 2 railroads simultamiously.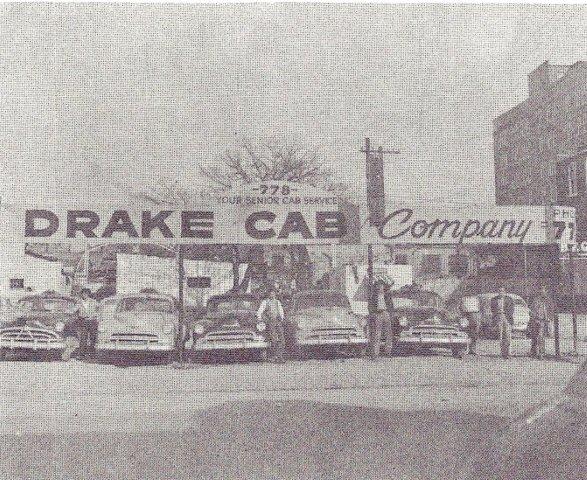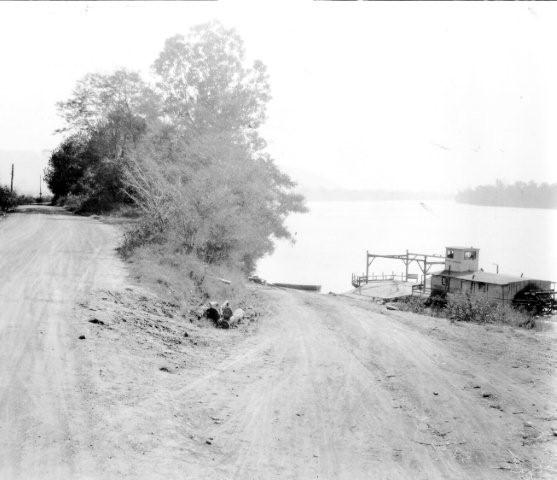 Drake Cab-1952 The Tennessee River crossing at Ditto Landing. The toll bridge opened in 1929 nearby.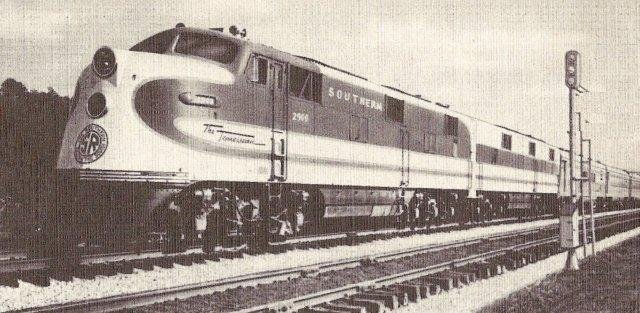 The Southern Railroad had scheduled train service until around 1971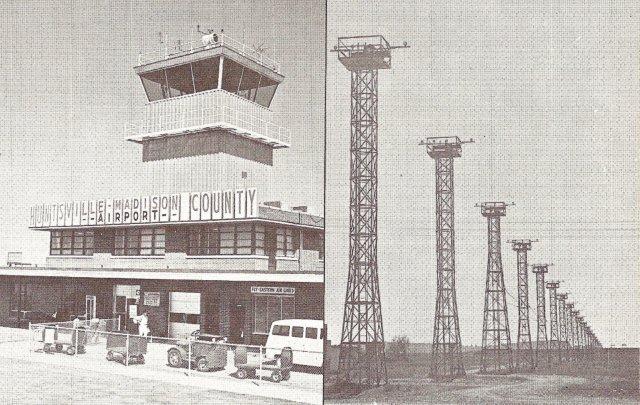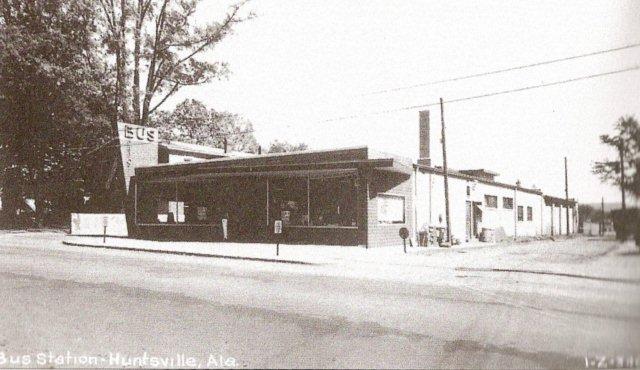 1960's airport and Bus Station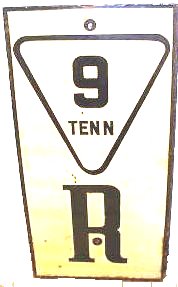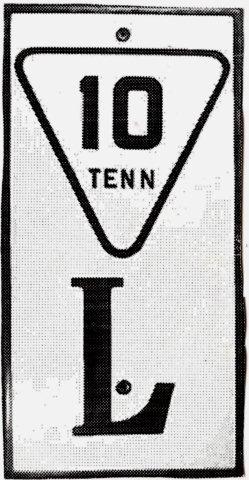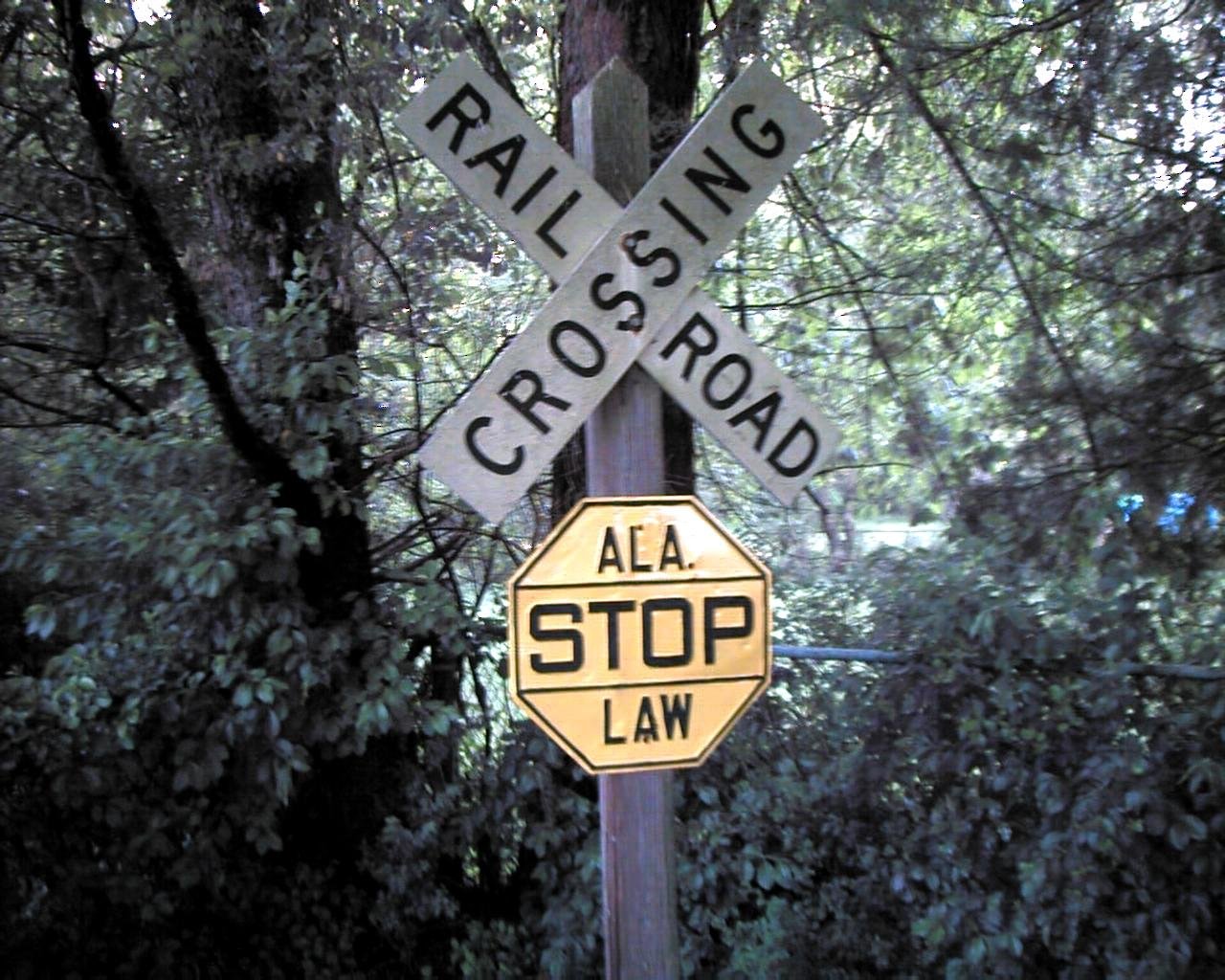 Tennessee signs (TN 9 turns right/TN10 turns left) and an Alabama RailRoad Stop sign from the 1940's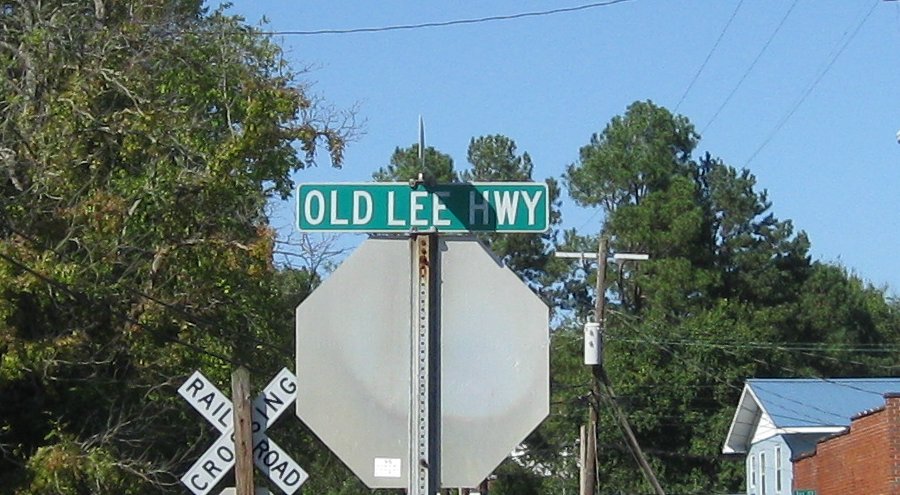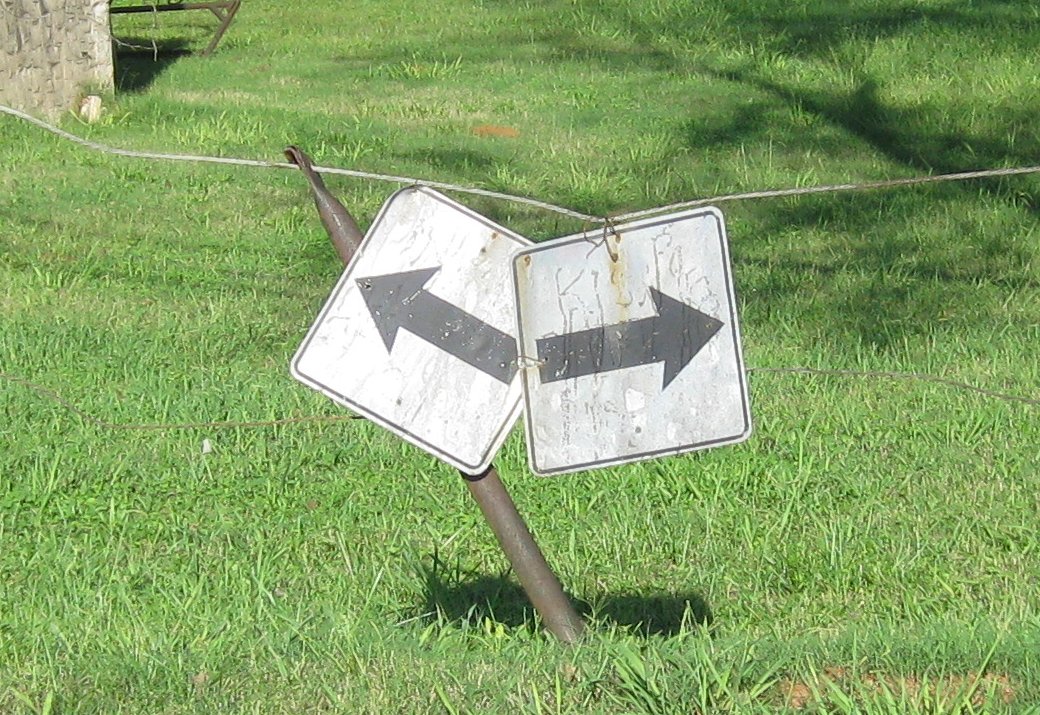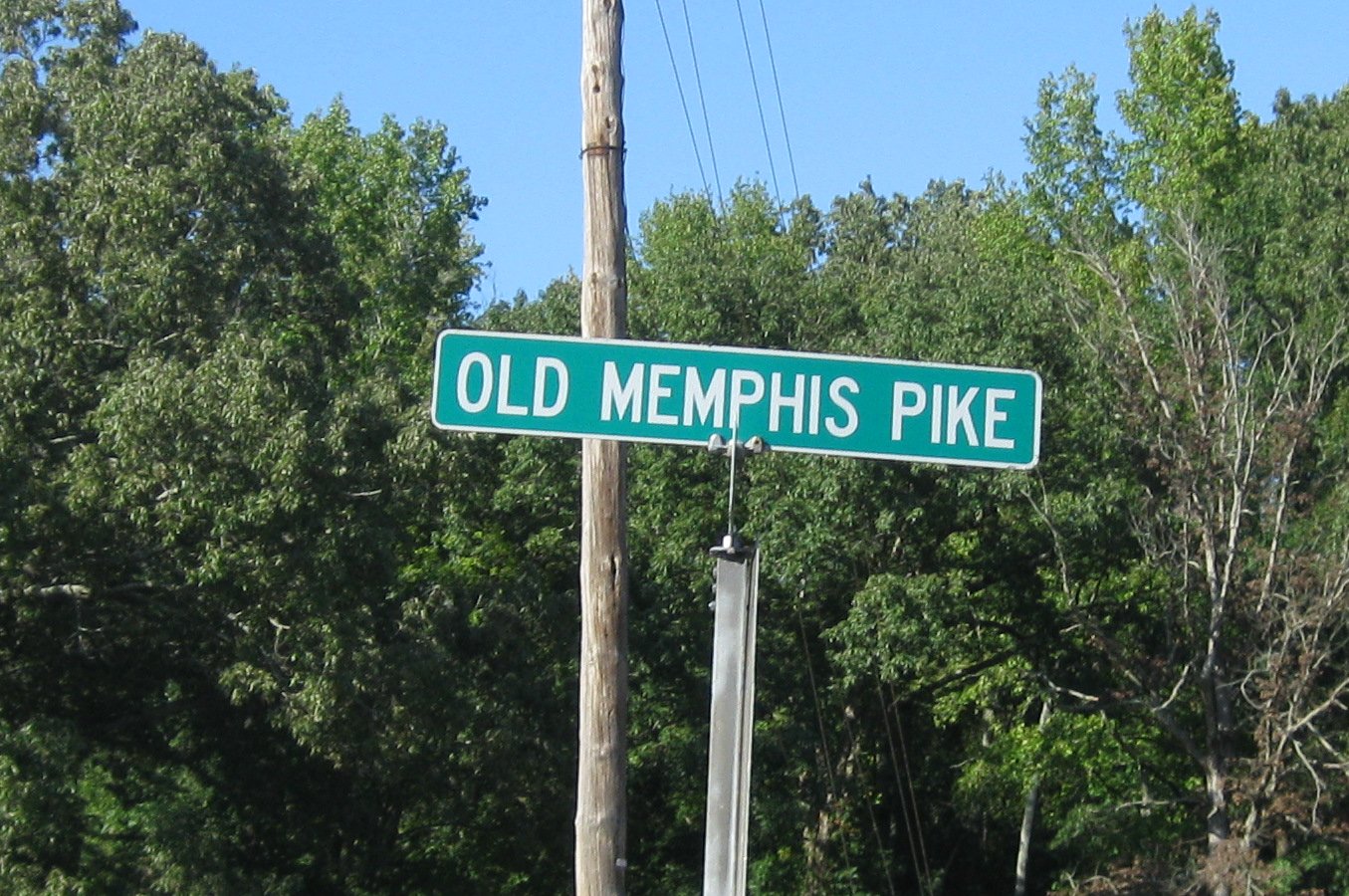 The North Alabama counties are unique as none older roads are called "Pikes"-short for turnpikes
Lee Highway(72), Bee-Line Highway(31) and the Jackson Highway(43) cross the Huntsville Metro area
The Jackson Highway was originally Jackson's Military Road (Which replaced the usefulness of the Natchez Trace)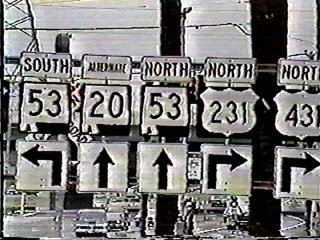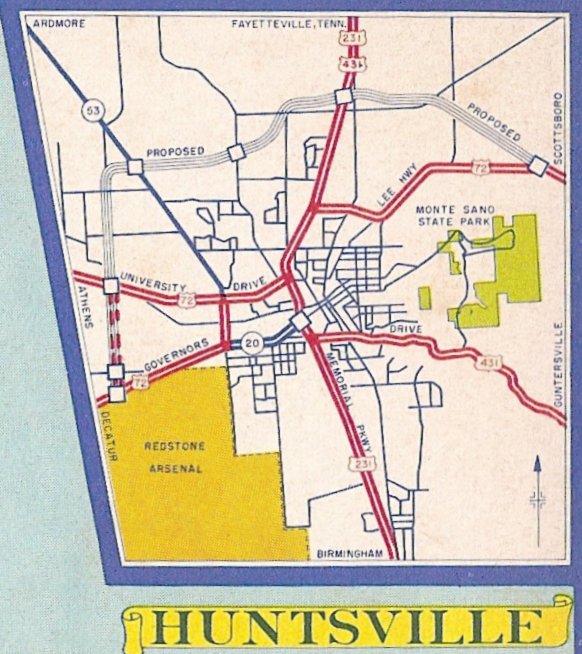 1967 Huntsville map includes proposed "Rideout Road" Perimeter Road
Also check out the Huntsville Rewound Gas Station feature: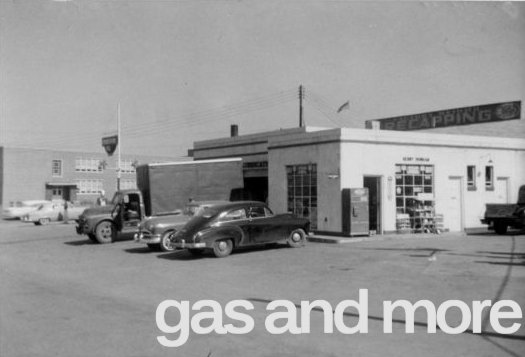 04/11/2016 09:53:52 AM