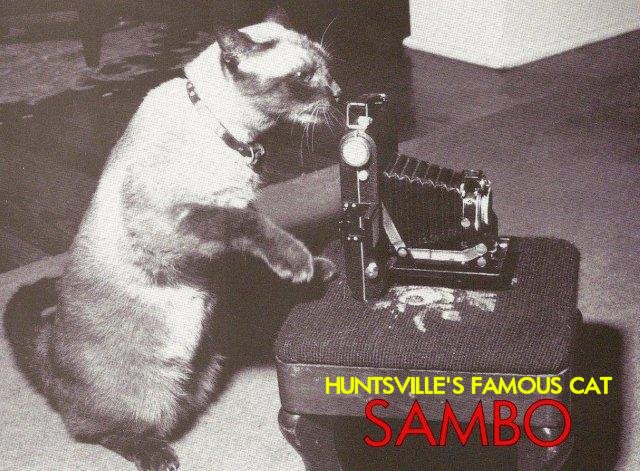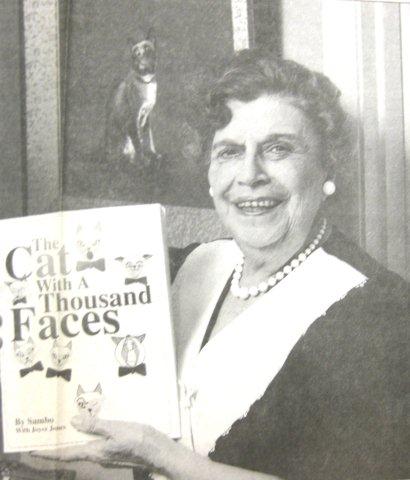 from The Huntsville Times November 1992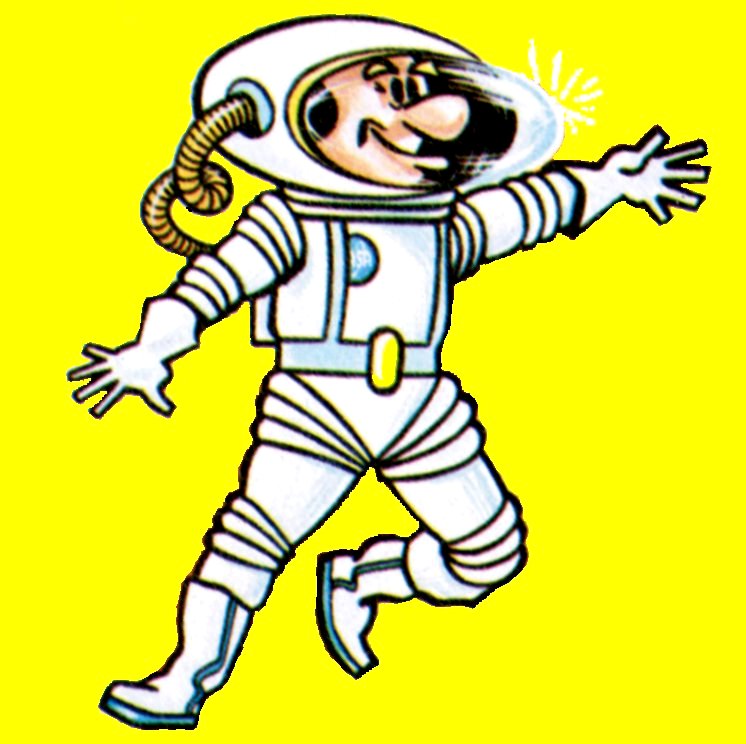 Back in the 1940's/1950's Joyce Jones was a teacher at Huntsville High School. She later was a photographer/writer
for The Birmingham News, The Birmingham Post-Herald, The Huntsville Times, The Tennessean and The Chattanooga Times.
She also wrote articles and supplied pictures for magazines across the country including Ebony and agricultural publications.
The Birmingham News liked the cat pictures so much they were used on several occasions for different promotions in the
1950's. Sambo was a very busy cat in the 1950's promoting the city of Huntsville and many non-profit charities that Joyce
was involved with. First Christian Church in Huntsville received most of the "Sambo" profits in an account that Joyce set up
for various church actives. Joyce Jones passed away in 2001 at the age of 86. Pictures of Sambo were in the Huntsville
Library, the Madison County Courthouse and at First Christian Church over the years. Enjoy some of Sambo's fine work here.
Many of the pictures come from the 1992 book "The Cat With A Thousand Faces" Her family is excited that these photos are
being shared on this site. 1950's Norman Rockwell Americana can be seen in a many of these pictures.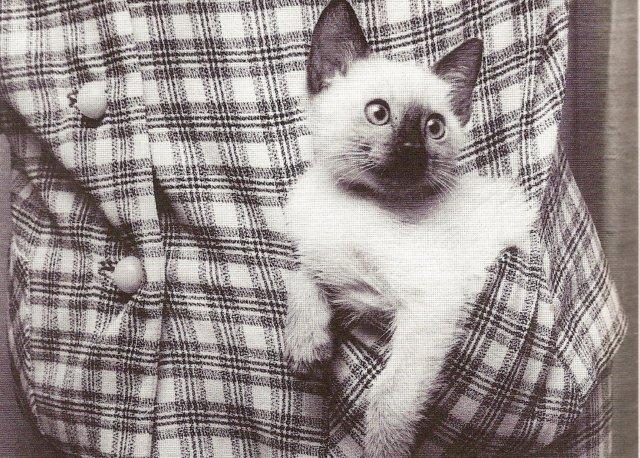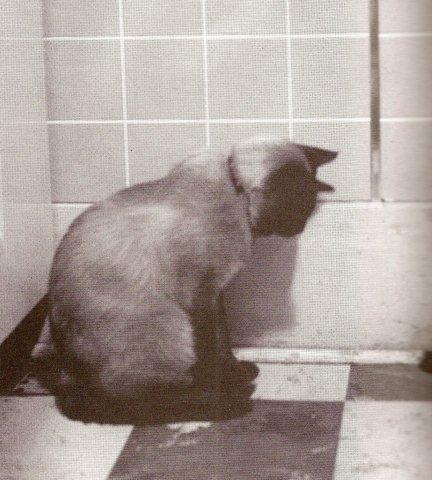 Kitten days with Joyce's Daughter Sambo's première in The Birmingham News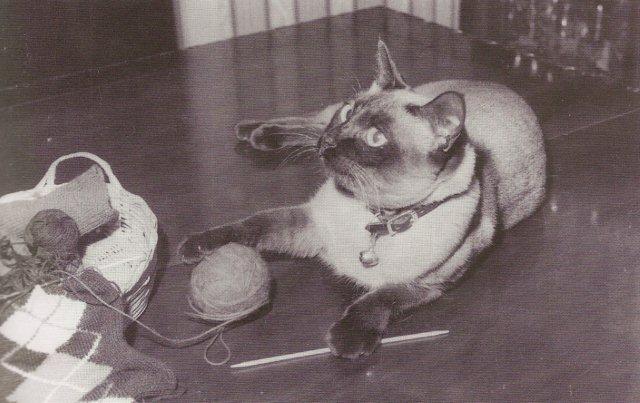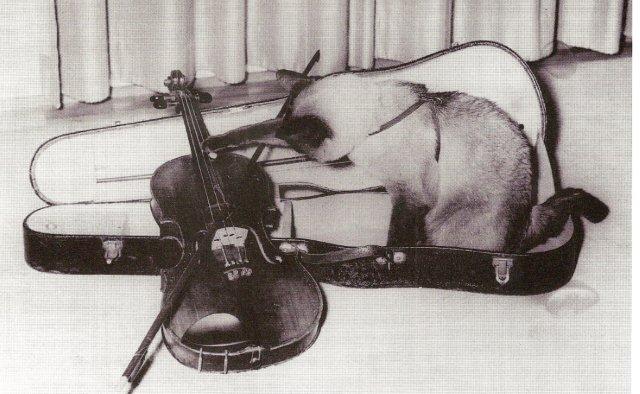 Sewing Time Huntsville Symphony picture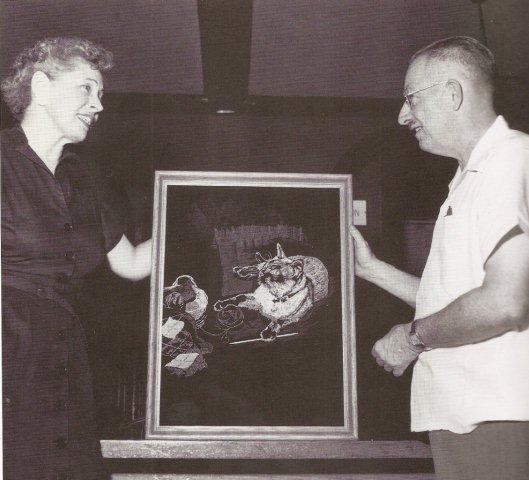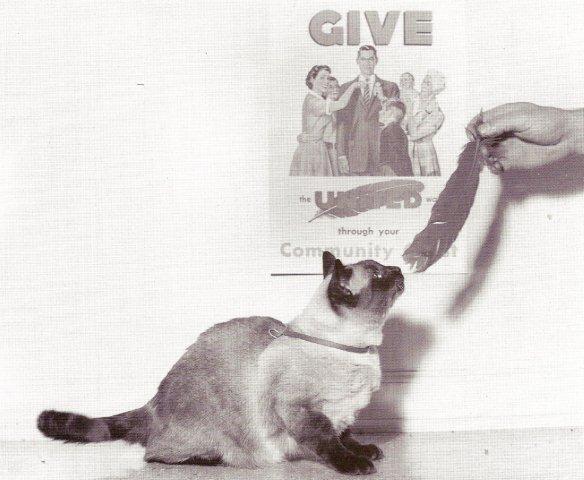 Picture of Sambo that was in Huntsville Library in the 1950's/'60's Community Chest Picture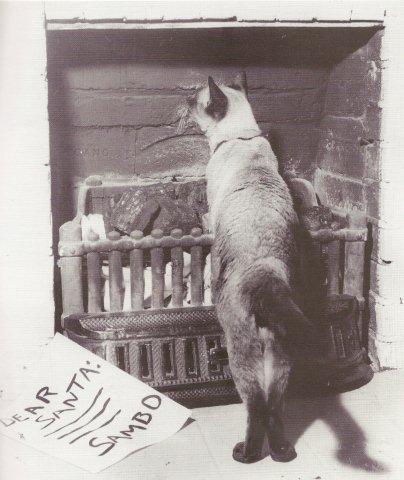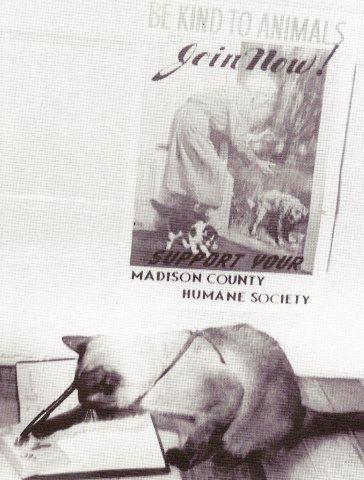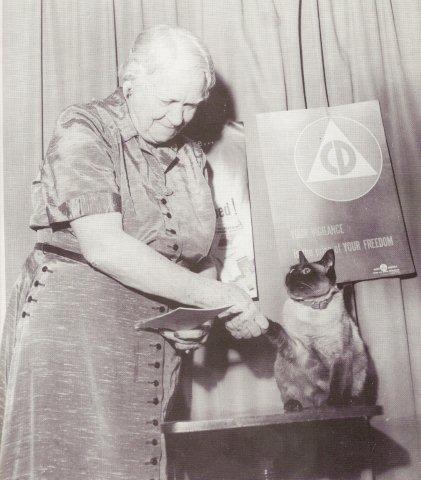 Christmas Humane Society Civil Defense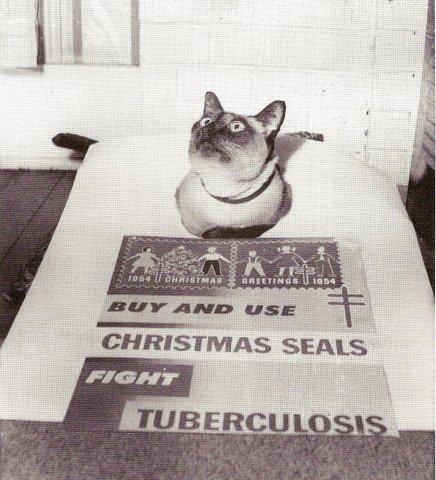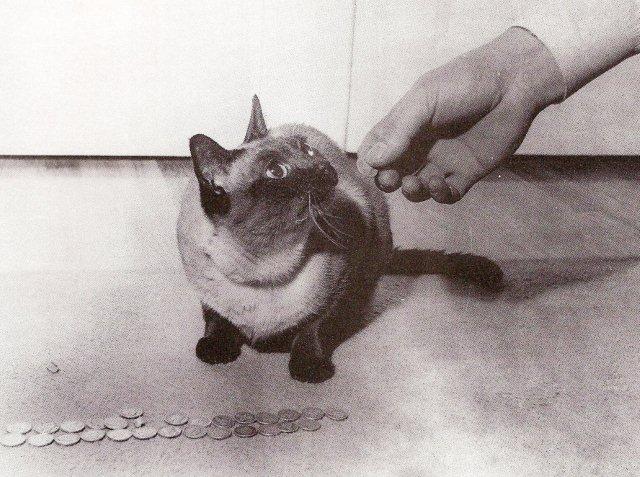 Christmas Seals March of Dimes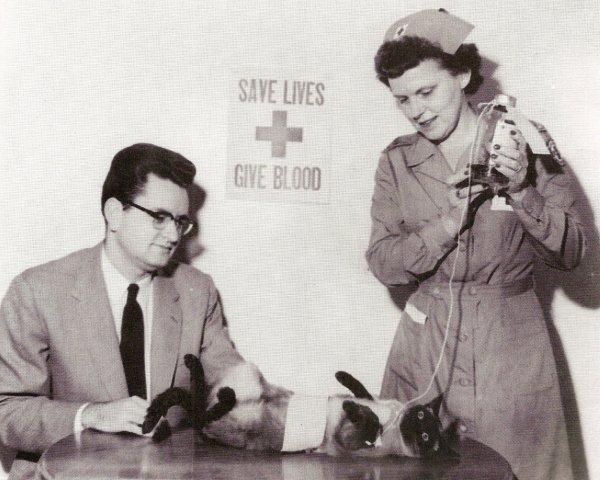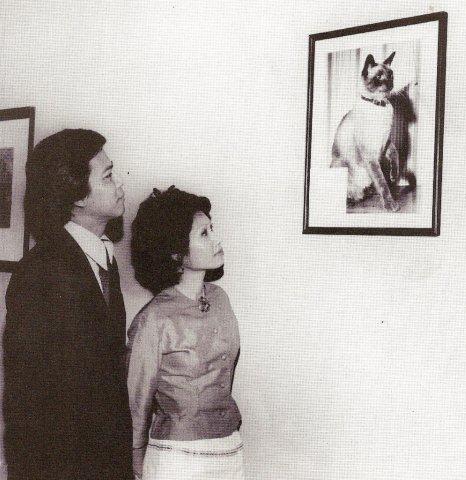 Red Cross Picture at Courthouse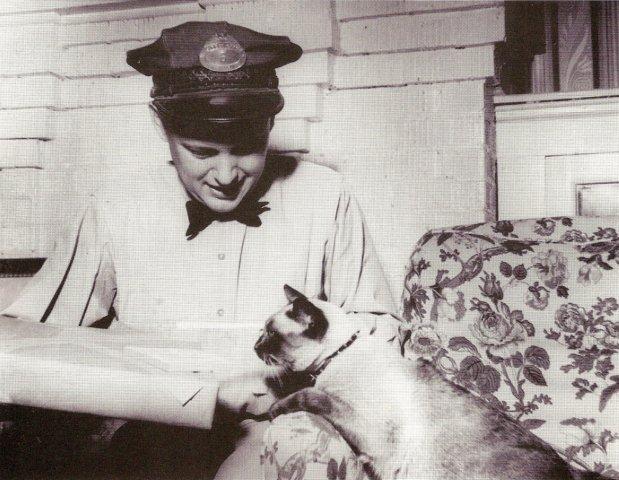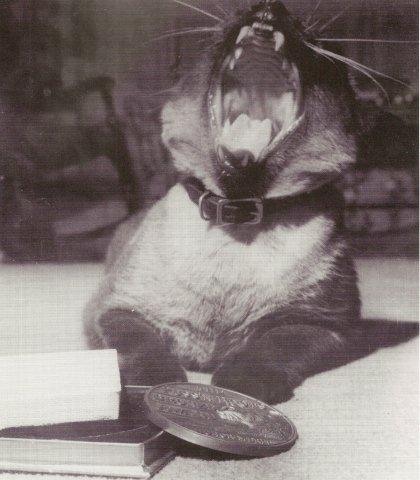 The 1950's Mailman Sambo and his "Puss N Boots" award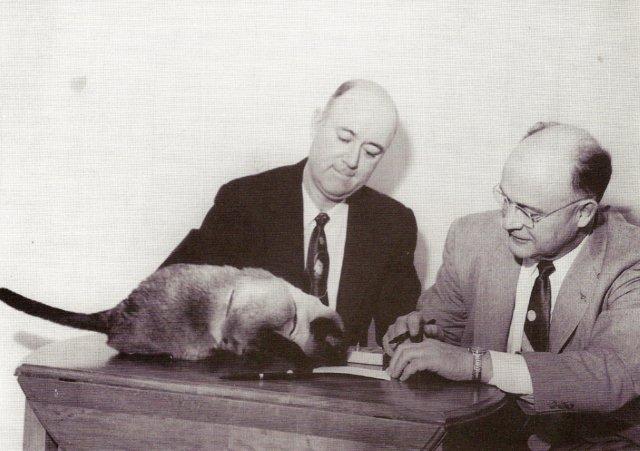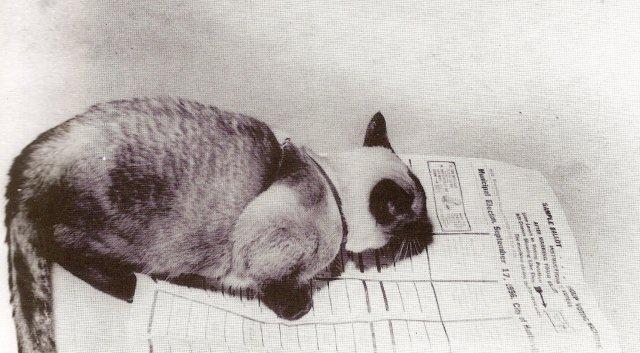 Sambo and the mayor in 1955 Sambo looking over the 1956 ballot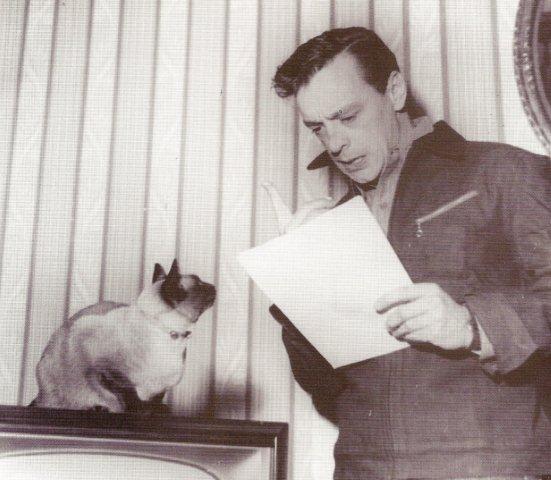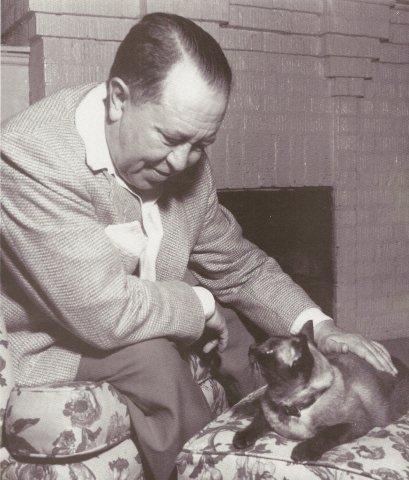 Sambo and Huntsvillian actor Harry Townes Sambo and Dr. Harry Hines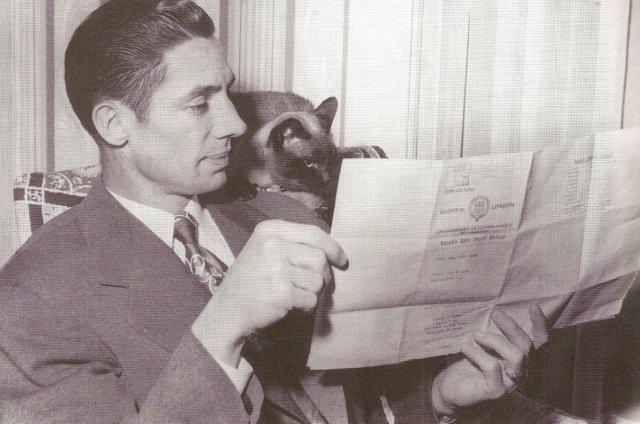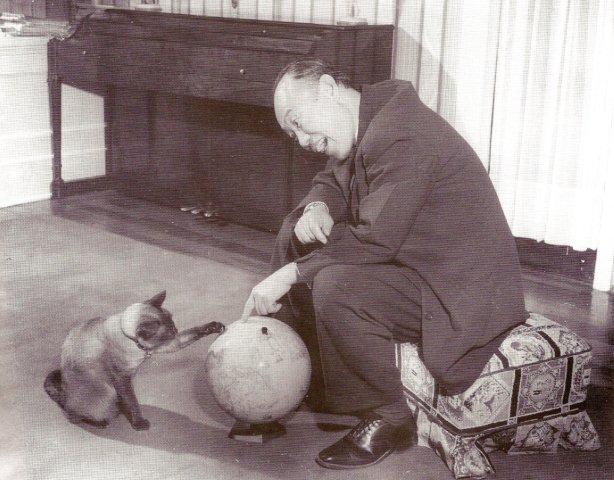 Sambo had a Lloyd's of London Insurance Package Sambo and Dr. No Young Park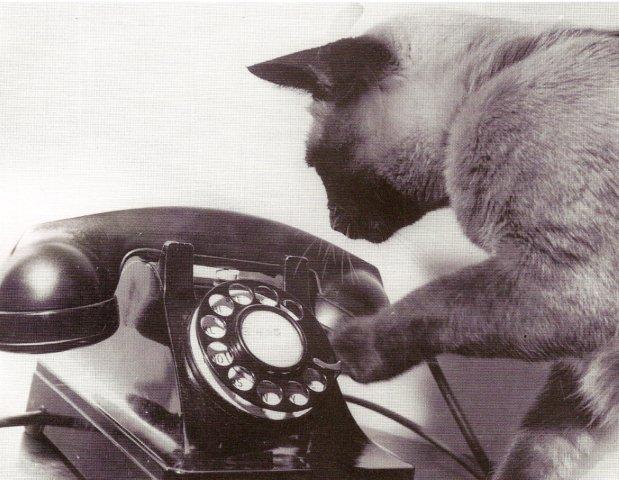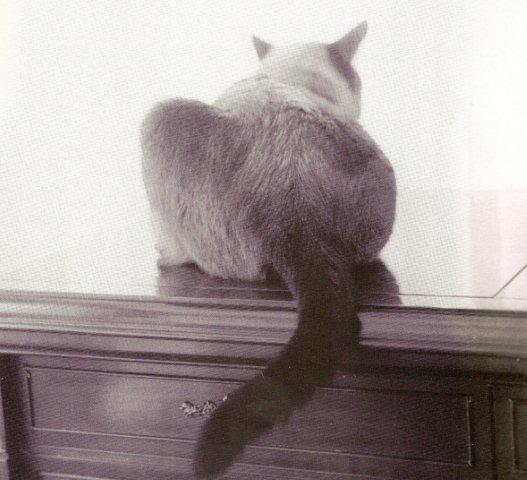 Sambo helps to rolls out 7-digit dialing-1954 THE END of this happy tale!
Thanks to all of Joyce Jones' family for their support in collecting these pictures and memories!
04/11/2016 10:04:03 AM