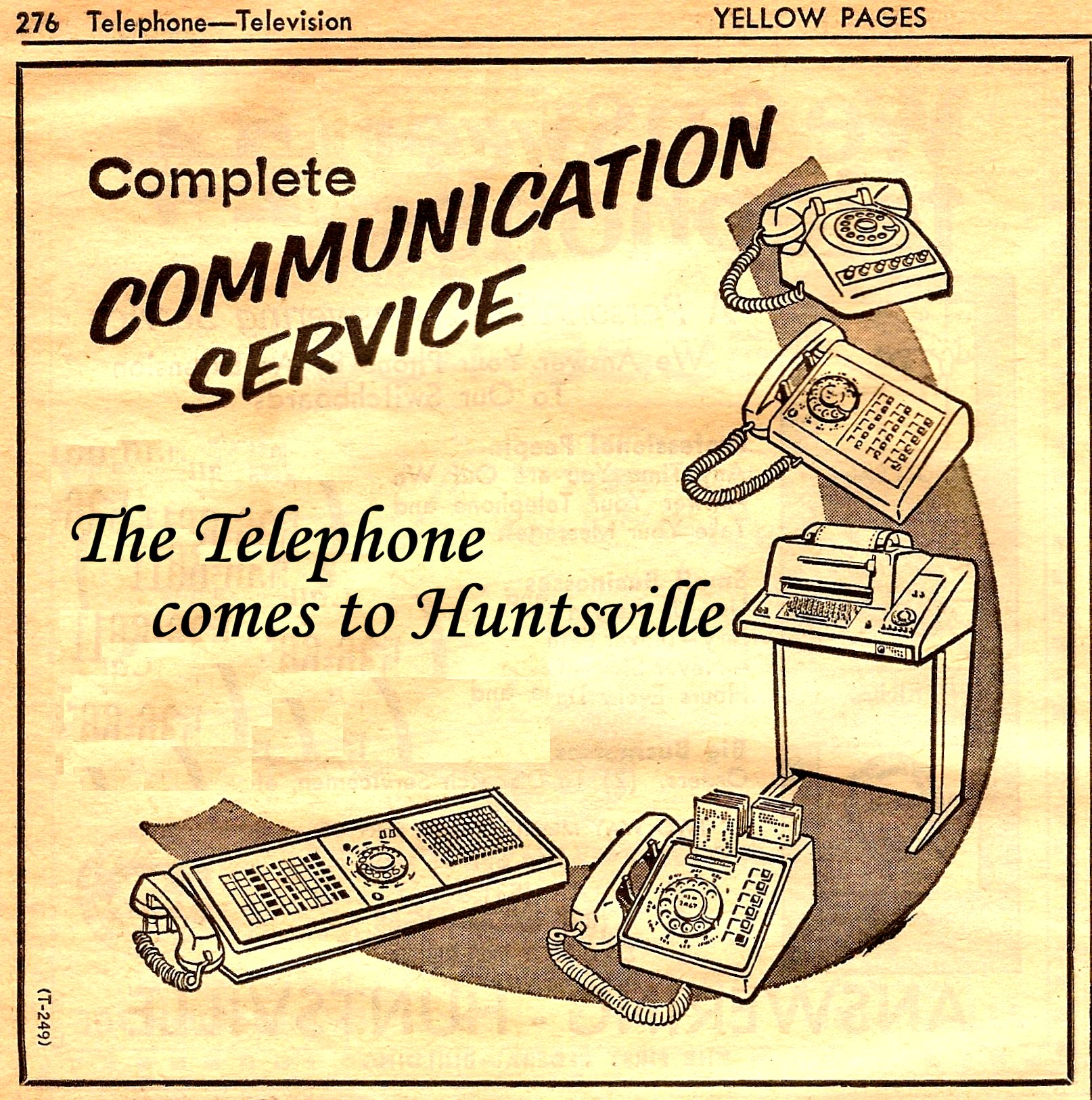 THE TELEPHONE COMES TO HUNTSVILLE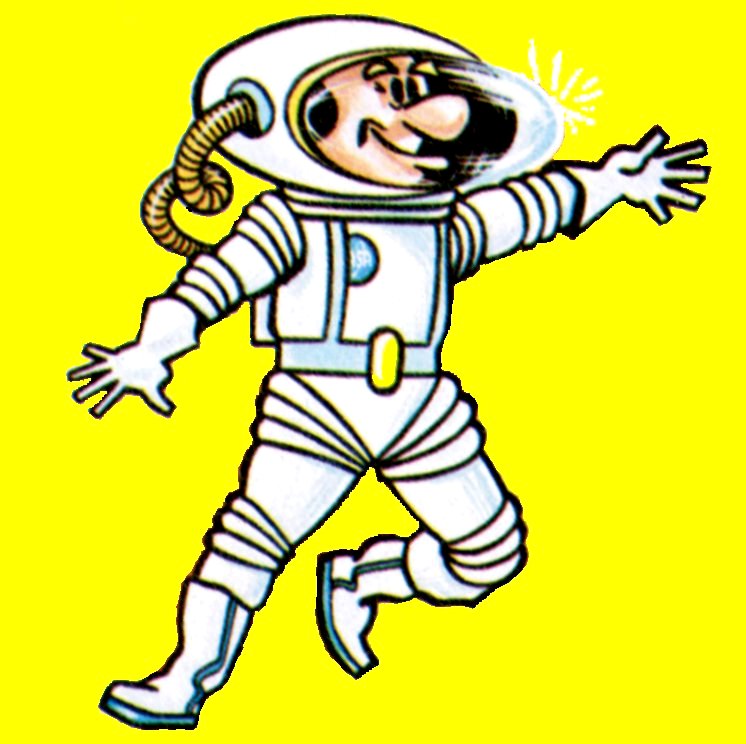 This page covers mainly Huntsville. Metro areas provided more revenue and the large companies picked these up first. Most residential customers had party lines into the 1950's
also check out the Space City PhoneBooks site: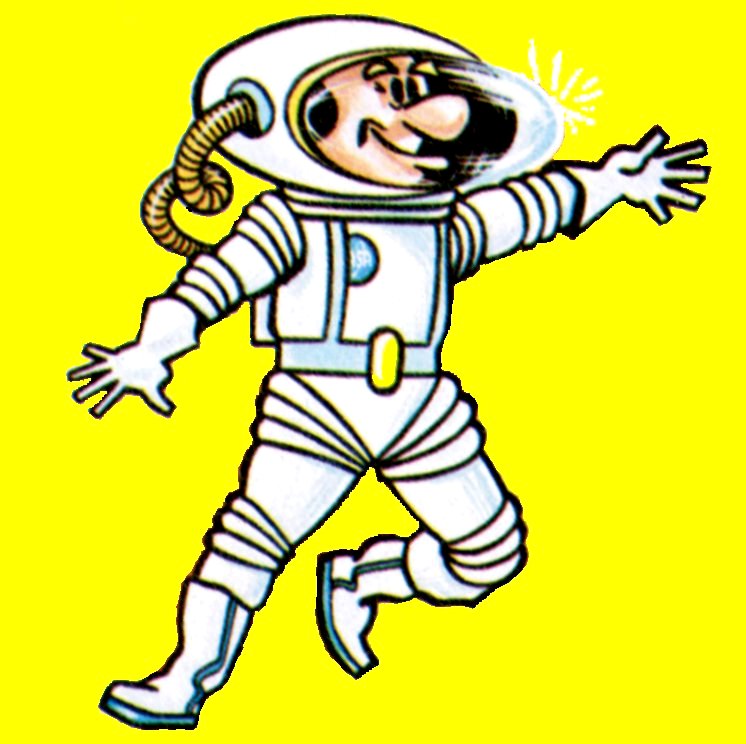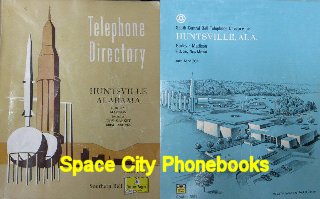 (Click on logo)
1876 Alexander Graham Bell gets patent for telephone device
1883 Southern Bell starts service in Huntsville (6th exchange in Alabama)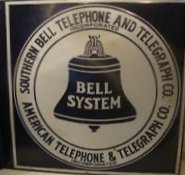 34 customers at launch
1890 Southern Bell reports 47 customers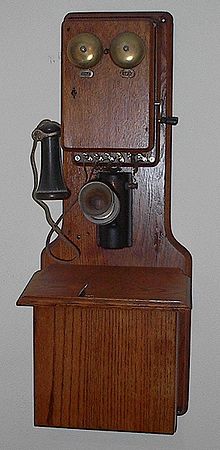 1896 Southern Bell starts long distance service (Mayor Hutchens calls NYC)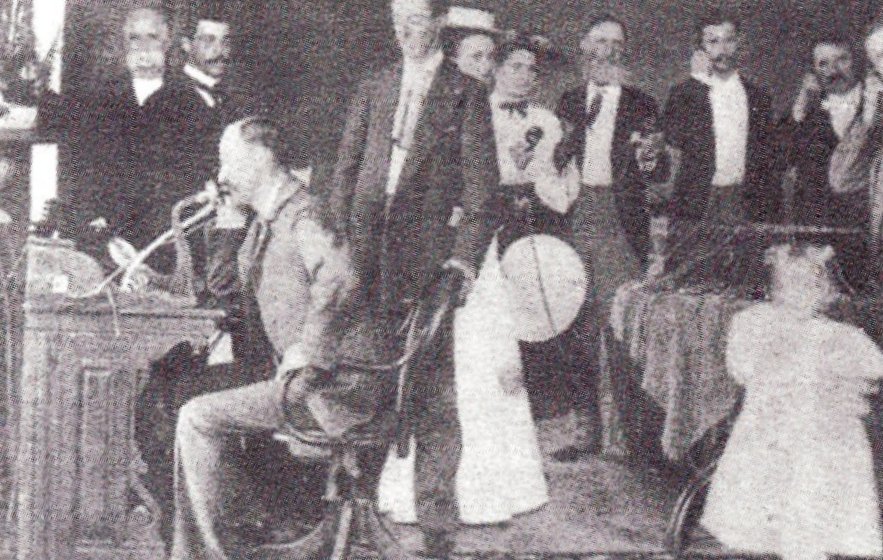 1900 Southern Bell reports 251 customers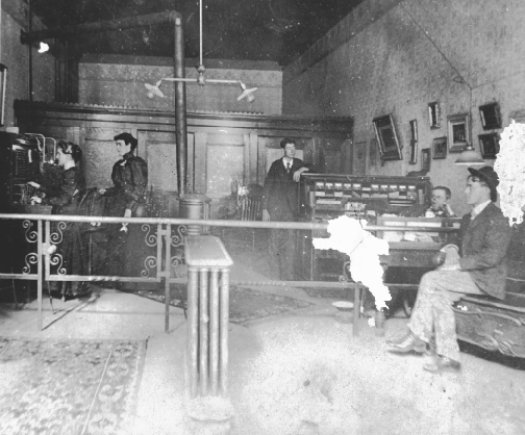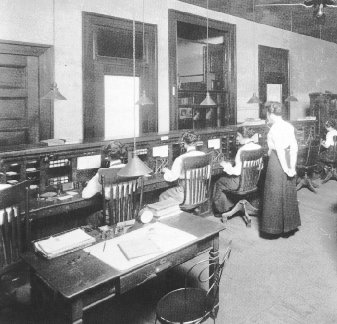 1910 Southern Bell reports 822 customers in HSV. Madison system starts (independent) with 30 phones
1920 Southern Bell reports 1262 customers
1930 Southern Bell reports 2263 customers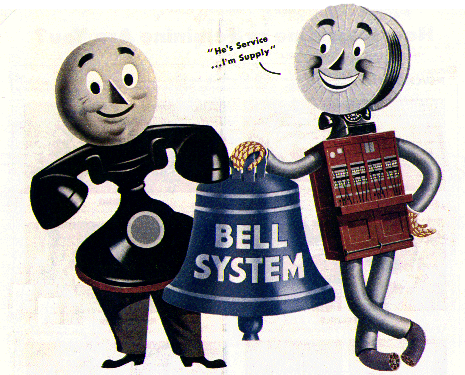 1932 Southern Bell reports 1925 customers (Great Depression)
1940 Southern Bell reports 2496 customers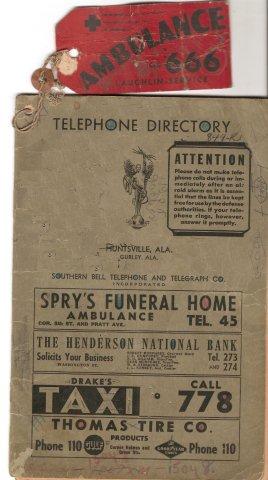 (phone book with toe tag)
1950 Southern Bell reports 5000+ customers on HSV system Madison-70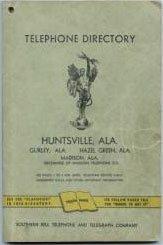 1954 Southern Bell converts Huntsville exchange to direct-dial with the help of Huntsville's Sambo the cat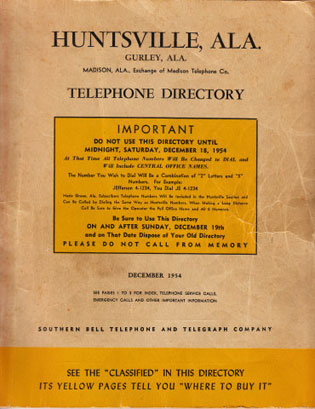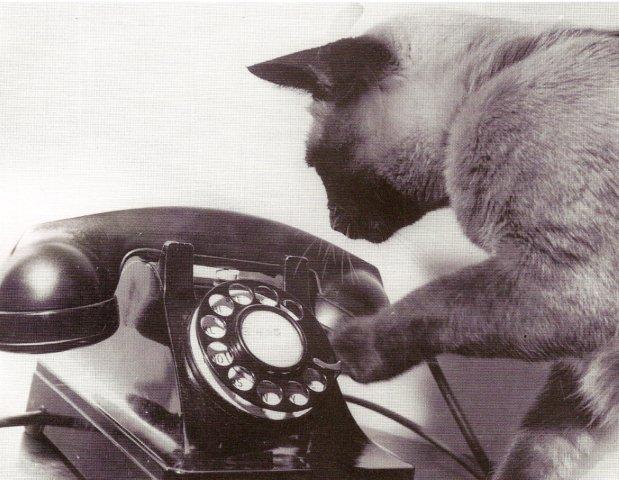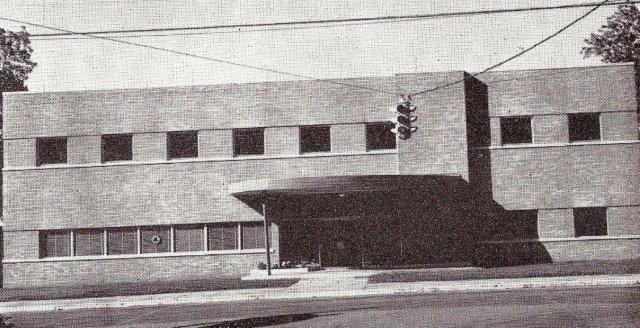 1959 Southern Bell purchases Madison phone system. (independent company)
1960 Southern Bell builds and launches new Huntsville offices to accommodate growth. "837" "882" "852" offices start. The original "Jefferson" exchanges are 532 533 534 536 539. 7 digit calling begins (all party-line phones are gone by this switch-over date too) (The Jefferson exchange could still do 5-D dialing up until around 1980 when a new switch was installed)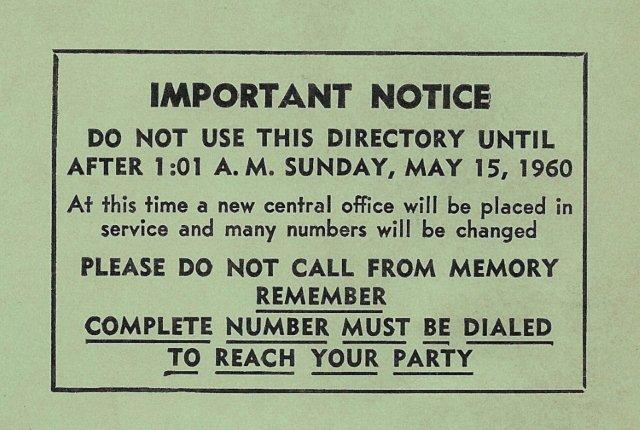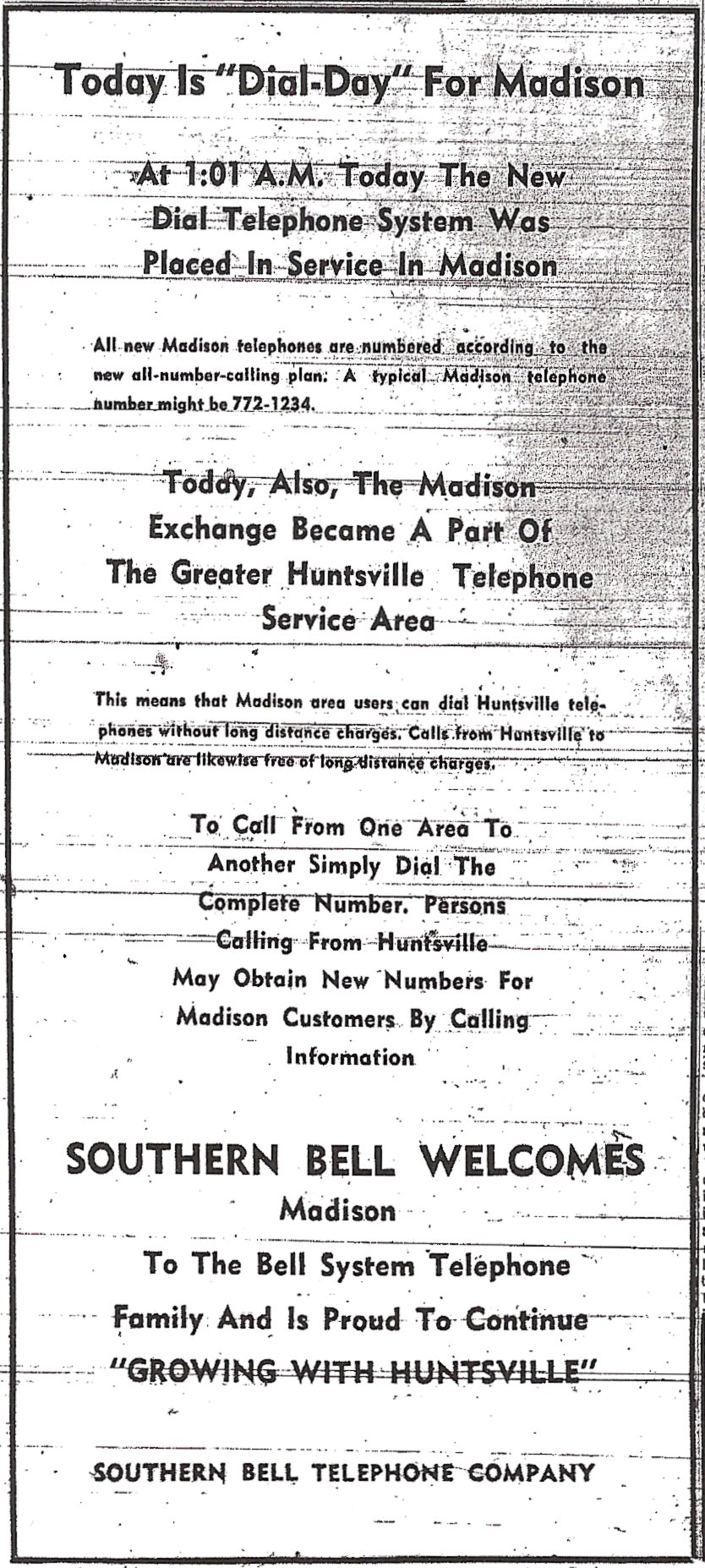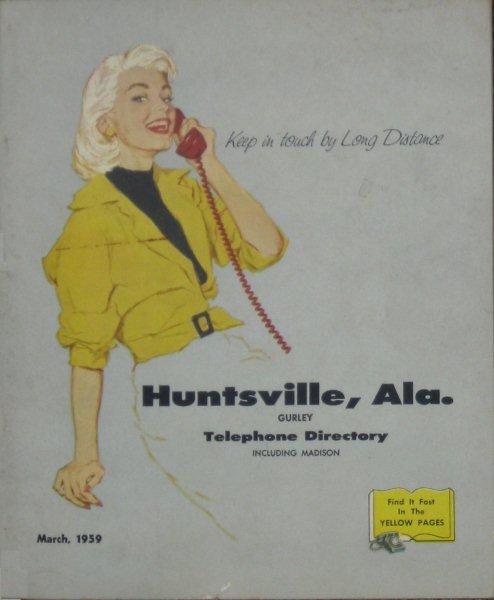 Madison AL system goes direct dial and added to Huntsville metro calling area
1963 Southern Bell starts direct-dial long distance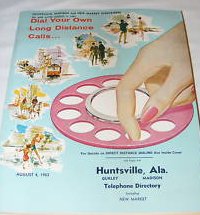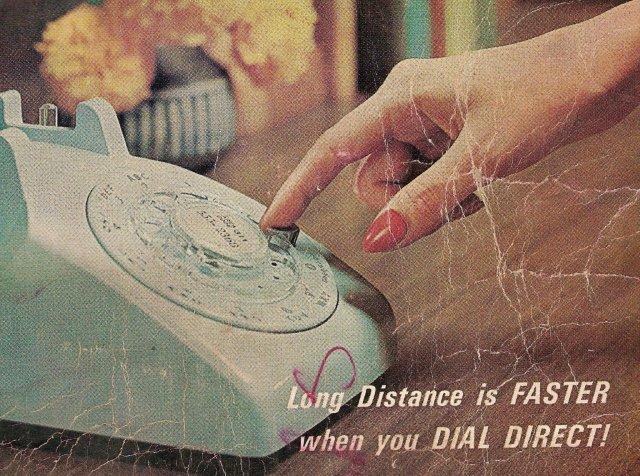 1967 Southern Bell becomes South Central Bell. (as Southern Bell is too large) Touchtone phones start implementation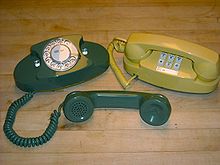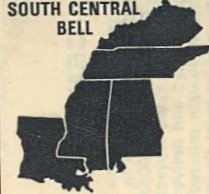 1984 "Ma Bell" is broken up. Southern Bell/South Central Bell are operated as a new company "Bellsouth".
US Customer selection of Long-Distance carriers begins shortly (AT&T/MCI/Sprint etc)
Customers can purchase (and own) their own telephone (not rented/leased anymore)
Cellular wireless phones start marketing towards business customers-Bellsouth Mobility starts (later Cingular/at&t mobility)
1986 Huntsville and Madison go into Limestone County. Bellsouth refuses to adjust/change calling area to include these areas
1990 Enhanced services start up *69 *66
1995 The internet comes to households. Cable and Telephone begin competing for customers
1996 Southern Bell/South Central Bell re-brands as Bellsouth (a name the parent company has used since 1984) Caller-ID OKed by AL PSC
Atlanta calling area is almost doubled in size overnight (Atlanta calling area covers 25+counties and 2 Alabama cities)
1997 Southern Tennessee counties leave "615" to become "931"
1998 Most of Huntsville metro leaves 205 area code to become "256"
Atlanta begins required 10-digit dialing. First area in Southeast
2000 TN Legacy providers in 2000 1-Ardmore 3-Bellsouth(now at&t) 14-Loretto 22-TNtelephone
24-UnitedTelephone

AL Legacy providers as of 2000 2-Ardmore 3-Bellsouth(now at&t) 7-CenturyTel(now CenturyLink)
8-Farmer's 19-NationalTelephone 20-NewHope 21-Oakman 23-Otelco

Knology begins phone service (offering Athens as a local call too)
2001 Bellsouth begins DSL rollout in Huntsville Metro
2003 Bellsouth gets out of Pay Phone business (sells off all phones to 3rd parties)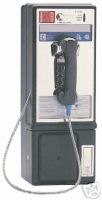 Comcast begins phone service (offering Athens as a local call too)
2004 VOIP devices begin launching (Vonage/MagicJack/Ooma/at&t CallVantage etc)
2005 The remainder of North Georgia goes 10-digit dialing (706 adds 762)
2006 Bellsouth is purchased by at&t
2007 Decatur is added to at&t Huntsville calling area (but NOT Athens and parts of HSV/MAD in Limestone County remaining)
Comcast and Knology add Decatur to local calling area in response to at&t local calling area change.
some Huntsville exchanges in 2007,some still have the 1960's signage/logos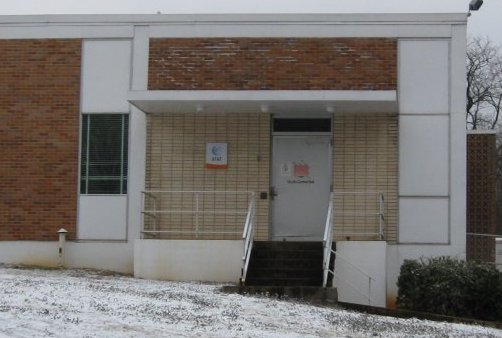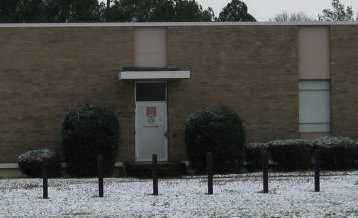 2008 Huntsville actually borders Athens now, AT&T still refuses to add Athens to Huntsville/Decatur calling area
(and add some Limestone County sections of MAD/HSV to HSV/DEC/MAD calling area)
2009 at&t drops CallVantage VOIP service
2010 at&t starts negations to add U-Verse TV product to local service (and rolls out in some areas November 1)
10 digit dialing starts in all of "256" June 5,2010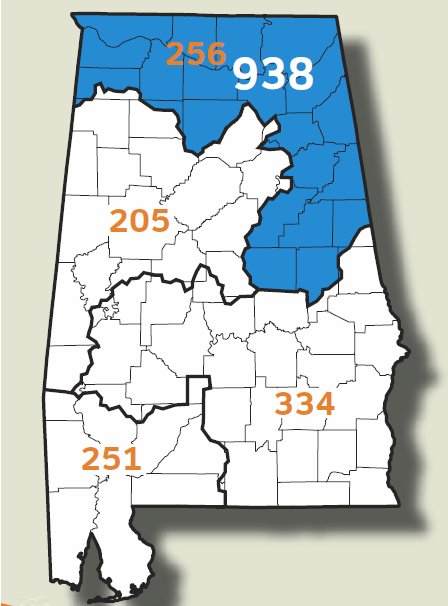 Area code "938" numbers begin distribution-July 10,2010
2012 at&t sells off "yellow pages"/residential listings disappear from HSV phonebooks
if you have at&t non-UVerse at&t phone service you can still use a rotary phone if you wish (optional)
also check out the Space City PhoneBooks site: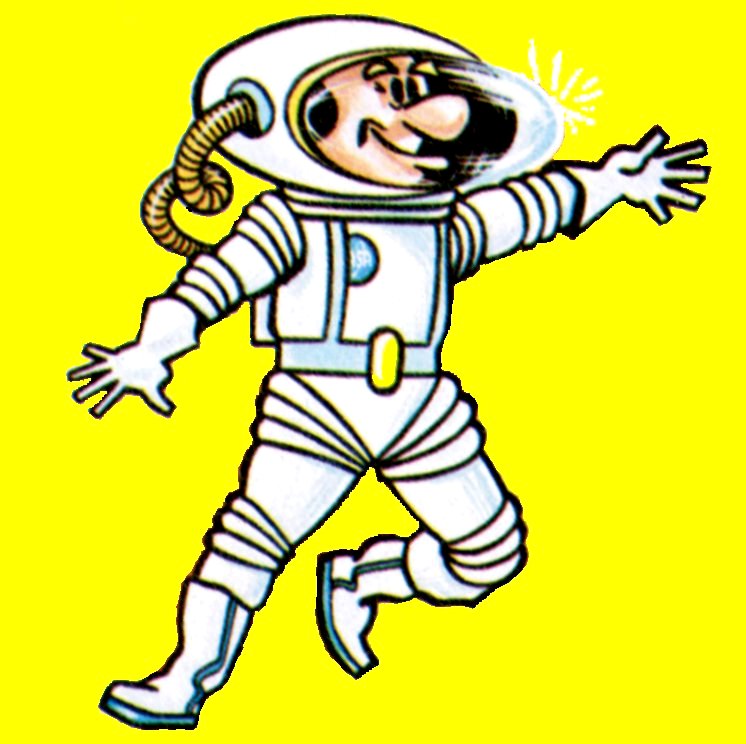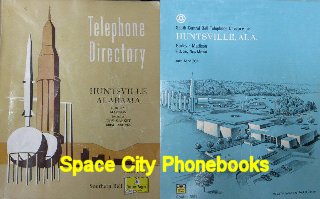 ___________________________________________________________________________________________________
05/31/2019 11:08:34 PM