Radio came into the Huntsville market on AM in the 1920's as many clear channel
stations across the country would beam in at night. WSM,WLS,WLAC and WSB
were just a few of the clear channel stations that would beam in. During the daytime
hours some Birmingham and Nashville stations would beam in. The FCC assigned
WBHS a construction permit in 1931 and they went on-air in 1932. The frequency
1200 AM became WBHP in 1937 (after the FCC cancelled WBHS's license) Please
feel free to e mail additions into database. huntsvillerewound@gmail.com

interesting Birmingham/Nashville radio sites:

enjoy!!!
1920KDKA-AM signs on in Pittsburgh PA
1931WBHS issued Construction Permit-May,1931 and signs on April 22,1932 1200 AM
The station was owned by "The Hutchens Company" WBHS=Worlds Best Hardware Store (went off air by 1935)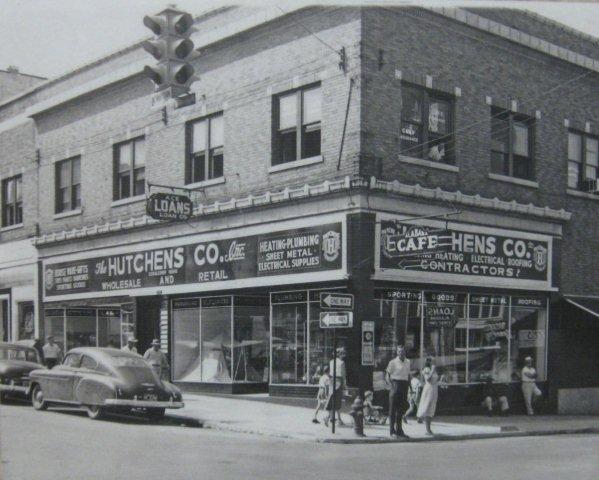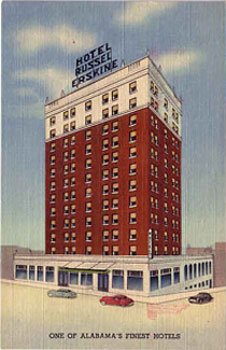 1933WNRA(National Recovery Act) (later WMSD/WLAY) signs on in Muscle Shoals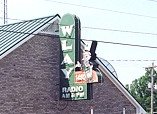 becomes WLAY in 1942
1935WMSL in Decatur signs on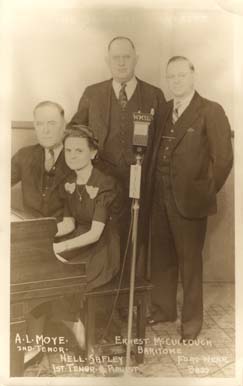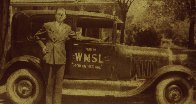 1937WBHP-AM starts on 1200AM on May 20,1937 call letters=Wilton (Benny) H. Pollard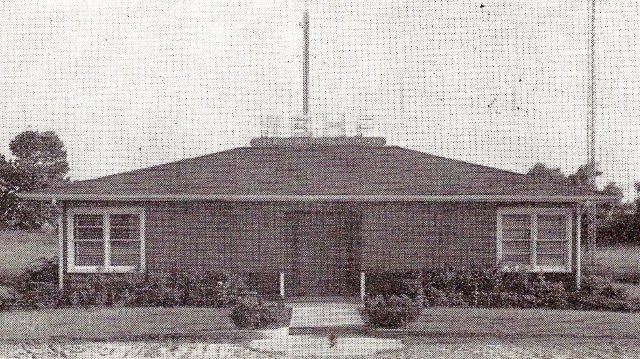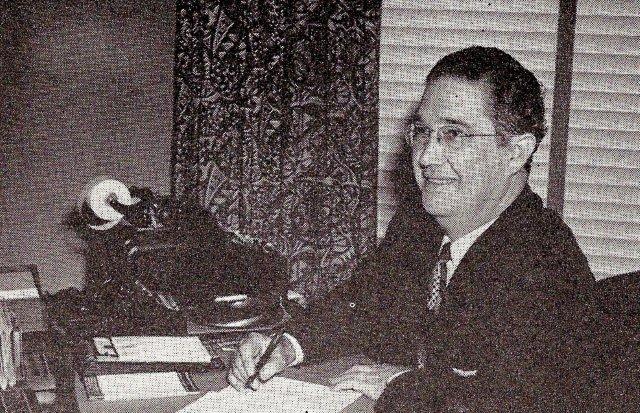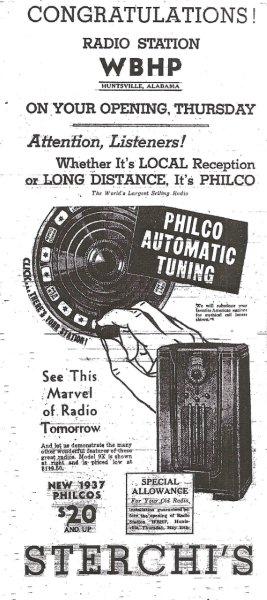 FM(low band) starts in larger US cities
1941The Big Switch-Most AM stations move to a new frequency to accommodate AM band being expanded to 1600 AM (from 1500 AM) (WBHP moves from 1200 to 1230AM)
1945The FCC announces NEW FM band 88-108 Mhz. All existing stations must move.
1946WHBS-AM starts on 1490 AM on November 10,1946 (The Huntsville Times)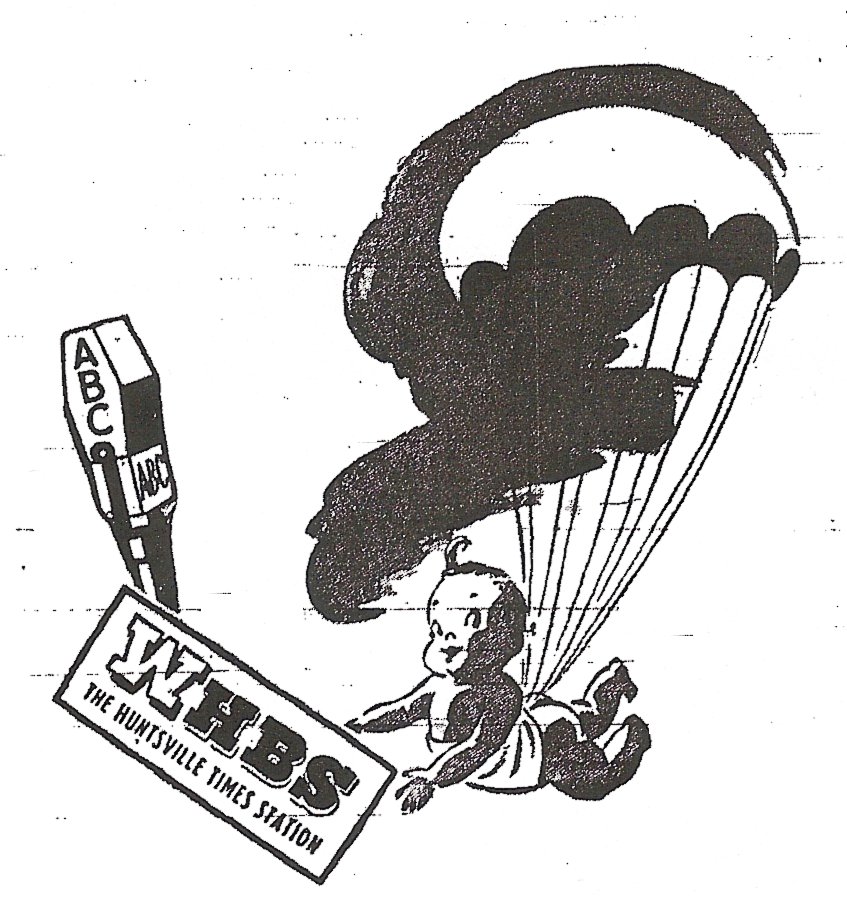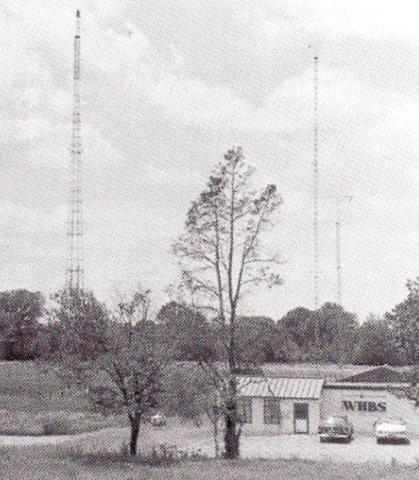 WFUN-AM starts on 1450 AM on November 26,1946 (later WFIX/WKGL/WHOH/WTKI)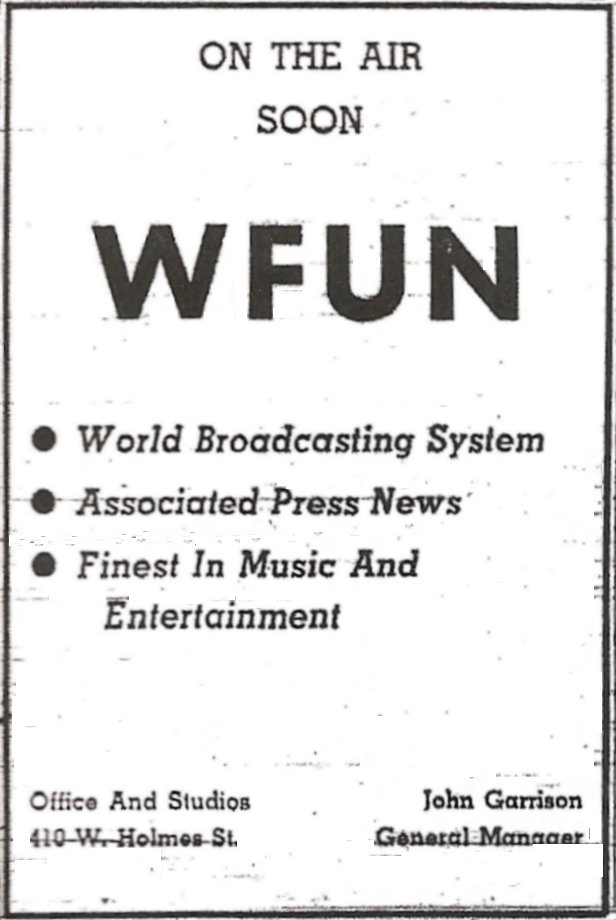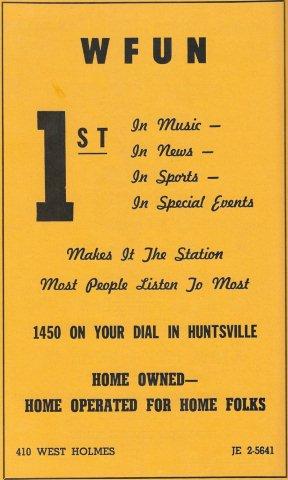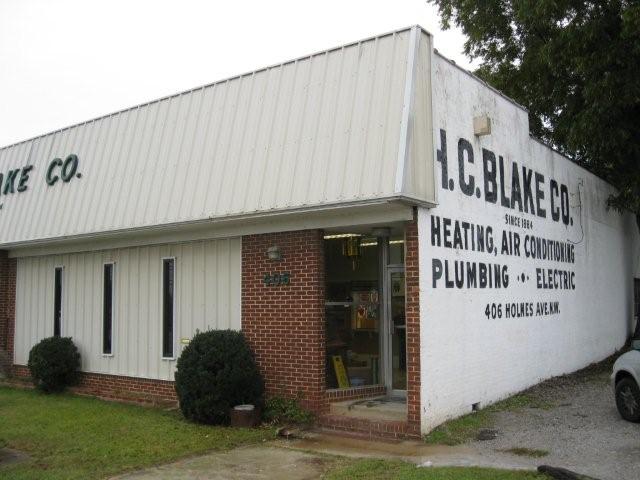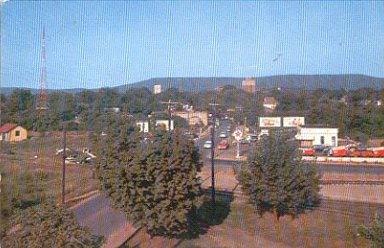 1957 ad original station was in this building. Tower in the '50's from Memorial Parkway
1947WHOS-AM 800 starts in Decatur
1948WJMW-AM 1010 starts in Athens (after moving from Pulaski TN)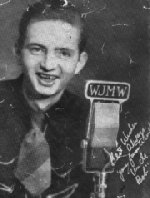 (Bob Dunnavant)
WHBS-AM starts FM service on 95.1 FM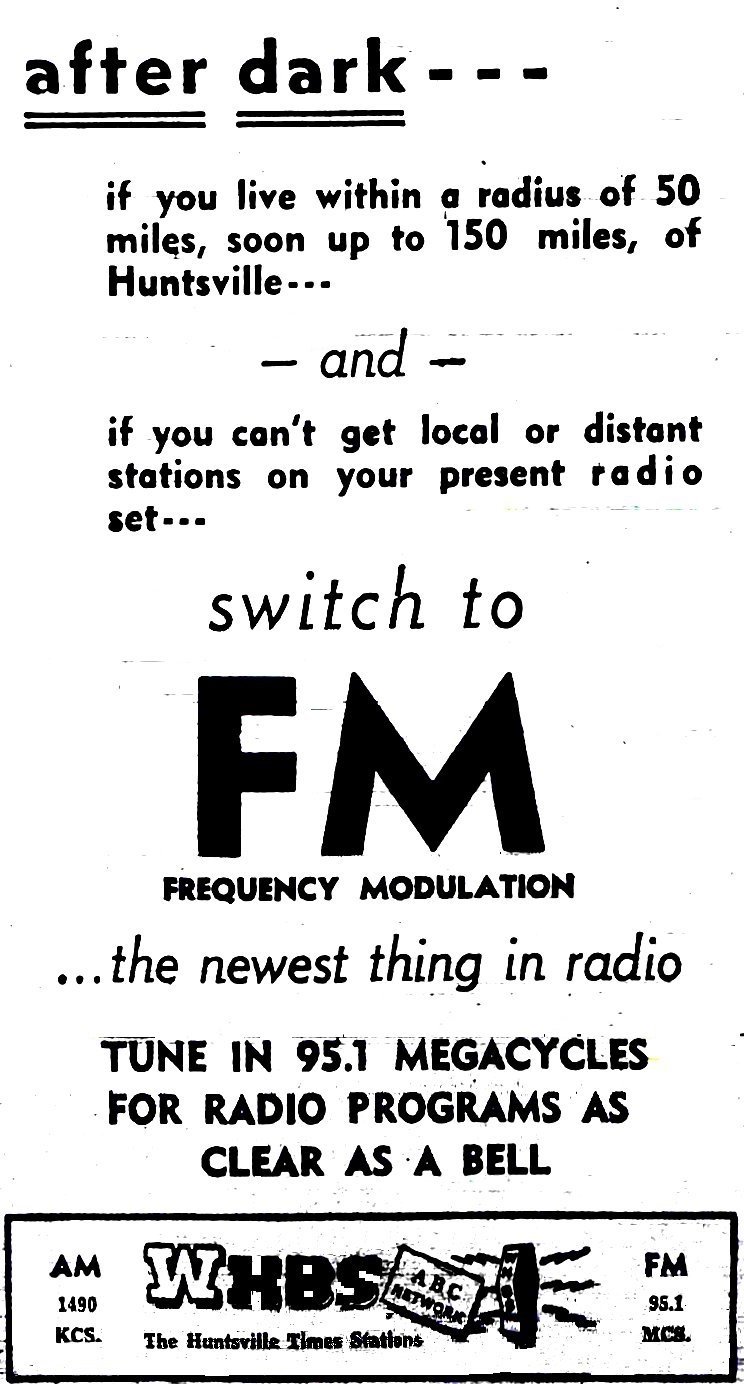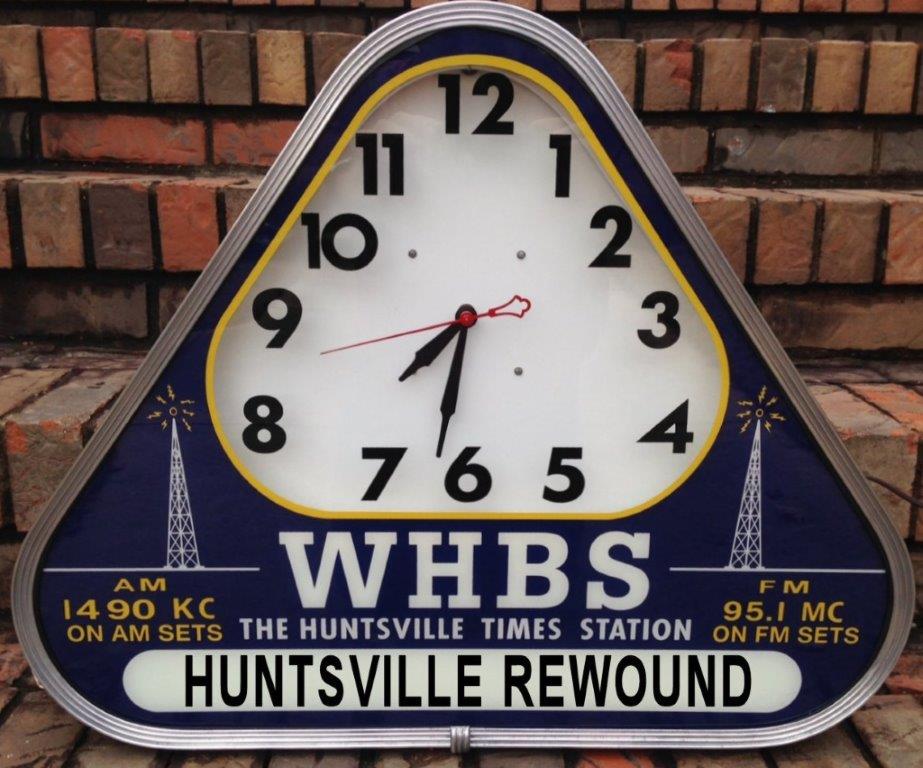 Florence FM station WJOI on in 1950's on 98.3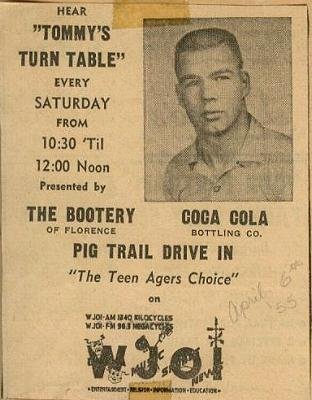 (WHBS and WJOI would not make it on FM)
1952WHBS-AM moves to 1550 with more power.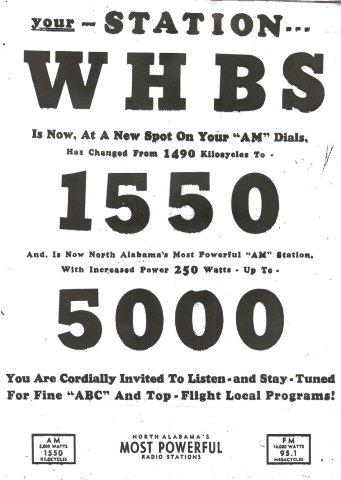 1953Conelrad Emergency Broadcast System rolled out 640AM/1240 AM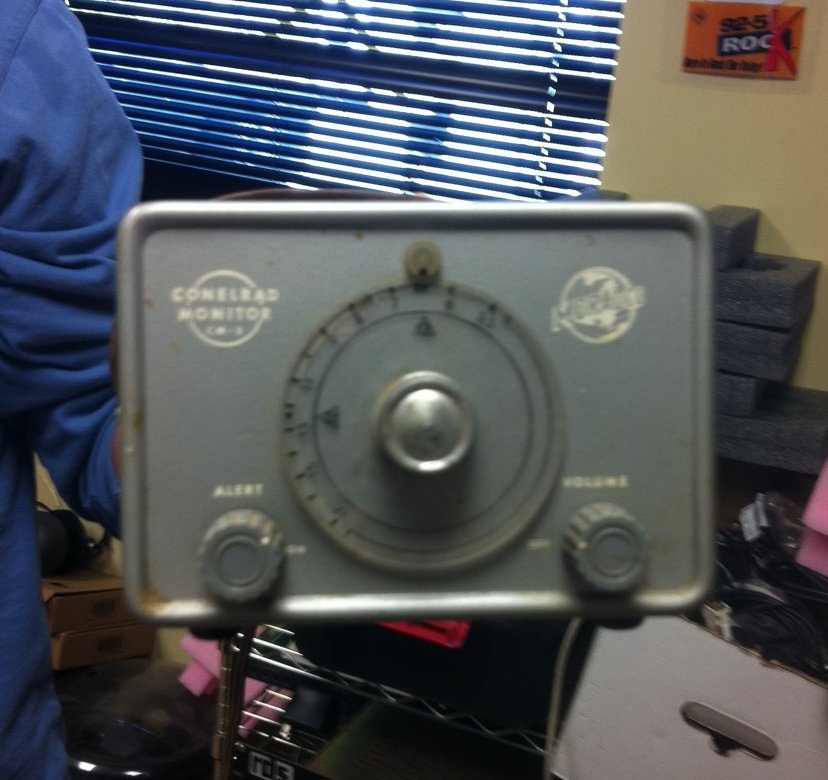 WAJF/1490 starts in Decatur (vacated by WHBS)
WJMW moves from 1010AM to 730AM in Athens (WKSR in Pulaski TN moves from 730 to 1420)
1955 WHOS-FM starts on 92.5 later moves to 102.5 (CP was originally for WMSL-FM)
WHRT-AM goes on the air (Hartselle) later WYAM/890-AM
WHBS drops FM on 95.1 sees no future in FM
WJOI in Florence drops 98.3 sees no future in FM
1958WEUP starts as a daytimer on 1600 AM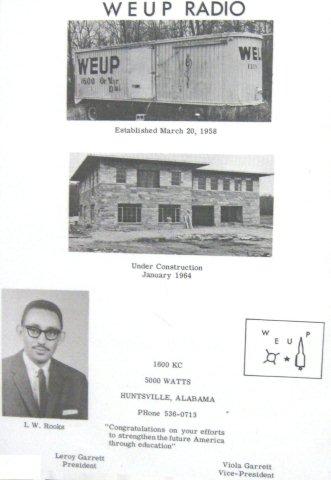 WFUN becomes WFIX (WFUN's call-letters go to Miami FL "FUN in the sun")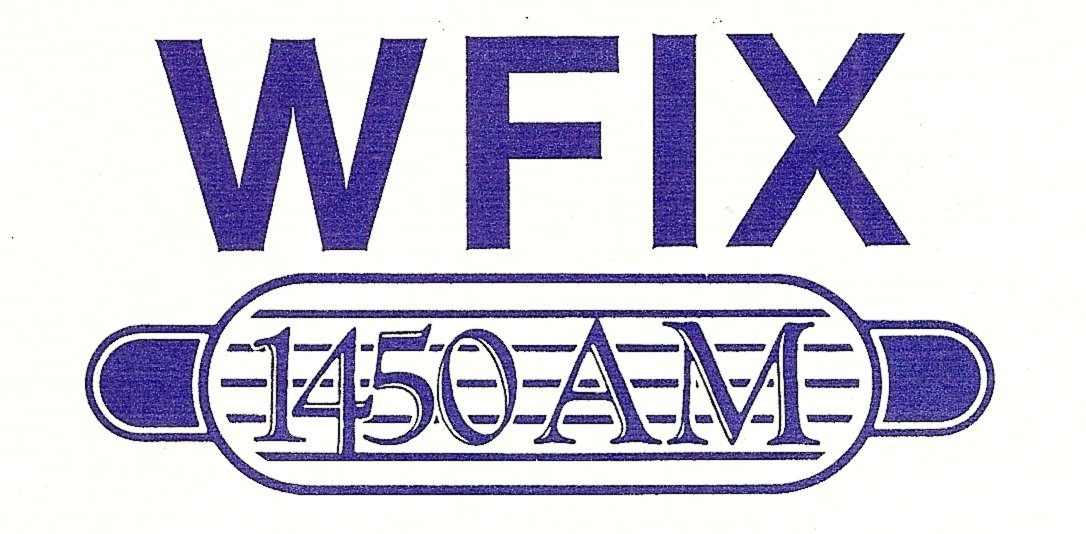 WJOF-FM signs on in Athens 104.3
WHBS-AM is sold and becomes WAAY-AM and goes Rock and Roll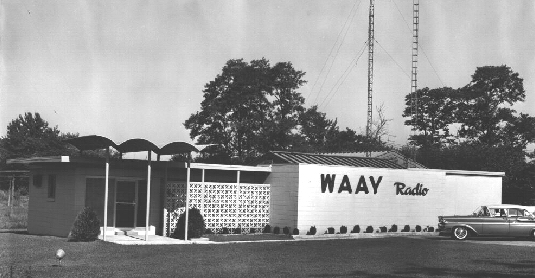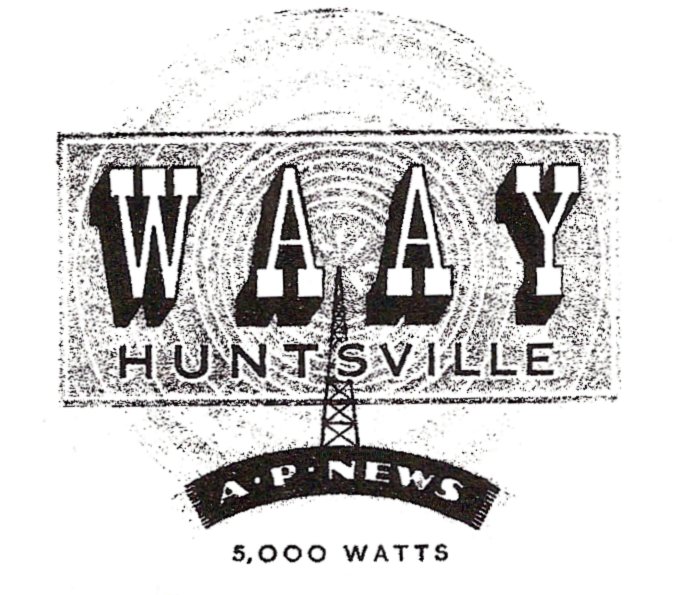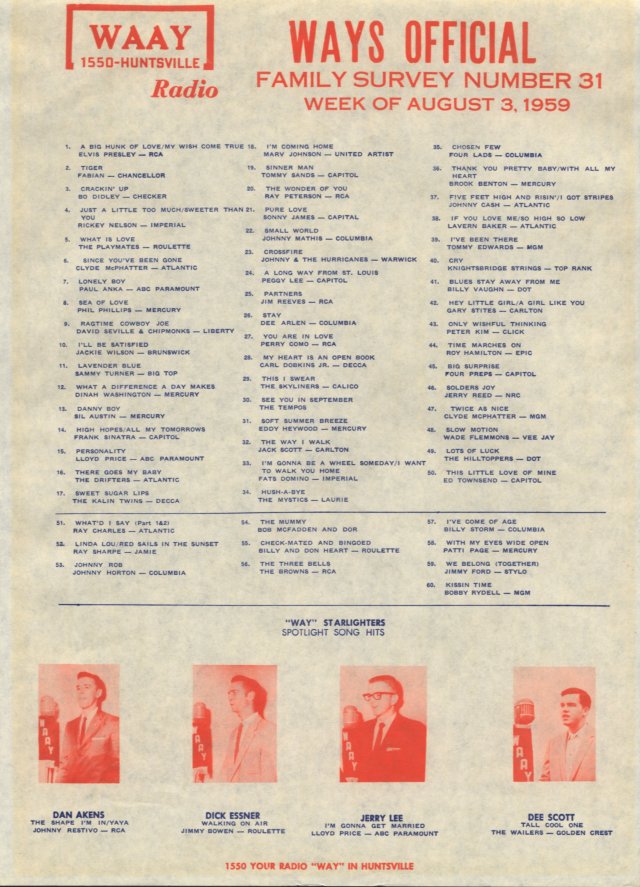 1959WAHR-FM starts on 99.1 FM (classical and jazz)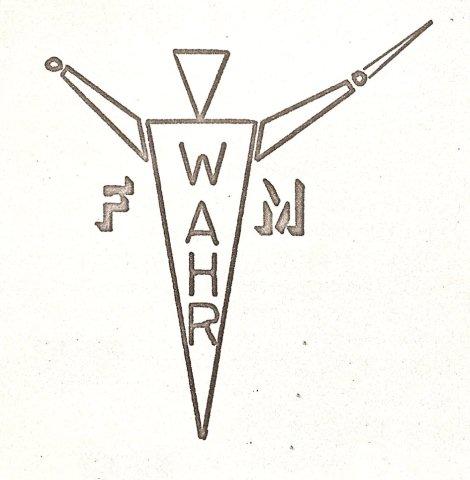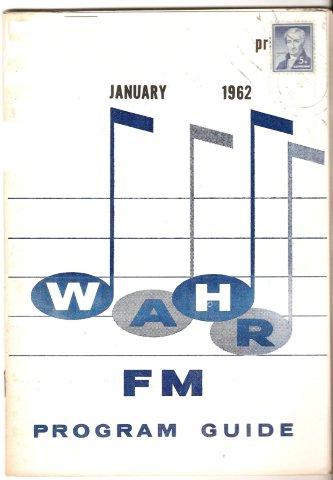 Arnold Hornbuckle Radio
WHOS-FM starts on 102.1 FM the station is a variety of formats over the years ,later

1960WNDA starts on 92.9,moves to 95.1 in 1964(WHBS-FM's old frequency)
1961FM STEREO approved by FCC
1962WVNA-100.3 in Sheffield AL goes on (Huntsville gets this station in 2006)
1964WKAC-AM signs on in Athens
1965WRSA-FM signs on from Brindlee Mountain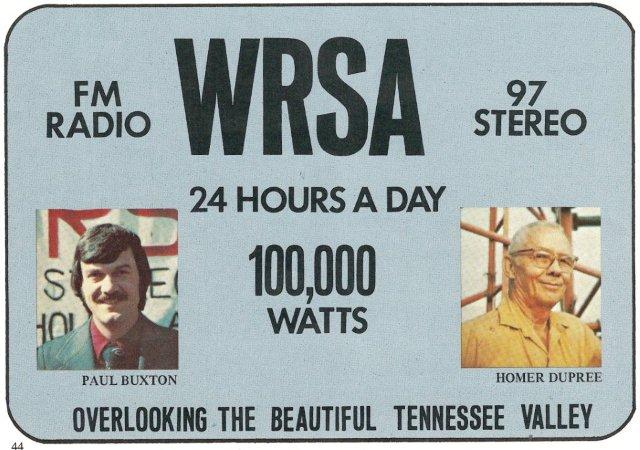 1968WVOV-AM signs on AM1000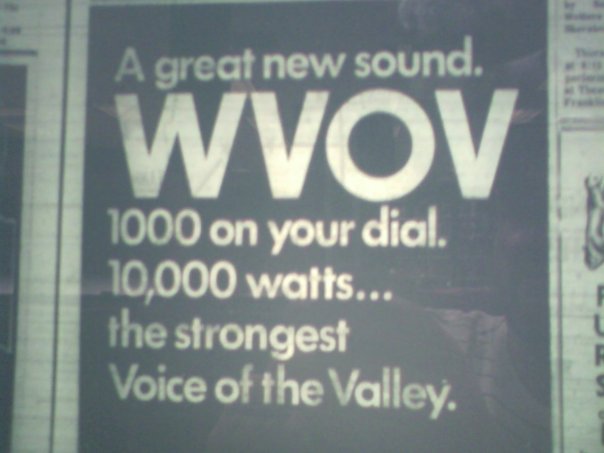 1970WIXC-AM 1140 signs on
1973WBGY-FM 93.3 FM signs on in Tullahoma TN (Boogie 93)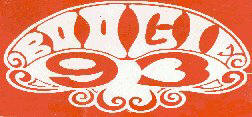 Radio Flashback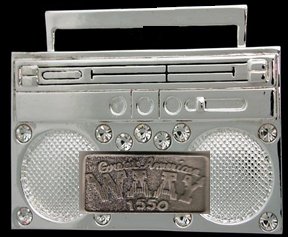 from the "Great American WAAY Boombox"(click to play)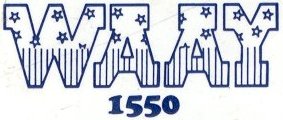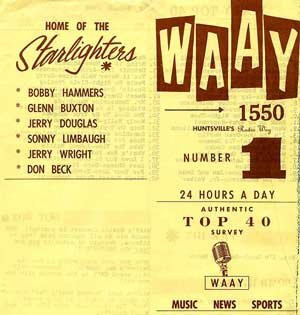 you-are-there-1958-b..>
and-it-shall-be-my-d..>
bud mack - waay radi..>
dee scott (mds) show..>
dee scott (mds) show..>
Dee Scott Nov63 1
Dee Scott Nov63 2
Dee Scott Nov63 3
Dee Scott Nov63 4
Dee Scott Nov63 5
Dee Scott Nov63 6
Dee Scott Nov63 7
Dee Scott Nov63 8
Dee Scott Nov63 9
dewey-webb-news-clos..>
don't-go-away1550-ji..>
jingle for waay radi..>
let's see what the w..>
mommie-and-me-love-w..>
waay radio weather r..>
waay-fashback.mp3
waay-morepower.mp3
waay-radio-fashback.mp3
waay-radio-wx-intro.mp3
what's the weather -..>
what's the weather -..>
solid-rock-2-song - ..>
WAAY - PAMS series 42-q-superstar.mp3
WAAY - PAMS a-capellas-40.mp3
WAAY - PAMS 34-cut-27.mp3
WAAY - PAMS shouts.mp3
WAAY - PAMS a-capellas-31-32-33(1970).mp3
WAAY - PAMS series-29.mp3
WAAY - PAMS holidaze.mp3
1978 Jay Fredericks (with part of a KEY-CALL)
1978 Aircheck Dave Anthony
1984 Aircheck Bill Bailey1 (youTube)
1984 Aircheck Bill Bailey2 (youTube)
1978 TV ad
"Huntsville, That's my Hometown"1967 REALAUDIO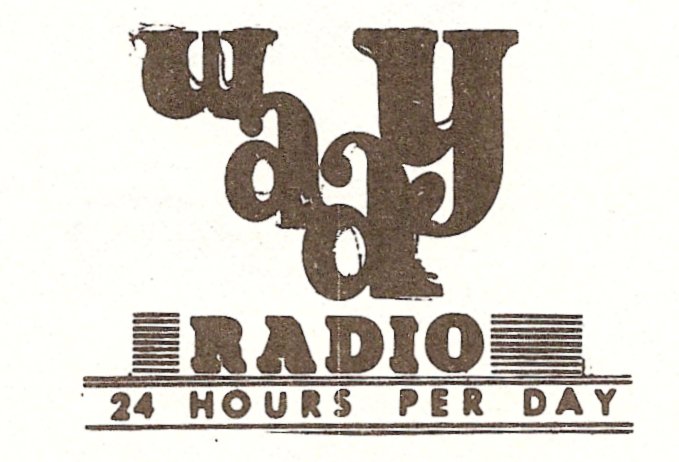 from the "WVOV Jukebox/8 Track player"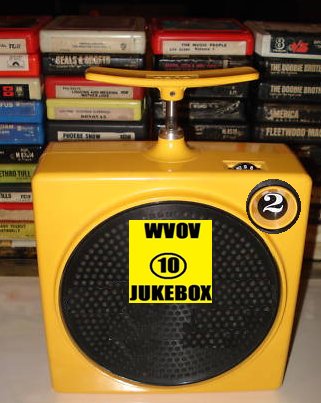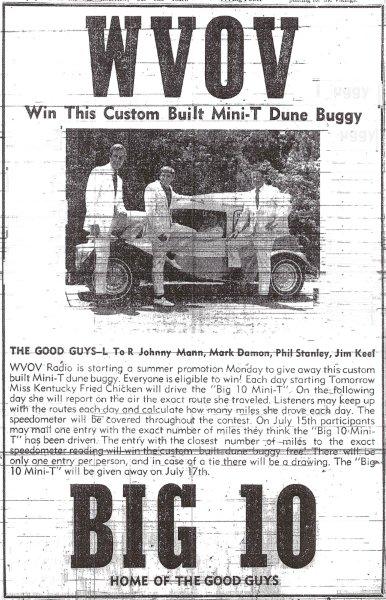 (click to play)
WVOV sing
WVOV moremusic
WVOV ABC news
WVOV aircheck
WVOV 72
WVOV 76/79 ('79 is in country era) (DXed in VA)
WTAK 1985
WTAK signoff 1988
WTAK electric medicine show 1993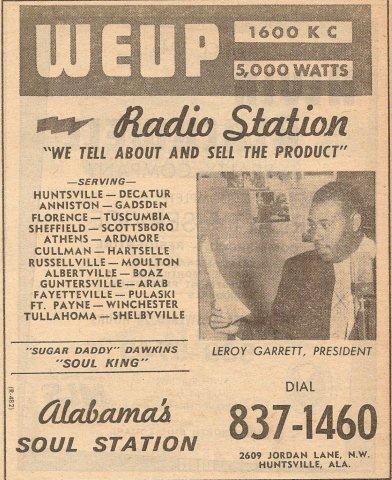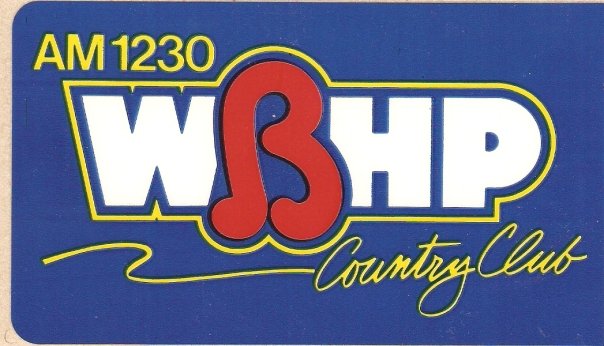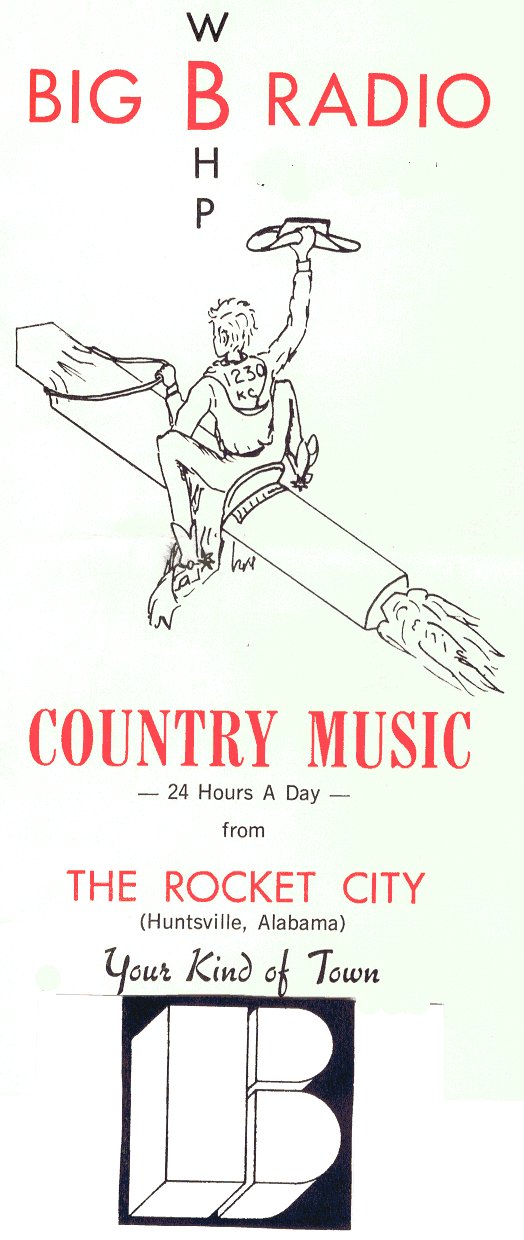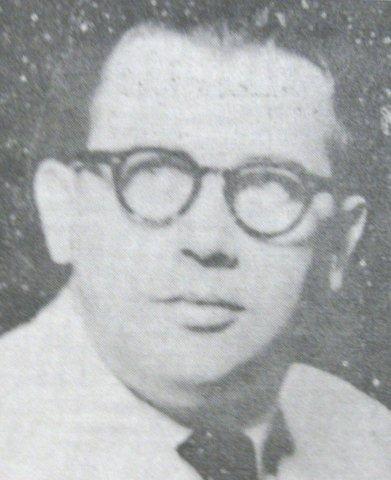 ads from various stations and WBHP's Grady Reeves (he was also at Decatur's WMSL)

1976

WLRH-FM 89.3 signs on (Library Radio Huntsville/first NPR station in state)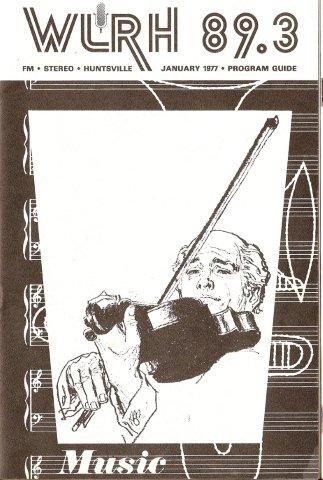 WQEN (Q-104/Top 40) in Gadsden moves it's tower and goes 100,000 watts. Has many listeners in Huntsville
The station is now in Birmingham.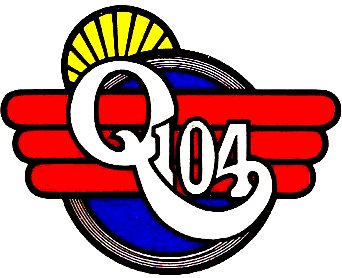 excellent retro site (Click logo)
WAAY radio takes over Huntsville Christmas Parade as many of the Downtown Huntsville Merchants close because of
downtown street project failure (same findings as Albertville and Haleyville AL) WAAY-TV takes over later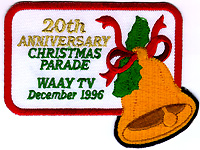 1977

WLRH-FM starts Radio Reading service on subcarrier

1978

WZYP goes Top 40 with 50,000 watts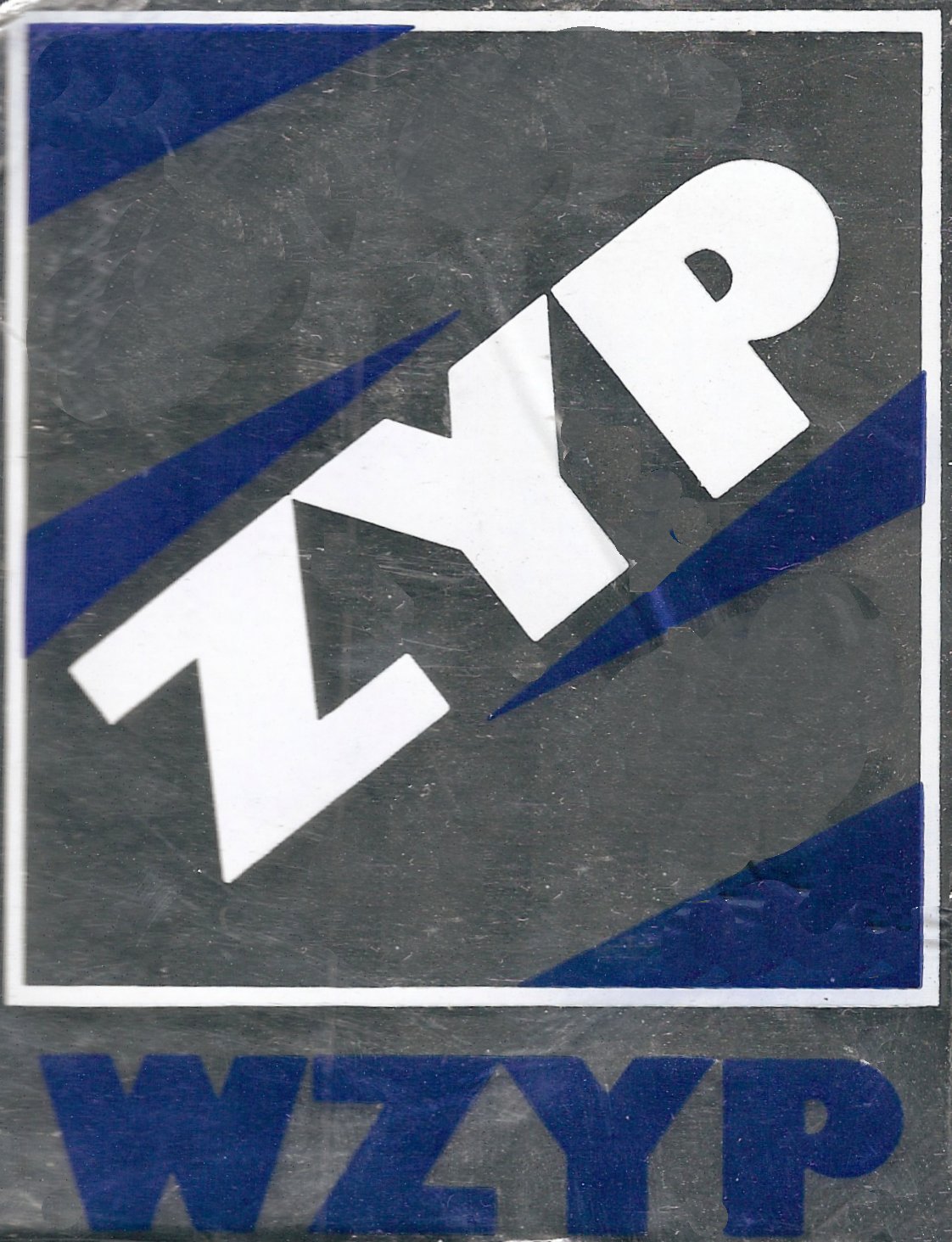 WLRH starts Radio Reading Service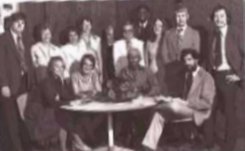 WQLT-FM 107.3 (Florence) goes 100,000 watts
1979

WOCG-FM 90.1 signs on Oakwood college

1980

WZYP goes 100,000 watts

WAAY-AM goes 50,000 watts (500 night still)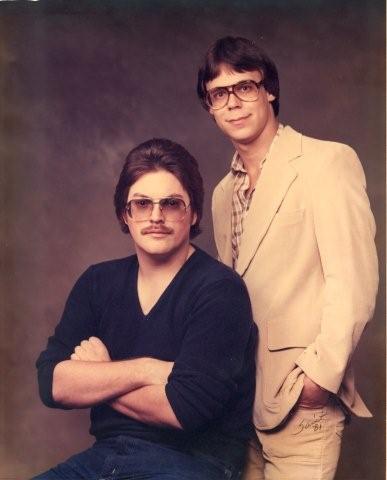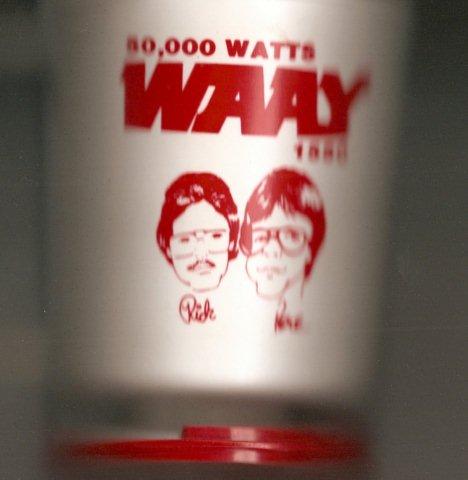 EZ98 starts on Group W Cable (FM easy) 98.1

WLRH goes to NPR satellite programming listen

1981

WTAK starts on AM 1000 as a MOR station (later Oldies, Urban Fusion and Rock again)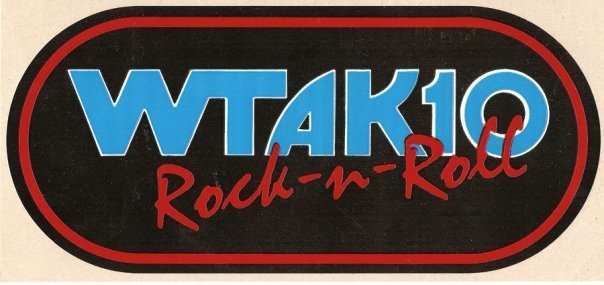 MTV starts nationally

1982

WABT-AM 1360 starts in Madison

MTV starts in Huntsville

1983

WJMW moves to 770 AM STEREO and goes 24 hours

WDRM becomes "Jam 102" after various formats

1984

WDRM goes country 102.1

WAAY-AM/WBHP-AM/WLAY-AM/WMSL-AM go AM STEREO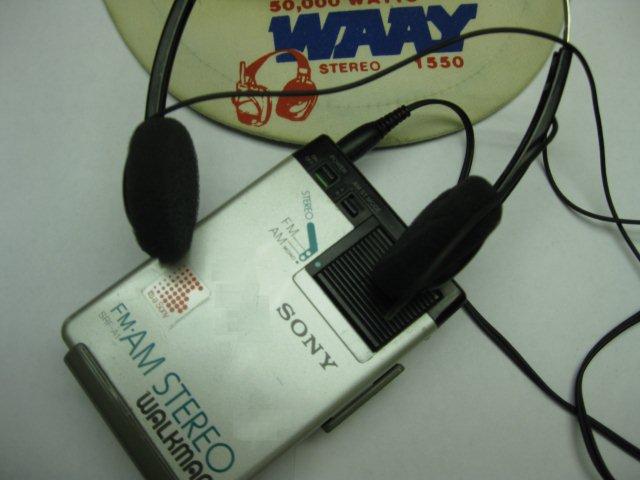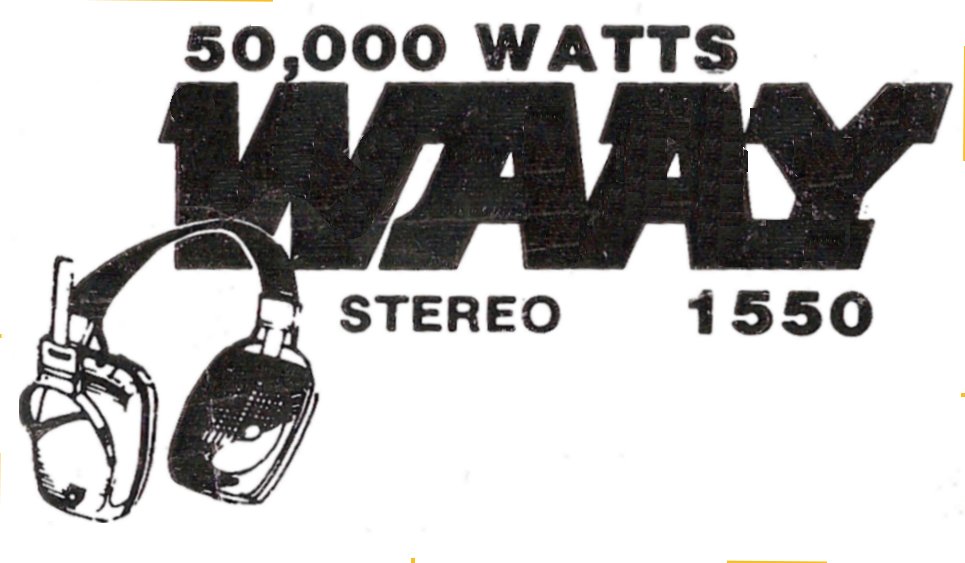 WIXC becomes WKZF

WJRA-Priceville goes on the air-1310

1985

WKZF becomes WIXC again

1986

WABT/1360 becomes WDKT/730 D-73

1987

WBGY 93.3 moves transmitter to Elora TN and covers Huntsville with a Top 40 format and becomes WKQD "Power 93"

1988

WJMW becomes WVNN-AM 770 and goes all-news

WHOS-AM 800 goes all-Elvis

WAAY-AM goes silent

1989

WAAY-AM becomes WAAJ-1550 with Gospel format

several translators come online in Huntsville running WKDF-FM Nashville TN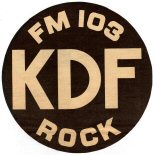 WBHP/WHOS begin simulcasting WDRM-FM

1990

WFIX 1450 goes Cool-Gold as WKGL

WAY-FM translators start,later launch local station on 88.1

1991

WJAB goes on the air 90.9

WYAM-FM signs on 106.1 FM
93.3 goes country WHVK
WIXC becomes WBXR 1140 AM

1992

WAZK-FM starts on 92.5 in Decatur with Classic Rock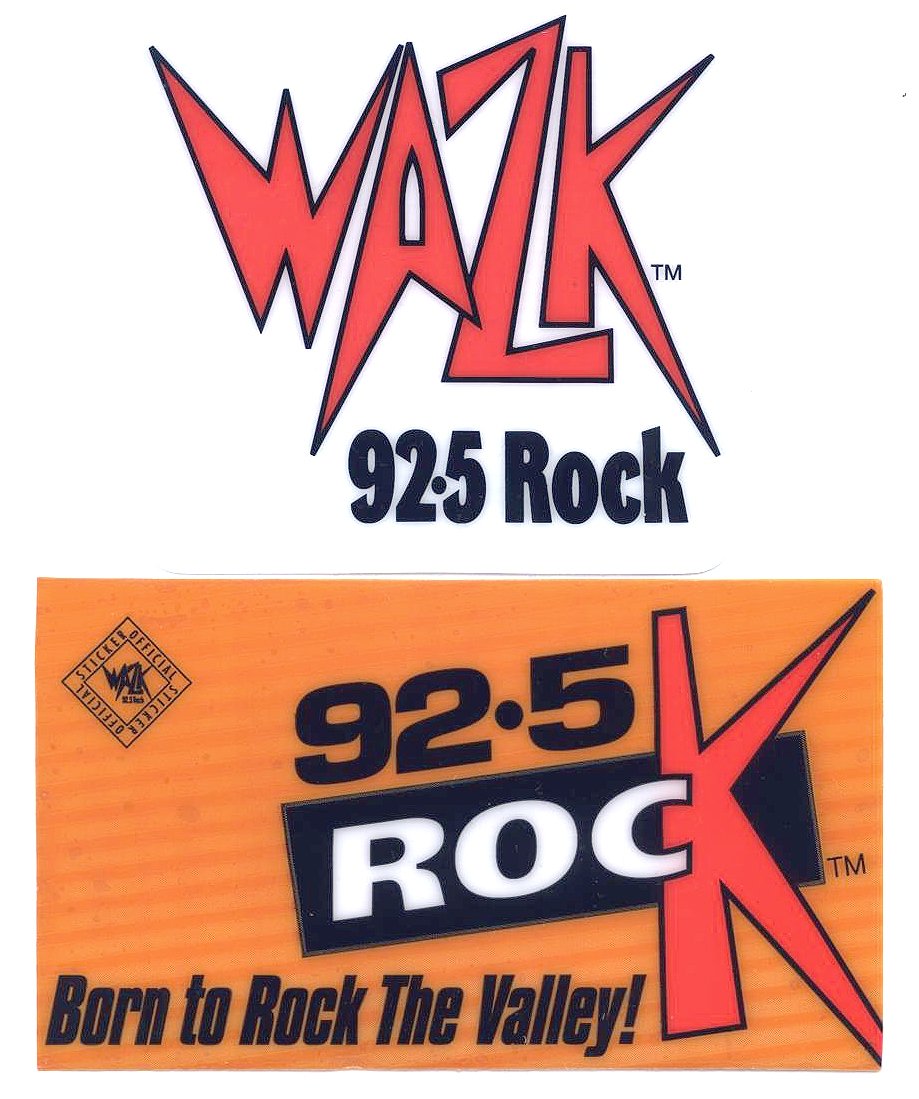 AM 1450 goes talk as WTKI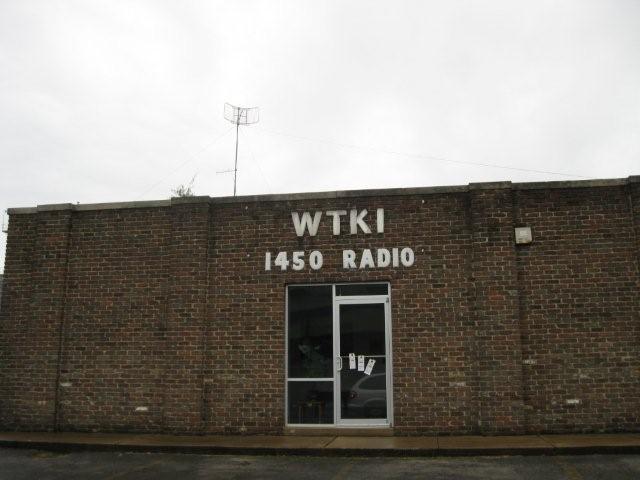 1993

106.1 becomes WTAK-FM
WTAK-AM 1000 becomes WDJL and goes religious
730 becomes WBBI and goes all-news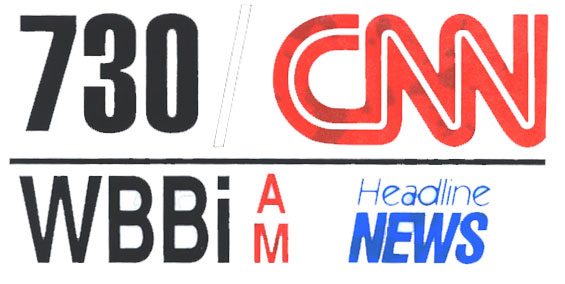 1994WEUP/1600 gets a FM 92.1 in Minor Hill TN and gets FM translators in Huntsville

1995

WWXQ starts on 94.1

93.3 tries country with "The Twister" and WPZM (The 'Possom)

AM 730 becomes "The UMP" (Sports) WUMP
1996

92.5/94.1 "WXQ"simulcast starts with mix and later oldies

A different WYAM-FM starts on 105.7 (later WQAH)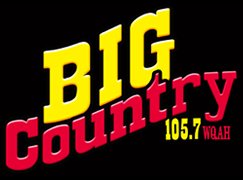 1997WBHP/WHOS begin simulcast with News

1998

WLOR signs on 1550 AM (after several years of dead air) as daytimer

1999

WKDF translators switch to WBUZ (KDF changes format)

2000

WNDA is sold and becomes country for 2 weeks and then WRTT/Rocket 95
WEUP starts AM1700 frequency and buys a station in Moulton and starts 103.1 branding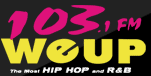 2001

93.3 goes Country again as WUSX (US93)

XM Satellite Radio sign-On in US. This changes some radio habits.

2002

Sirius Satellite Radio sign-On in US. This changes some radio habits.

93.3 becomes "The Mix" with '80's hits WMXR
WLOR/1550 rebrands as 'Jammin 1550 (and starts night operation again)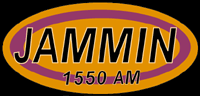 2003

WHRP starts on 93.3 with R&B/Rap

2005

WBUZ translators begin carrying WQPR programming (APR)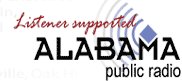 2006

100.3 comes from Florence and 92.5/94.1 combo rebrands as "The River" on 100.3

92.5 becomes WVNN-AM simulcast
94.1 becomes WHRP-FM simulcast (and later takes the format)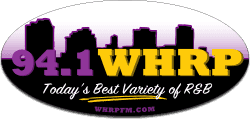 WEUP-AM goes to 1700 only, 1600 goes off air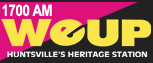 HD Radio launches on WTAK/WDRM/WQRV

2007

WOCG becomes WJOU (Oakwood College becomes Oakwood University)
AM 1600 becomes WHIY with Urban Blues and Oldies
WHWT signs on 103.5

Sirius and XM US merge

2008

93.3 goes country as WWFF
1550 WLOR goes to "True Oldies Channel" Format

The UMP(730) gets FM translator at 103.9 FM

2009

WLOR-AM gets FM Translator at 98.1 FM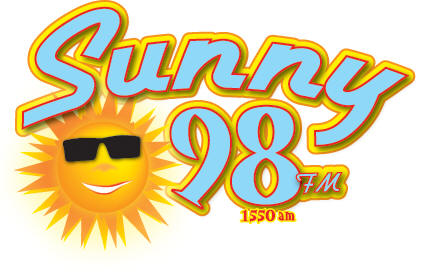 1490(Decatur)/1450(HSV) go silent
WKZD starts translator on 105.3 (Priceville/Oldies)

new WTKI-1450/WEKI-1490 signback on Fox Sports/CBS News

2010

WTKI/WEKI translators begin 92.9(HSV) 94.7(DEC)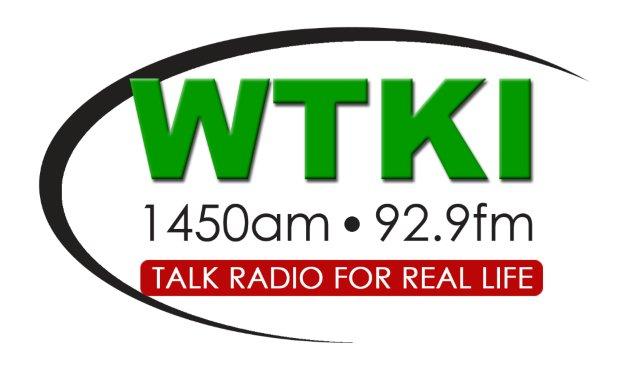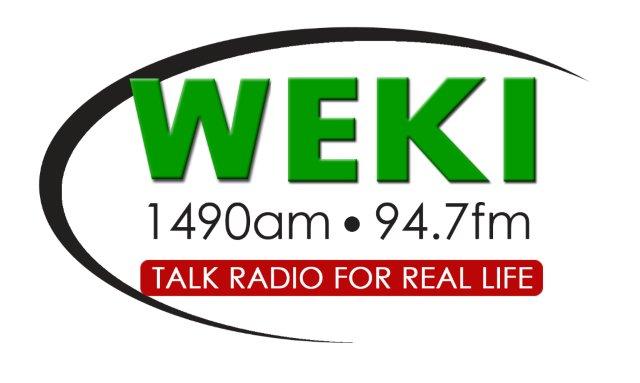 WBHP-AM goes FM on 106.5 (old WTAK-FM translator) (technically WQRV-HD2)
WZZN/97.7 moves from Oneonta "The Zone"
2011

HD Radio launches on WLRH

and new transmitter on Monte Sano (Classical 24/7 on HD2)

93.3 drops Country for the 6th time and becomes "Journey 93.3"

2012

WLRH

News/Talk on HD3 launches

WEUP/1700 launches 94.5 simulcast

106.5 leaves WBHP simulcast with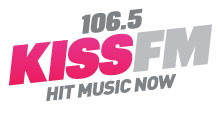 WQRV HD-2 simulcasts
2014 103.5 goes K-LOVE

98.1 goes R&B Oldies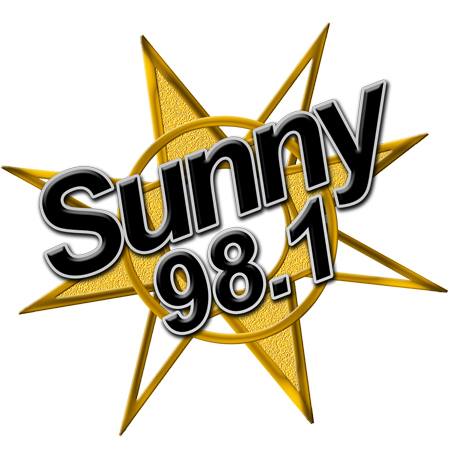 93.3 goes country again for the 6th time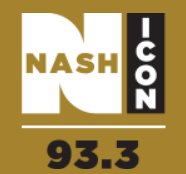 2015 WRSA re-brands as "Mix 96.9"

WDRM HD2 flips to WBHP simulcast
WJAB HD2 launches nonstop jazz/blues
2017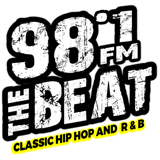 WLOR rebrands as "The Beat"
2018 WTKI and WEKI translators go with higher power. WEKI becomes WEIZ "oldies" on 1490/94.7 in Decatur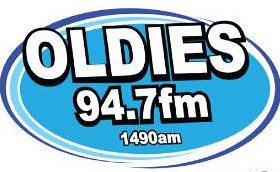 WBXR starts FM translator on 101.3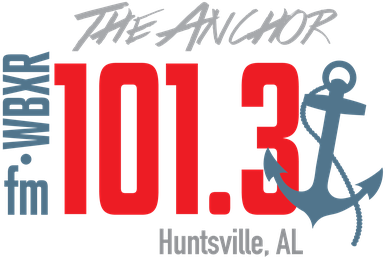 WBHP launches 102.5 FM translator

WTKI translator moves to 105.3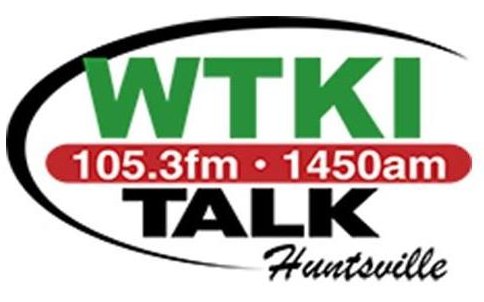 ALT 92.9 launches on 92.9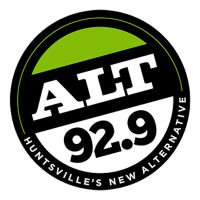 WQRV-HD3
2021 WTKI flips to Easy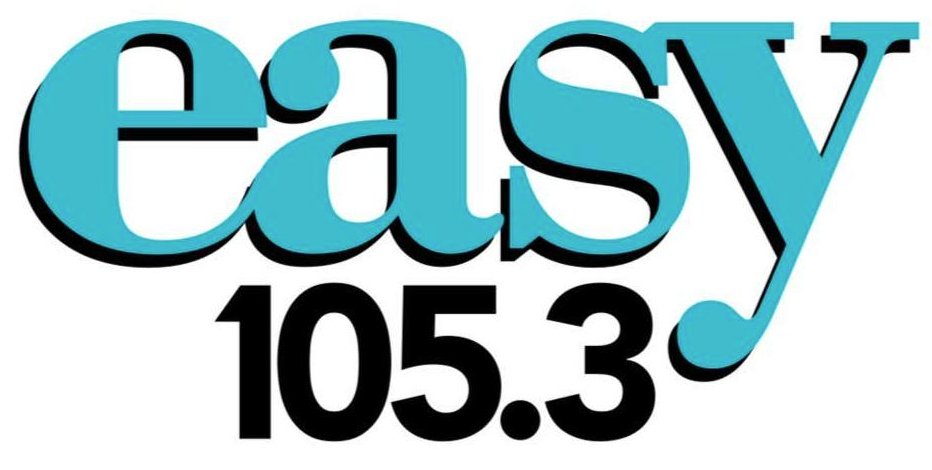 92.9 flips to Air1(WHVK-HD2)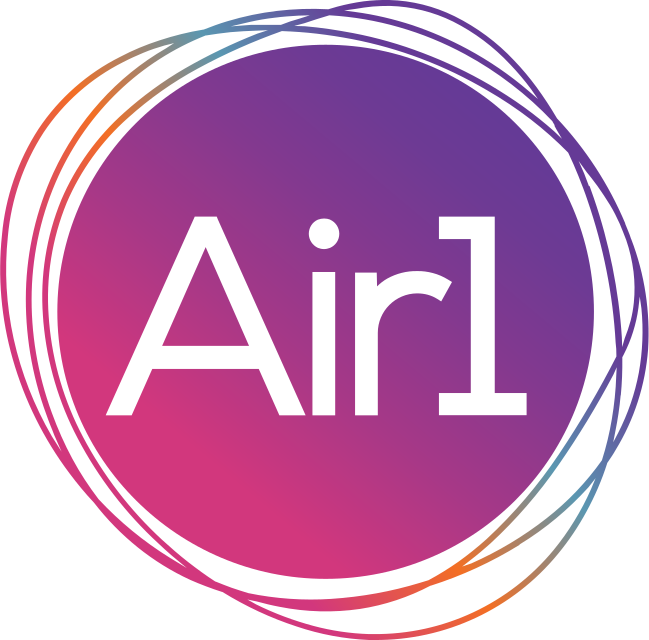 ALT 92.9 rebrands as ALT-HSV on WQRV-HD3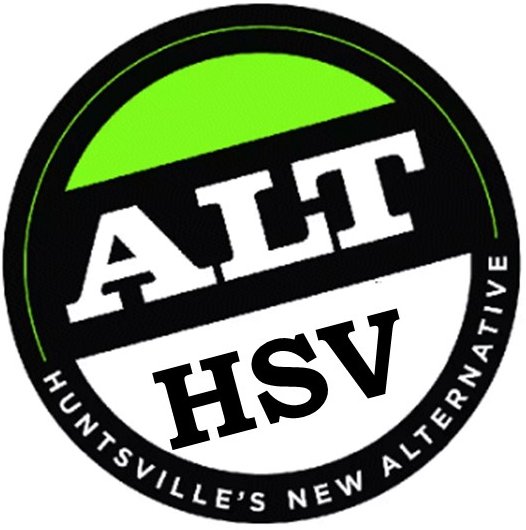 today's websites for Huntsville Metro:


07/24/2023 07:39:05 AM