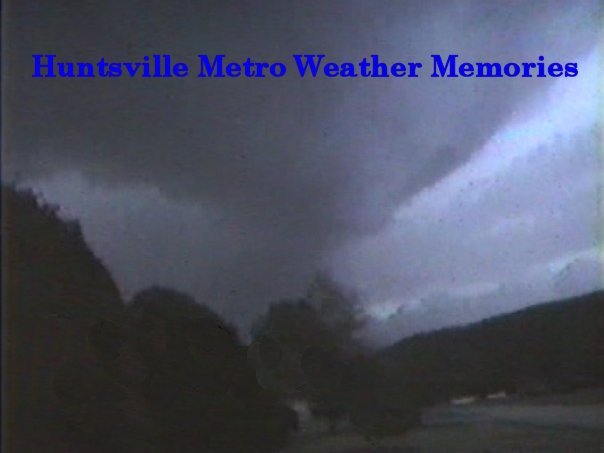 TORNADO!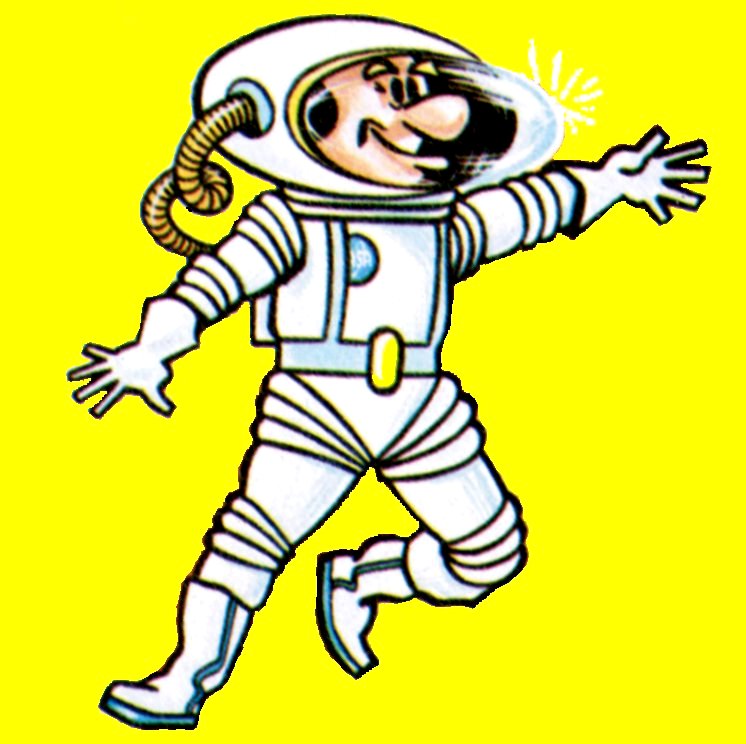 Huntsville Metro is one of the most active tornado regions in the world. Huntsville also has one of the most competitive TV Weather departments and home of première cutting-edge severe tracking software/hardware companies selling to the world. The January 21,2010 tornado was one of the most photographed tornadoes in TV history at 5:25 in the afternoon at sunset
April 3/4,1974 Super Outbreak 148 tornadoes in 13 states and Ontario. (NWS and The Alabama Tornadoes book)
AL recap- 8-tornadoes 86-deaths 949-injured $50M-damages(1974US$)
TN recap-28-tornadoes 50-deaths 635-injured $30M-damages (1974US$)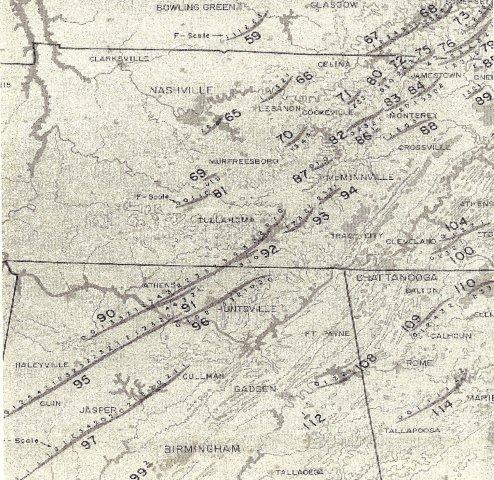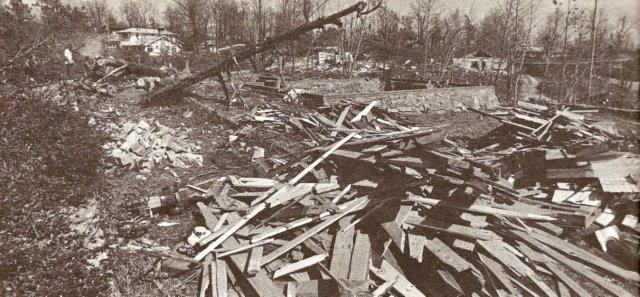 Map of storm paths that evening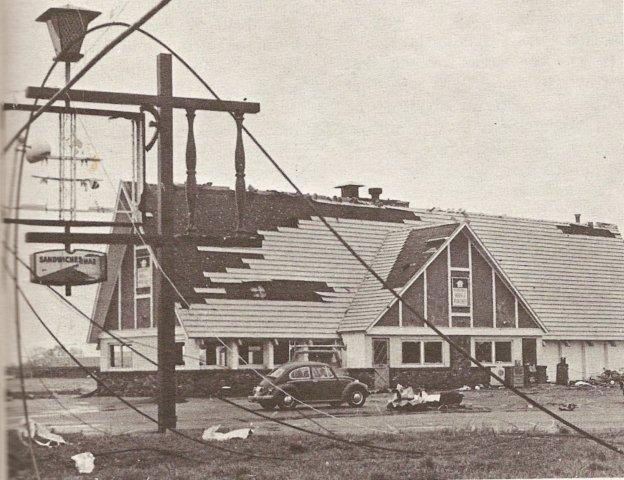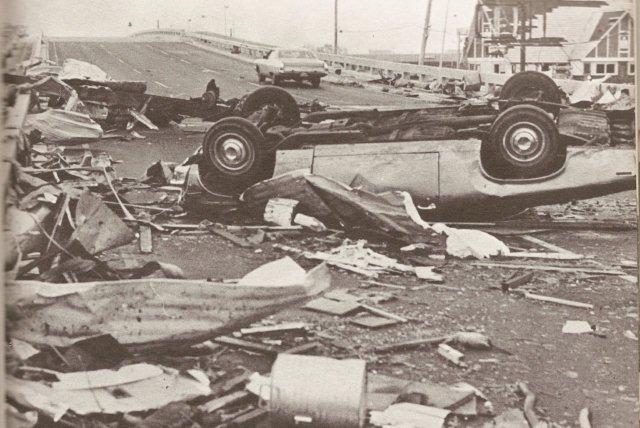 Memorial Parkway at Drake Avenue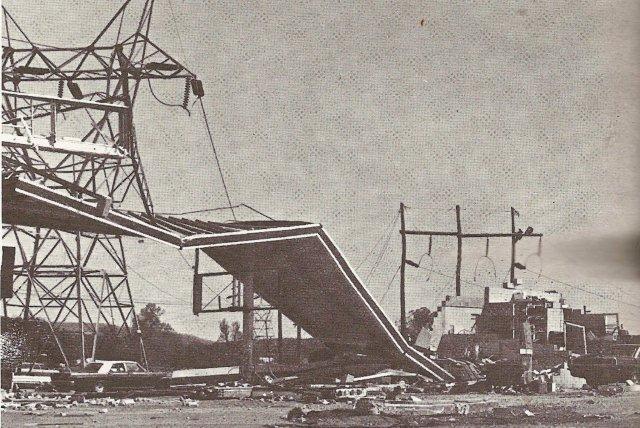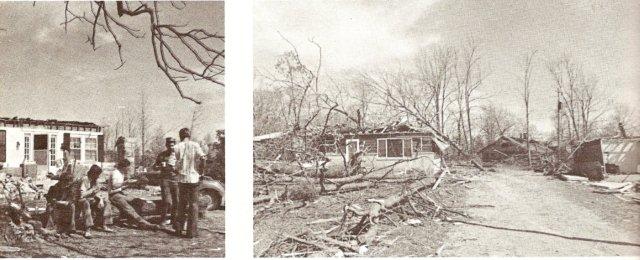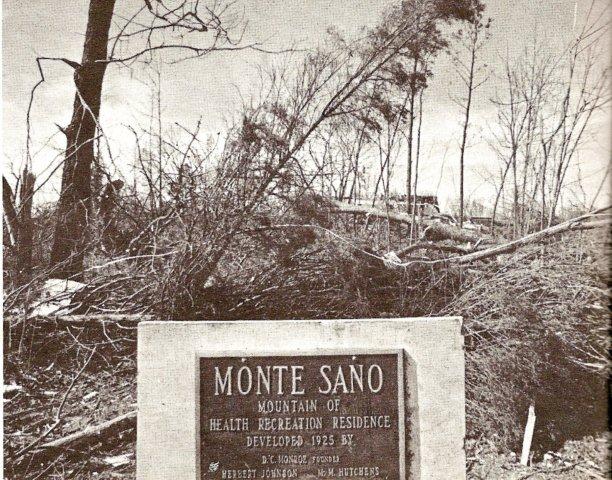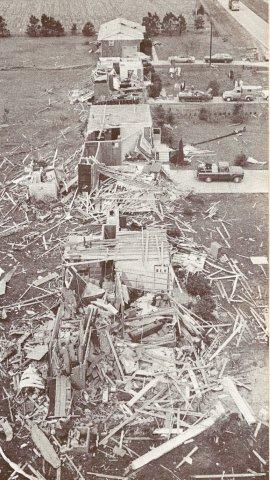 November 15,1989 Airport Rd Tornado F4 (some photos from WAAY-TV and The Huntsville Times)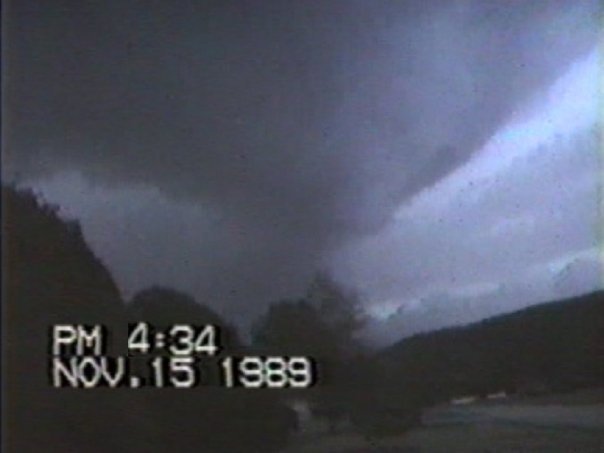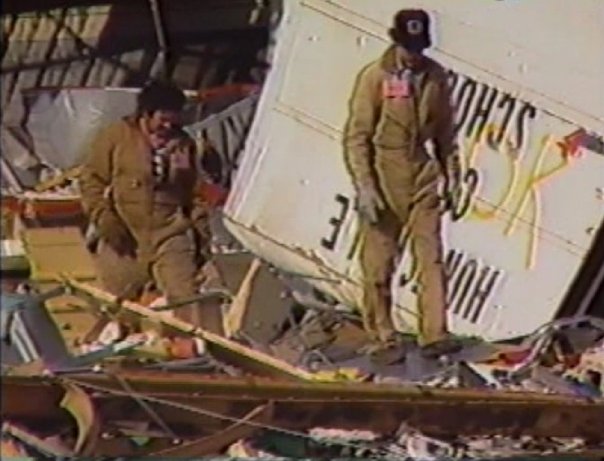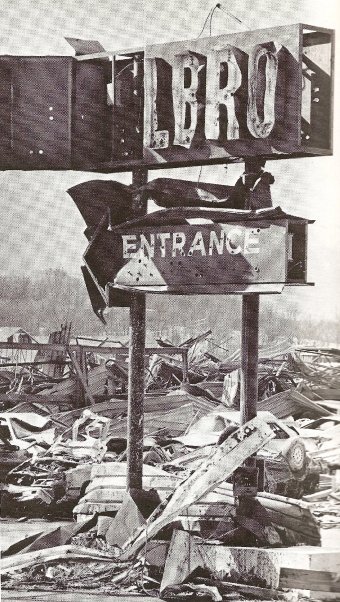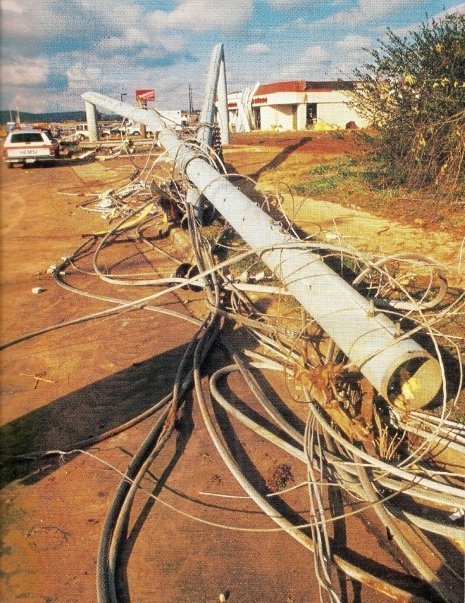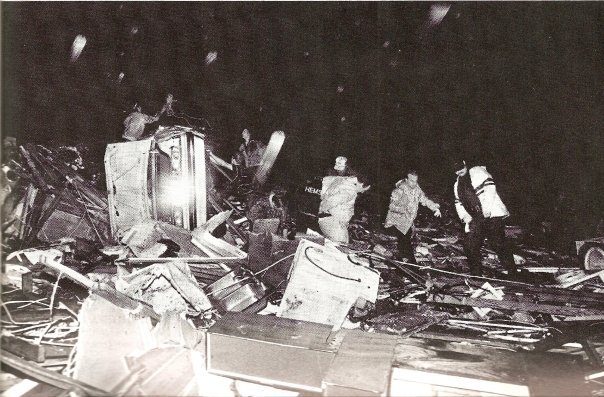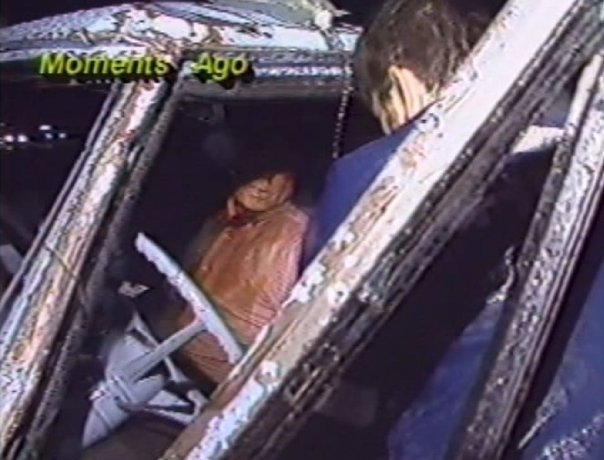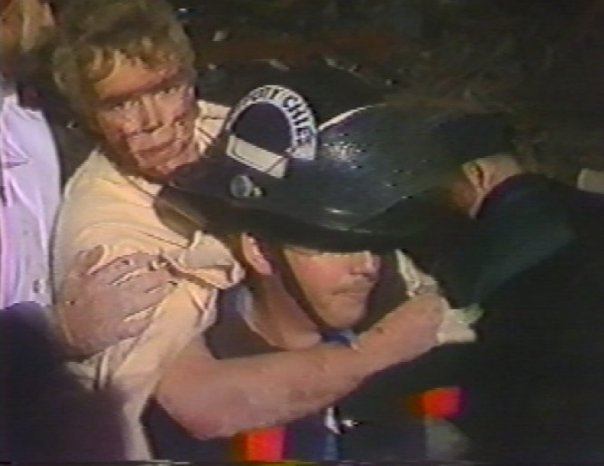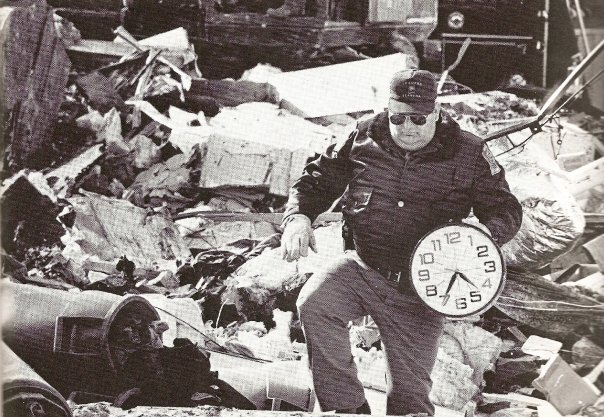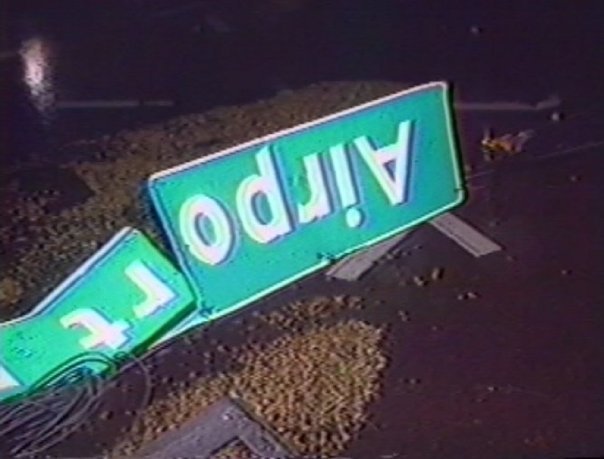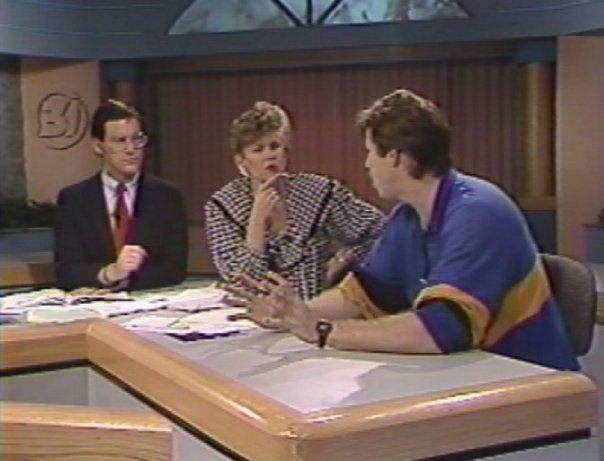 WAAY's Dave Hargrove/Liz Hurley listen to story from cameraman Scott Bemish talking about being involved in
rescue of of lady whose car ended up on to of Huntsville Utilities Power transformer Station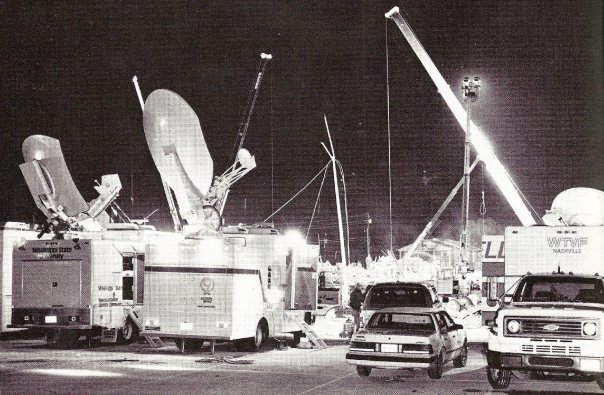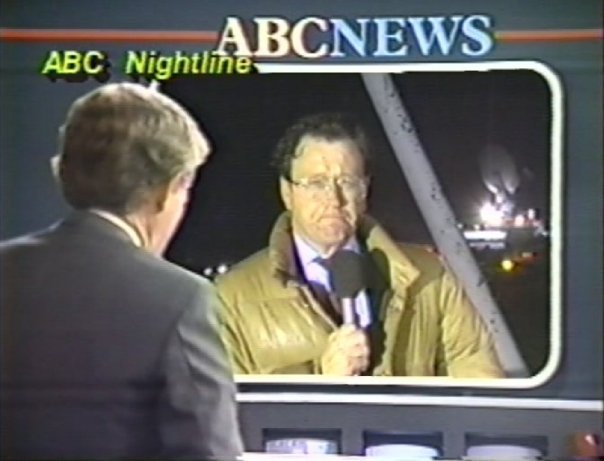 Mayor Steve Hettinger talking to Ted Koppel LIVE on Nightline (VIA WTVC/Chattanooga uplink)
January 21,2010 Five Points Tornado F2 (WAAY/WAFF/WHNT/The Huntsville Times/facebook)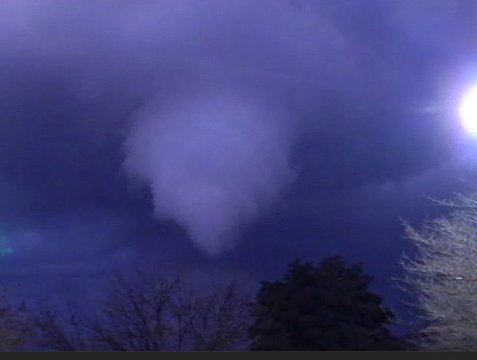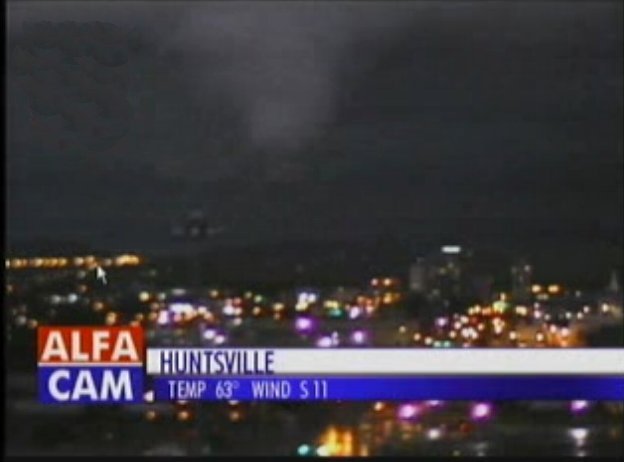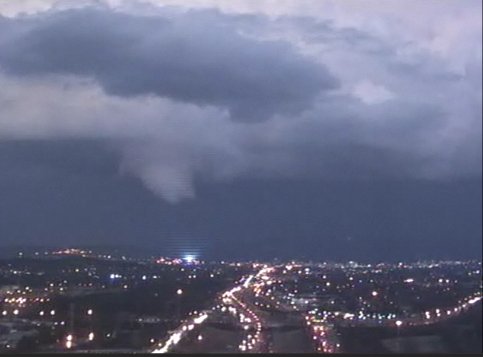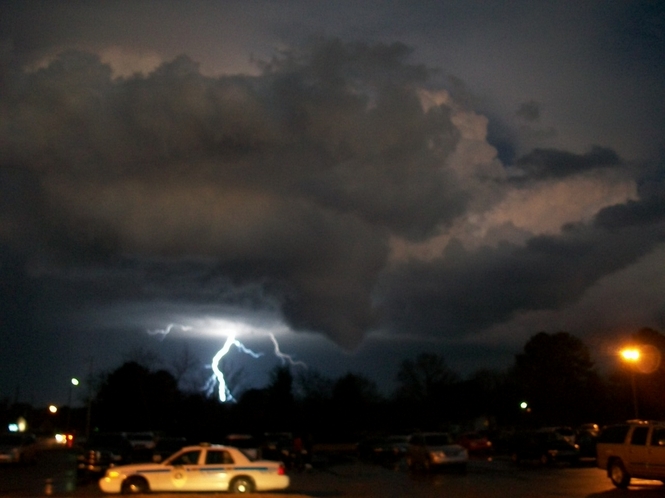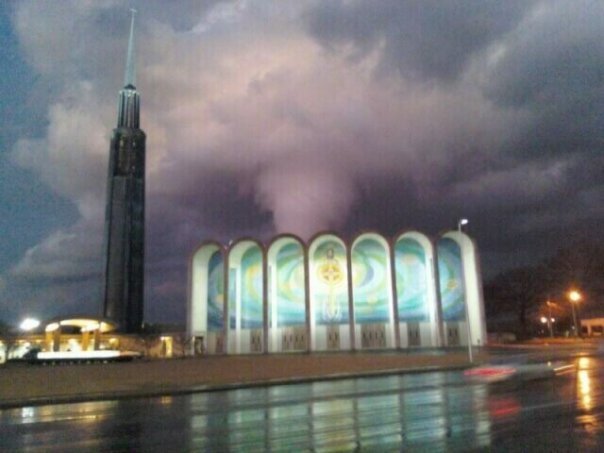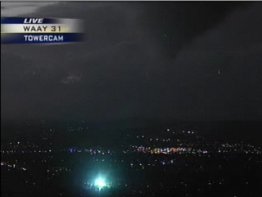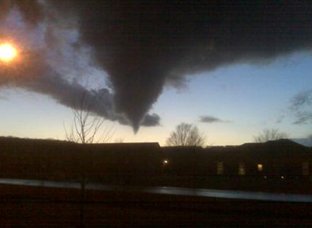 April 27,2011 al.com remembers (click to go)
other tornadoes (WAFF archives)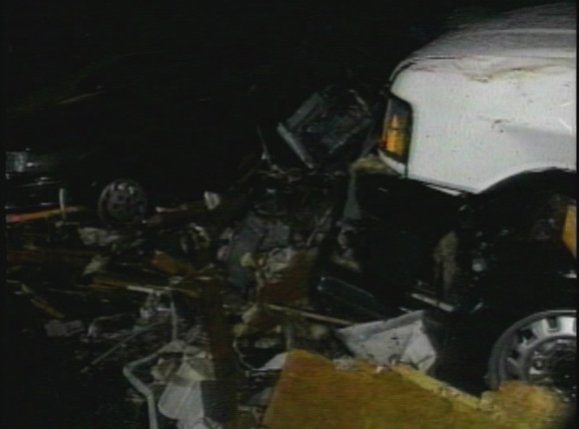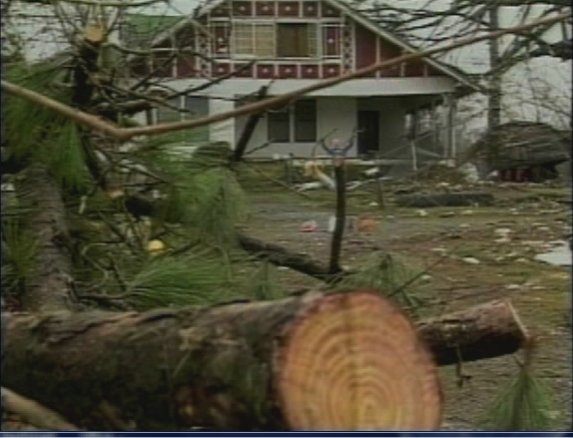 Joppa/Arab Tornado February 16,1995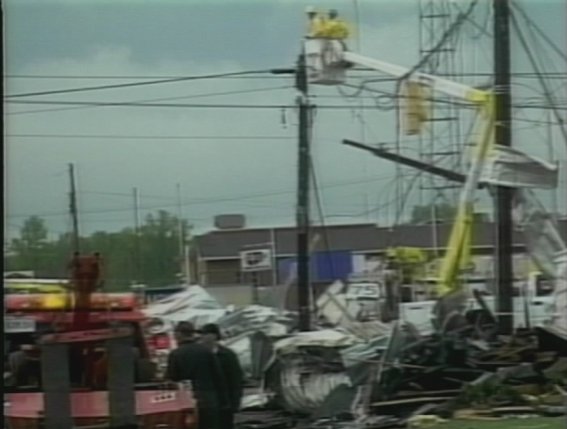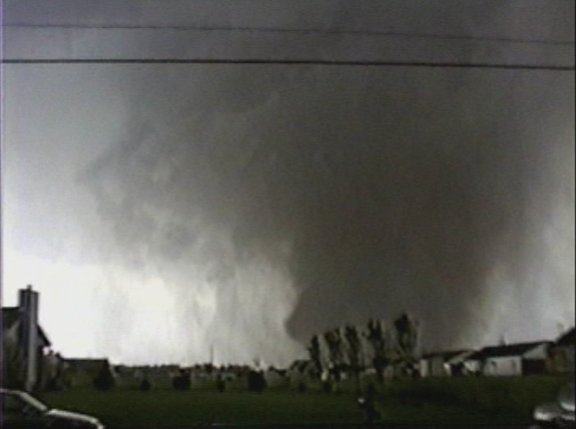 Rainsville (April 22,1997) and Oakland/Anderson Hills (May 18,1995)
Downbursts-Huntsville has had 2 incidents with fatal effects with downbursts. The SCItantic boat incident on the Tennessee River on July 7,1984 and the Huntsville Air Show incident on May 30,2008
ICE/SNOW/BLIZZARD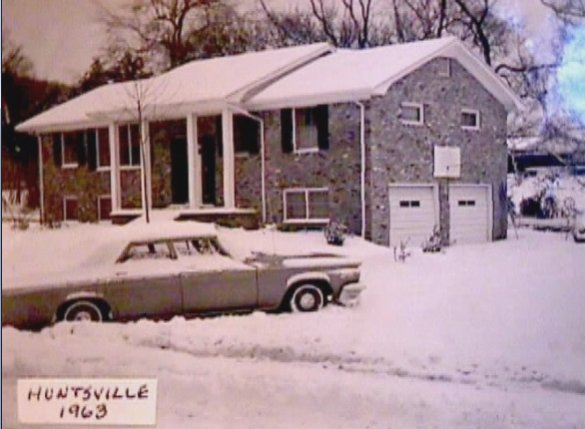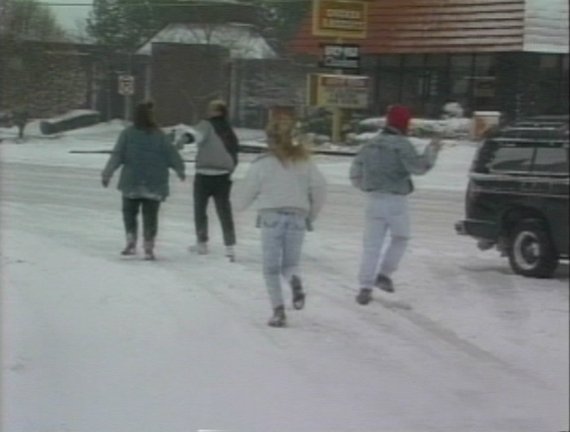 December 31,1963 March 12/13,1993
Keep in mind little (if any) equipment is here to maintain roads following a storm
FLOOD!
March 16,1973-The Huntsville Times is flooded and prints in Blue ink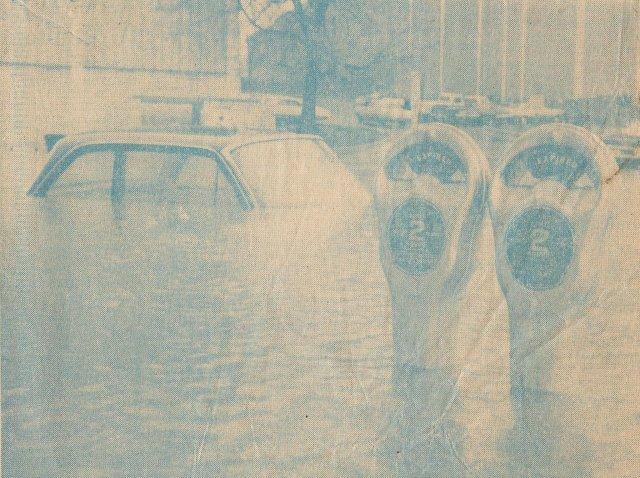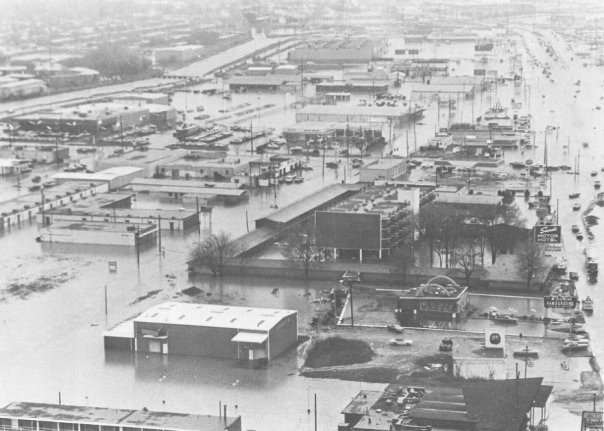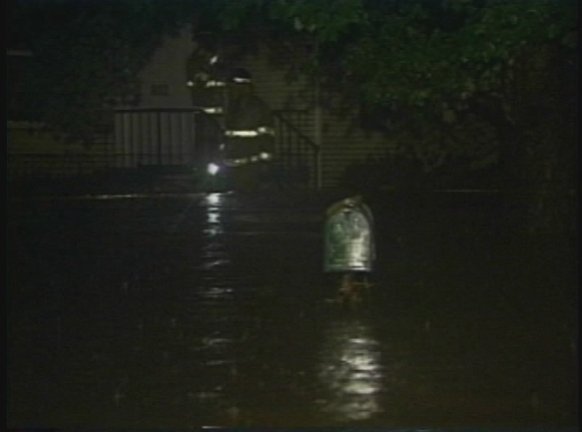 Aldridge Creek June 28,1999
HURRICANE/TROPICAL
Huntsville Metro is 300+ miles from the coast, but does get effects from tropical systems, especially in August, September and October. Sometimes the tropical moisture breaks up droughts and stagnant weather systems.
MORE pictures requested. Especially of Winter weather and floods.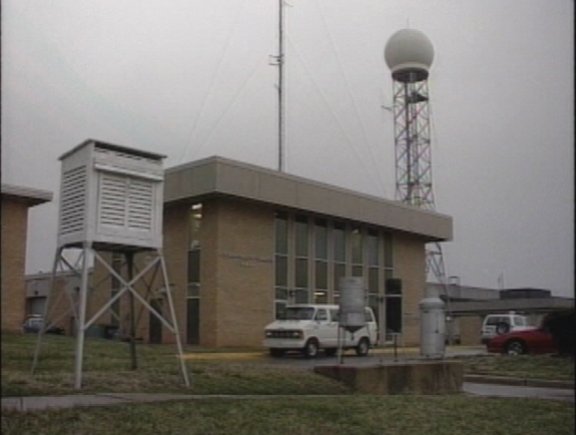 Old NWS Office at Airport Jan 1976-KIH-20(weather radio) starts from WYUR/48 tower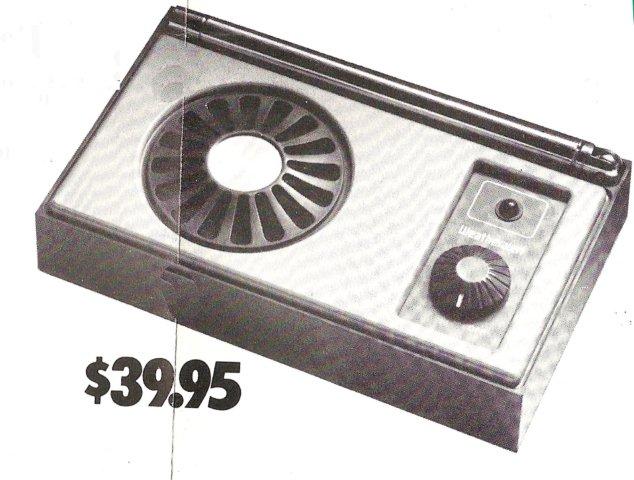 Mike Wilhelm's Weather Blog CLICK HERE
03/31/2020 08:32:54 AM